Online courses are a great way of earning passive income. However, you need to create a course and focus on marketing it. With so many courses already available online, it can be challenging to stand out in the competition and make good sales. Strategies to sell online courses are implemented to improve and scale towards growth.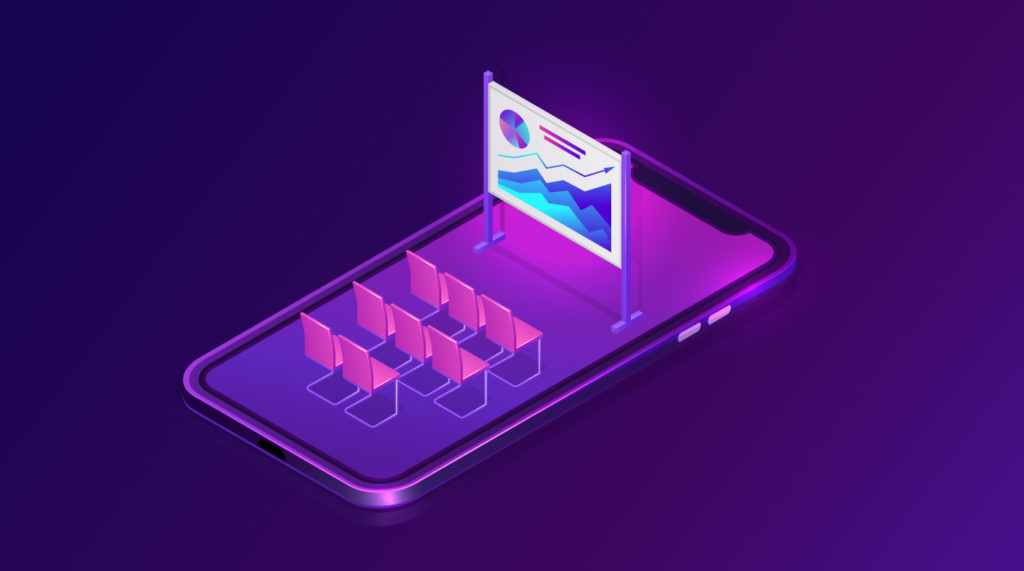 In order to scale the sales of your online courses you might need to implement some strategies to sell online courses. Let's talk about how to sell online courses secret strategies.
Here is the list of top strategies to sell online courses
Create a landing page
Create a coming soon page before you start with strategies to sell online courses. This will help you gauge the interest of potential students in your class. It will also begin to the marketing process even before you plan the curriculum.
Once you see enough interest among students and you have completed creating the course, it is time to make a sales landing page. A landing page should be persuasive, explaining the USP and benefits of the system. 
Create a mini-course
Create a miniature course on the same topic. This is an excellent chance to show your expertise and give them a teaser of how they can massively benefit from your system. You can put this course on YouTube or your online platforms like a website or an app. People buying courses do not know what is in the period since there is no already established trust. A mini-course is a good way of crossing over that trust threshold.
Get your own coaching app where selling online courses and connecting with more students is easier. Reach out to more students across the globe and grow your business 10X with Classplus. To know more about it, connect with us and talk to our growth experts for more tips.
If you already have a good following on any social media platforms, promote the course through your posts. And if you don't, you can start building a following by optimizing the profile and growing it organically.
Use relevant hashtags on Instagram to reach people interested in your niche.
Create a Facebook group for students, this is a good way of cultivating leads for free.
Post content that provides value to the students and establishes your expertise. Thus, you can grow a loyal audience and sell courses to them.
Use paid ads
Driving paid ads on Facebook, Instagram and YouTube can be the quickest way of promoting your course. It can be a little expensive, but it is an effective way of generating more leads. They are specifically targeted to the people who are interested in your subject.
Start a YouTube channel
You can start a YouTube channel posting videos related to your subject. These videos should provide real value to the audience. Only then you'll gain more and more subscribers. The subscribers will watch your videos as you post them and get familiarized with you.
Also read about: Top 6 Tips On How To Grow Your YouTube Channel
You must be thinking why is it necessary to start a YouTube channel? In the beginning it can be challenging to sell an online course to someone who doesn't know you. However, YouTube can be a great way to gather audiences, gain their trust, and eventually sell them your courses.
Answer relevant questions on Quora
People rely on Quora to get their questions answered. Here you can answer questions related to your subject. People with the same question on their minds will read your answer and recognize you as an expert. The more questions you answer, the more people you will reach. You can keep the link to your online course website in your Quora profile. This is one of the most effective strategies to sell online courses.
You can add information about your online courses at the end of your answers.
Also, try to interact with people in the comments section.
Before selecting a question to answer, have a look at the question log to identify the public followers and views.
Keep answering the relevant requested answers on your Quora page. 
Build an email list
Building an email list is the most effective and free way to market your course to the targeted people. You can do this by offering them a small irresistible digital product like an e-book or a short video course. This is called a lead magnet. People will give you their email to access this free digital product. You can use this email to build your list. And you can keep promoting your course to them for a long time for free. 
Offer discount to the first few students
When you first launch the online course, it is good to give a discount to the first few buyers. This will help you in two ways. First, it will get the online course off the ground giving you your first few sales. You'll start generating revenue.
This revenue can further promote the practice via paid ads and other methods. The other way it helps your class online is by getting student testimonials. Testimonials will show other potential buyers the benefits of completing the course.
Start an email newsletter
Newsletters are a good way of keeping in touch with your subscribers and followers. Send valuable content weekly in beautifully designed newsletters. And at the end of every newsletter, you can put the link to your online course. Newsletters are a more personal way of spreading your message and are highly effective in getting you sales.
Go live on social media

You can go live on Instagram or YouTube every week. Hosting live Q&A sessions will give your audience a chance to ask any questions they have regarding your course. You can also host weekly webinars teaching them some essential topics from your subject. Here they will get a taste of your teaching style and the contents of your online course. These webinars can be highly effective in generating leads.
Final Thoughts
Apply these strategies to increase your reach and sales. Classplus has helped many teachers build their own online course platforms in the form of their own app. On your app, you can sell your courses and host regular classes. Classplus will also help you in the marketing of your online course. To know more about how you can grow your online coaching business, connect with us and talk to our experts now.
The Best Strategies To Sell Online Courses In 2023 FAQs
Q1. How to attract people to online courses?
A1. There are many ways through which you can attract people to your online courses ,i.e. through social media presence, discounts, referral programs and many other ways. 
Q2. How to price your course?
A2. In order to price your course, consider your target audience, the value you are providing, the competition, and your own time and resources. Offer early bird discounts or bundle deals for multiple courses. 
Q3. How to track the success of online courses?
A3. In order to track the success of your online courses one needs to track the enrollment numbers, student satisfaction, completion rates, and revenue. Continuously gather feedback and make improvements to your course.
Q4. How to convince students to buy an online  course?
A4. If you want the students to buy your online course you need to be clear about the course, give them a free demo, some insights about what they will learn from the course and other things can help convince students to buy your online course. 
Q5. How to make your course sellable ?
A5. To make a course sellable conduct research about the topic, create a fact proof course, market it properly and sell them easily.