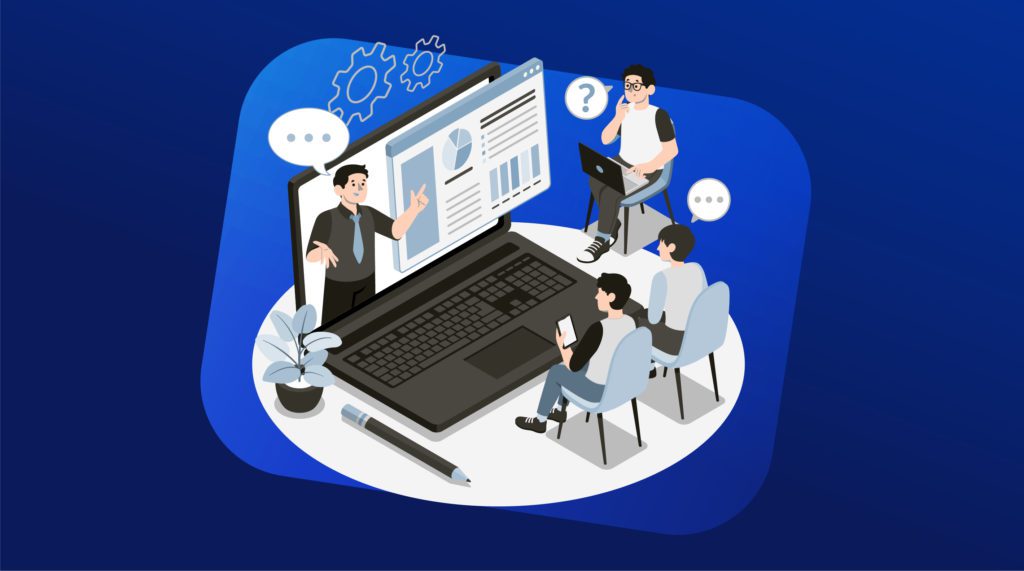 If you are a newbie course creator or an experienced one, tools to create online training courses will make you ready for the future of education. An online course can build competence, expand an audience, and generate income. Moreover, it's comparatively simple to create, distribute, and commercialize, given the variety of valuable tools.
Using tools to create online training courses can be really helpful and  ease your work in creating online courses. These tools can help you to create high quality content for your courses as well as these tools will help to complete the requirements of your learners. This blog will discuss the best tools to create online courses. 
There are various crucial aspects to focus on while building online courses, and then choose the tools based on your needs. These areas of focus could be-
Animation
Graphics
Audio and video
Communication
Marketing
If you are planning to launch your online course then these are the major areas where your focus should be. To help you master these areas there are several course creation tools which we will be discussing about in this blog in detail.
Top Picks for Online Course Creation Tools to Create Online Training Courses   
1. Online Course Creation Tools for Graphics

It's essential to have a reliable graphic design tool. To have effective communication visually, you must look out for a good tool that serves all your purposes. All of your requirements for template generation, including designs, must be met by the tool. Let us look at good online course creation tools for graphics.
Canva
This is a free graphic designing tool which helps the user in creating banners, advertisements, posters and much more. It offers a wide range of features to its users which makes photo editing simple. Canva has thousands of free-cost, expertly crafted templates that are easily editable using a drag-and-drop user interface.
Design stunning promotional banners, posters, and graphics easily with your own app developed by Classplus. You don't need any other tools, all you need is your own app. Choose from ready-made designs, fonts, and graphics to make your creations stand out. It's super simple to use! Let us connect with you and help you understand how can you make your work easier!
Pixlr
You can freely use Pixlr Editor for all your graphic and photo editing requirements. However, after using Pixlr for a while, I noticed how similar Adobe Photoshop's user interface is to the platform's. It is one of the most widely used platforms for altering photos online today and provides cutting-edge capabilities for all your image-editing requirements.
Unsplash
A website devoted to exclusive stock photographs is Unsplash. According to the website, there are over 265,000 contributing photographers, and their increasing collection of more than 3.48 million photographs receives more than 16 billion monthly photo impressions.
Google charts
Google Charts is a charting library built entirely on JavaScript that is intended to improve online applications by enabling interactive charting. It accommodates a variety of charts.
Free, easy to use, ideal for charts and presentations, and accessible from any device worldwide.
2. Audio and Video Tools for Online Courses 

Creating high quality content will help in keeping your audience engaged and entertained. Creative content will help your students to have a fun learning experience and retain information properly. Here are few of the best audio and video tools to create online training courses.
Pexels
Pexels offers premium, cost-free stock photographs. All images are properly categorized, searchable, and accessible via our discovery pages. Several free stock photographs are available, and new high-resolution images are added daily. In addition, Pexels guarantees all published images' quality and license compliance.
Snagit
Snagit enables you to communicate information appropriately and effortlessly. Take screen and camera captures, add more context, and advance work more quickly.
Lightworks
Your media is organized using Lightworks projects, which contain all the data about your assets, including clips, sub clips, and sequences. Once a project is started, it never has to be saved again since Lightworks automatically backs up your project every few seconds to ensure that you never lose any of your work.
Camtasia
A straightforward, all-in-one video editing and screen recording program is Camtasia. Camtasia was created with novice users in mind and enabled designers to produce expert training videos fast and effectively.
3. Tools to Create Animations 

With the help of animations, teachers can convey complex concepts easily and creatively. Good animation tools will help teachers to create quality content for their students and keep them hooked to the lessons till the end. We have discussed top animation tools to create online training courses
Stykz
Stykz is totally cost-free. You are not required to obtain a license in order to use Stykz however you see fit. It is a multi-platform stick figure animation tool. You can create, modify, and preview your animations on both Mac OS X and Windows.
Blender
Blender can accomplish just about everything. Thus there is also something for video editors, in addition to creating incredible effects for your projects. A built-in video sequence editor in Blender enables users to conduct standard editing tasks like cutting, splices, masking, and color grading.
OpenToonz
Free use of OpenToonz is available for both commercial and non-commercial use. Available as an open-source, allowing anyone to freely alter its source code. The goal of OpenToonz is to create a brand-new platform that will link cutting-edge animation creation with academic research.
Keyshot
The most user-friendly and quick 3D rendering and animation program is called KeyShot. You may use your 3D models to quickly and easily produce stunning images that you can use throughout the whole process of course creation. With the help of KeyShot, you can make better design decisions and provide idea variations faster for customers, manufacturing, or marketing.
4. Tools for Plagiarism Detection

When you post blogs or content related to your online courses, there is a high chance that the content might be repeated. You can use free plagiarism detection tools to ensure its authenticity and consistency. Many tools are available for educators to use for free and detect plagiarism. Let us discuss these tools.
DupliChecker
Generating plagiarism reports is made easier with this free tool. You can try it for free or subscribe for its pro membership. This tool provides a deep search report for upto 25000 word count. It is available in different languages such as English, Korean, French, Turkish etc.
Small SEO tools
This is a free plagiarism checker tool that teachers can use to ensure the authenticity of their content. You can copy and paste your content into the drop box or directly upload a file containing your content. This tool will analyze the content and present a plagiarism report in detail—a very easy-to-use and accessible tool for plagiarism detection.
Papers owl
PapersOwl is a platform that provides services like essay writing, thesis and plagiarism analysis for teachers, etc. This is also a very good platform for students, as it provides top-quality and legitimate paper at a fair price to students.
5. Tools for Lesson Planning

Preparing lesson plans is the major task for teachers. If you get hands on useful tools to prepare lesson plans, your work can be made easier. Here are a few tools that will help you to prepare lesson plans with ease.
Evernote
Evernote's free edition is one of the most excellent tools for organizing daily lessons. Things like paperwork, pictures, to-do lists, and other items can all be kept and accessed in one place. This tool is beneficial for teachers' personal development and lesson planning.
LearnZillion
LearnZillion provides teachers with a free library for engaging math and language arts courses as well as other educational tools, including videos, quizzes, and assignments. Teachers need to build their lesson plans on LearnZillion. There is instructional content for several grade levels. Every lesson adheres to the common core.
6. Tools for Effective Communication
Having good communication is the most important thing when it comes to conducting online classes. A good type of communication between teachers and students ensures a positive classroom environment and students are better able to understand concepts. We have listed below good communication tools for teachers to use while conducting online lessons.
Also read: Tips For Teachers To Improve Communication Skills
Zoom
Teachers can conduct live lessons, have discussions, and even give examinations remotely on this app for free. Also, Zoom enables teachers to record their lectures so that absent students can catch up later. The chat feature on this platform allows students to communicate with one another and ask questions, establishing a sense of community in online classrooms.
GoToMeeting
A very well-liked video conferencing platform, GoToMeeting can be used for online instruction. It provides features like screen sharing, virtual backdrops, and breakout rooms similar to Zoom. In addition, GoToMeeting has a recording tool that helps teachers capture their meetings and share them with students who were not present during the lecture.
Yammer
Yammer is a social networking tool that has many advantages for online education. Teachers may establish groups for students to interact with, exchange files, and publish announcements. This tool can be helpful for online education, especially for courses that strongly emphasize discussion and collaboration.
The Final Word
Online teaching is now becoming the future of the world of education. The best tools to create online training courses provide you with the opportunity to connect with your audience and learners around the world. The online course creation tools discussed in the blog have come forward and offered a wide range of benefits to the users. The features of these tools provide you with the top course creation features which makes course creation a super easy task.
These features can also be included in your app. Get your coaching app now, and contact our Classplus growth experts to learn more!
Best Tools To Create Online Training Courses FAQs
Q1. What are the best tools to create online training courses?
A1. Some of the best tools are:
Canva
Unsplash
Keyshot
GoAnimate
Moovly
Wideo
Q2. What are some of the tools to create online training courses animation?
A2. The tools which can be used for free for best animation are:
Blender
Powtoon
K-3D
Animwork
Q3. What are the best tools for creating audio and video?
A3. Pexels, Snagit, Lightworks, Camtasia etc are some of the best tools for good audio and video editing.
Q4. Is it good to invest in tools to create online training courses?
A4. When you invest in good online course creation tools it enhances the quality of your video/audio lectures as well as boosts the student engagement in your courses. Investing in good tools will help you improve your graphics, animation and sound quality as well.