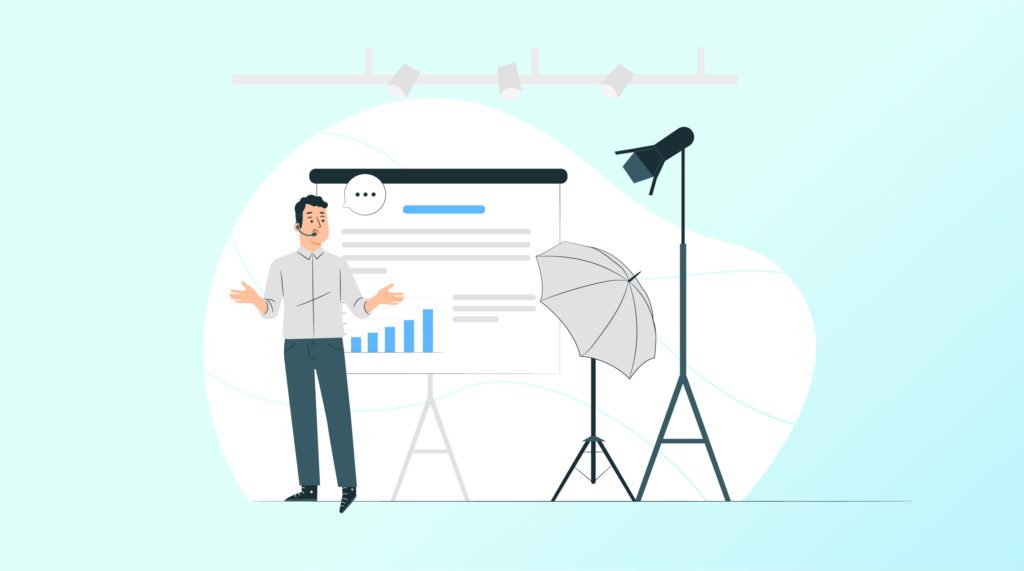 Lighting is necessary in establishing a professional and an engaging learning atmosphere when it comes to online education. The best studio light setup for online teaching may make or break how you present yourself and your topic to students. A well-designed lighting arrangement can take your online teaching game to the next level by reducing shadows and increasing visibility. 
In this article, we'll discuss the best lighting setup for online classes to help you shine as an educator and provide an interesting online learning experience for your students.
Types of lighting setup for online classes
1. Ring light
Upgrade your online teaching setup with the ideal ring lights that will enhance your virtual classroom experience. These ring lights are compact, rechargeable, and portable, making them an excellent alternative for instructors on the go.
They provide versatility and convenience of use because they have adjustable brightness levels and come with a handy tripod.
Lightweight, rechargeable, and portable
Brightness levels that can be adjusted
A handy tripod is included
Bright lighting for improved visibility
Options ranging from INR 500 to INR 3000 are available
2. Natural light
Don't underestimate the power of natural light when it comes to finding the best studio light setup for online teaching. improving your studio light setup. It is not only the simplest, but also the most cost-effective solution to improve your lighting conditions. Simply face a window and allow the soft and even natural light to enlighten your face.
This natural lighting source works wonders by reducing shadows and producing a more attractive and authentic appearance, making your online teaching sessions aesthetically appealing and engaging.
Use natural light as a low-cost lighting solution
Place yourself in front of a window for even and soft lighting
Reduce shadows for a more natural and pleasing appearance
3. Desk light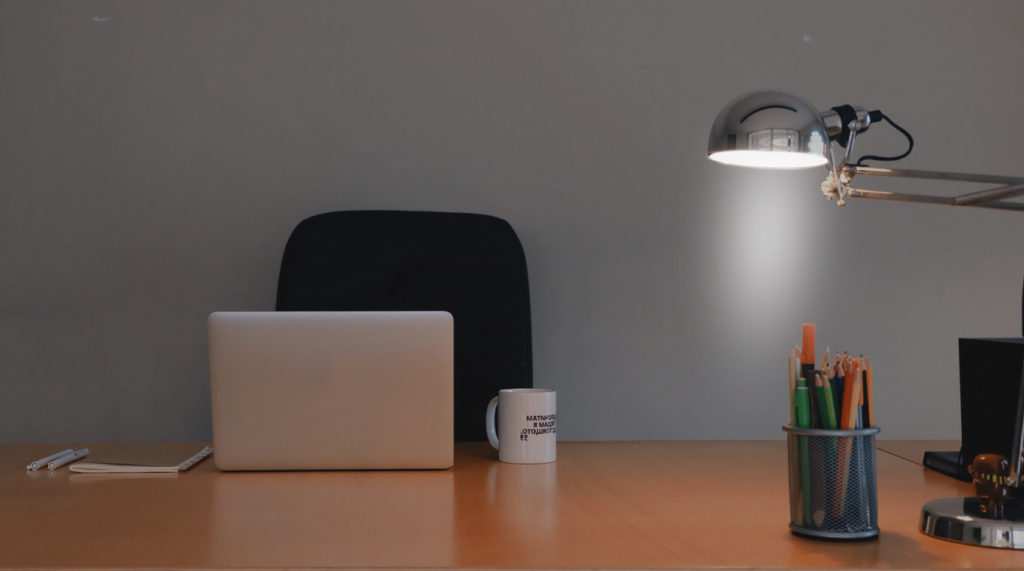 Are you looking for the best studio light setup for online teaching? Consider the use and portability of a desk lamp. A rechargeable desk lamp with a white shade is an ideal choice because it is simple to set up and has less glare than ring lights.
The white shade's scattered lighting offers a pleasant and evenly illuminated environment, ensuring a clear and natural view of your face throughout classes. 
Choose a white-shaded rechargeable desk lamp
Lighting that is dispersed to provide even illumination
Ensures that your face is visible and natural
Moreover, look for fantastic deals online or in your local market
4. Backlight
By positioning and angling a light behind you, you may create a difference between yourself and the background, giving depth and aesthetic appeal to your recordings.
Also read: The Best Tools Required To Ace Online Teaching
The backlight lights the area behind you, adding depth and increasing the visual appeal of your online teaching sessions.
Add a backlight to your videos to enhance distinction and depth
Place the light behind you and gently slant it for the best impact
Additionally, to increase visual attention, illuminate the space behind you
Improve the aesthetic appeal and professionalism of your online teaching sessions.
5. Softbox lighting setup
Looking for the best studio light setup for online teaching? Consider investing in softbox lighting alternatives for a more permanent and professional studio lighting setup solution.
Soft natural lights are used behind diffuser screens to replicate the gentle illumination of natural daylight while efficiently eliminating glare difficulties. Softbox lights are ideal for generating a softer and more appealing lighting effect when teaching online. 
Natural light is simulated by soft natural lighting hidden behind diffuser screens
Furthermore, using a studio light reduces glare and produces a pleasant, pleasing lighting effect; requires some setup space
It is worthwhile to make the expenditure in order to improve the quality of online instruction
Conclusion
Now you can light up your online teaching with the best lighting setup! Let your creativity shine through so that you can create an inspiring learning environment for your students. Hope this blog helps you decide which lighting setup will be helpful for you to conduct online classes. Happy teaching!
Best studio light setup for online teaching FAQs
Q1. Why do I need a studio light setup for online teaching?
A1. A studio light setup helps to improve the lighting conditions during your online teaching sessions, ensuring better visibility, reducing shadows, and enhancing the overall video quality.
Q2. What types of studio lights are suitable for online teaching?
A2. There are various types of studio lights available for online teaching, including ring lights, soft box lights, desk lamps, and natural lighting setups. The choice depends on your specific needs and preferences. 
Q3. Can I use affordable alternatives for studio lights?
A3. Yes, there are affordable alternatives available, such as LED desk lamps or clamp lights, that can serve as makeshift studio lights.
Q4. What are the key benefits of using a studio light setup?
A4. Improved visibility, reduced shadows, enhanced video quality, additionally, increased engagement etc. are some of the benefits of using a studio light setup.