As time passes, schools evolve. Students become smarter, technology becomes more advanced, and new ways of teaching are developed. Teachers need to adapt to these changes and adopt modern teaching skills to stay relevant and effective. Nowadays, teachers need to be well versed in the latest technologies and software to keep pace with the fast-changing world. Now teachers need to adapt to modern teaching skills.
As a teacher, you have the ability to influence your students' lives. They can help them become successful adults and prepare them for the real world. Many people dream about becoming teachers, but few actually get the chance to fulfill their dreams.
However, there are different ways through which you can improve your teaching skills so that you can be an effective modern teacher. You can also ensure that your students are well prepared for the future. 
What Are Modern Teaching Skills?
Education is a very dynamic field. Every now and then, technologies and new innovations keep coming, and in order to be a successful teacher, one must adapt to modern teaching skills and prepare the students for the future. It is highly important for teachers to learn and improve with time so they don't fall behind and not keep up with other teachers and new techniques.
Now, let us know some modern teaching skills every teacher should have.
Here Are Some Modern Teaching Skills
Keep up with the technology
Write observable activities
Use cooperative learning techniques
Provide extra help
Be creative
Be patient
Communicate
Plan out your academic year
Keep learning
Be ready to adapt
Let us discuss these modern teaching skills in detail
Keep Up With The Technology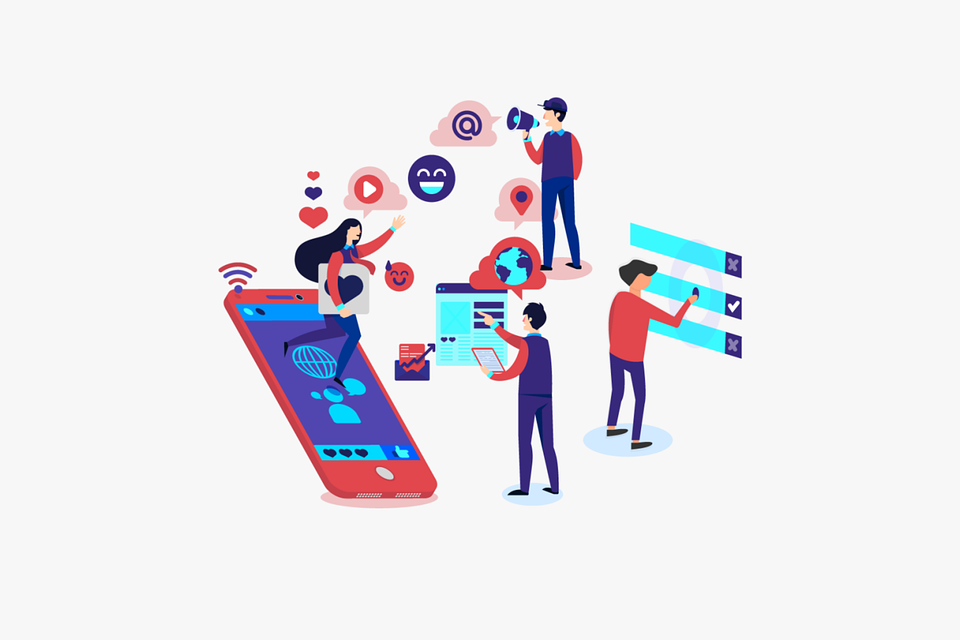 Technology and education are now an integral part of each other. Teachers should show students how to use technology in their lesson plans. It is one of the most needed modern teaching skills. For example, if a teacher wants to teach about the internet, he/she could show students how to use Google search to find information. Or, if a teacher wanted to teach about social media, he/she could conduct an online survey to get feedback from his/her students.
Technology has made education accessible to everyone. There are countless online courses available for free. Educational apps and programs can also be found on smartphones, tablets, and laptops. These digital tools can help teachers engage their students and motivate them to learn.
With Classplus get access to most advanced technology and features in your own app where you can teach and reach out to maximum students across the country. Grow your coaching business by selling your courses online on your own app. Take a demo to know more about it in detail.
Write Observable Activities
At the end of each lesson, write down some observable activities that you think your students should be able to achieve by the end of that lesson. These activities should be directly observable. Keep instructional objectives in mind when writing these objectives.
When students are explicitly made aware of what is expected of them, they will be motivated to rise up to meet your expectation. It is a great modern teaching skill that helps in improving the class environment and making it more engaging.
Use Cooperative Learning Techniques
Divide students into groups of four. Each group will have to work together to solve problems. Students will need to communicate well with each other, and they must also be accountable for their own actions.
Research shows that cooperative teaching techniques help students become more analytical, innovative, and creative. This helps to improve skills in students and make them have teamwork skills and other important skills to work in a team. 
Provide Extra Help
In a classroom, there are always going to be students who need extra help. Some students might struggle with reading comprehension, others with writing skills.
There are also students who might not understand the material well enough to grasp what is being taught. These students should be given extra time to complete assignments and, if possible, extra resources.
If your school doesn't already provide extra help, consider starting a club or tutoring program. Apart from just extra time to complete homework, teachers can have individual sessions with such students in their free time.
Be Creative
Creativity is an essential skill for teachers. A creative mind will always be able to come up with different ways of approaching problems. For example, if you teach your class about the solar system, you could ask them to imagine what life might be like on other planets. You could also ask them to think about how the solar system came to be.
Students may not understand all the details, but they will certainly enjoy the exercise. Being creative helps to create easy learning exercises for students, and fun ways through which students enjoy the exercises will be really helpful in their education.
Be Patient
Teachers need to be patient with their students. Students may not always show up to class prepared or even interested in what they're supposed to be doing. Teachers should understand that students are under a lot of pressure at school and that it takes time for them to settle down and focus on their studies.
A teacher needs to be patient when dealing with students who aren't showing any interest in their lessons. Patience is not easy, but it is important because all students are different from each other.
Each student has a different understanding level, so you might be able to deal with some students easily, and it might be difficult with some students.
Communicate
Communication is one skill that makes a great difference. Having effective communication skills helps to make all hurdles easy to pass. Teachers must be able to communicate with both students and parents effectively. They should be clear and concise while still keeping the lines of communication open.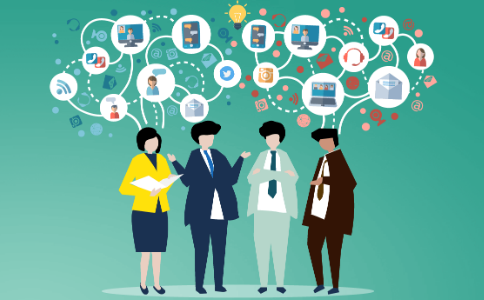 Teachers should be able to listen to feedback and adapt accordingly. Through proper communication with students, teachers can understand their points and make them understand lessons and work easily.
Plan Out Your Academic Year
Teachers have to cover a huge syllabus over one academic year. That means they have to plan out their lessons very carefully. To stay on schedule and perfect their lesson plans, teachers must practice modern teaching skills such as time management and organizational skills.
Perfecting your lesson planning will help you cover the whole syllabus efficiently while staying on schedule. At the same time, making the plan, keep in mind that in one lecture, you don't add too many topics that get difficult to grasp for students in one class or too few that will delay the completion of the syllabus. This will help teachers to avoid many hassles.
Keep Learning
Teachers should always be learning. They should not stop learning after completing their degrees. Teachers should continue to attend workshops and seminars and use online courses. They can meet teachers in seminars from different schools or teachers having more experience than them.
This can help them learn and develop modern teaching skills. They also need to keep revising their lessons and working on their skills.
Be Ready To Adapt
Teachers today face many challenges. The pressures on them are immense. Students are often unruly and disruptive. Teachers need to adapt quickly to the situation at hand. They need to learn different techniques, acquire new skills, and keep up with the fast pace of change.
Adaptability is key. Being adaptable makes it easier to handle any uncertain situations. It helps to evaluate and answer the students' problems easily.
Final Thoughts
Teachers today need to be updated with the latest technology and tools to teach effectively. They also need to be equipped with the right personality traits and modern teaching skills to engage their students.
Teaching is not just about distributing information; it is about making sure that students understand what they are taught and making them future-ready.
If you are passionate about teaching and want to take your coaching business to the next level, then Classplus is here to help you. Get your own coaching app in less than 60 seconds with amazing features made just for you. Connect with our growth experts to know more.
FAQs For Tips To Develop Modern Teaching Skills
Q1. What are modern teaching skills?
A1. Modern teaching skills are skills evolving with time, and teachers are adapting them with the growing time. Skills such as communication, time management, adaptability, patience, creativity, etc.
Q2. What is the aim of modern teaching?
A2. The aim of modern teaching is to add values to students, such as protecting the environment, education for all, equality, respect, etc.
Q3. What are modern teaching materials?
A3. The modern teaching materials are e-notebooks, e-readers, educational games, audiobooks, online texts, etc. 
Q4. What are the challenges of modern education?
A4. Some of the biggest challenges in the modern education system are more students, fewer teachers, no use of technology, old education models, and less focus on the future.
Q5. What is the difference between traditional and modern education?
A5. The major difference between traditional and modern education is that traditional teachers focus on lessons, exams, and test as motivation for students, whereas modern education focuses on the varied learning styles of students and try different approaches towards it.