Origami teaching is the art of creating decorative models by folding papers. The art has been originated some thousand years ago in Japan and also in China. Nowadays, young children are interested to learn origami as it is fun and creative. Apart from being fun, origami tutorial teaches so many things to children. From teaching geometry to developing their thinking skills, origami excellently benefits children. So, let us look at how to start origami teaching lessons online.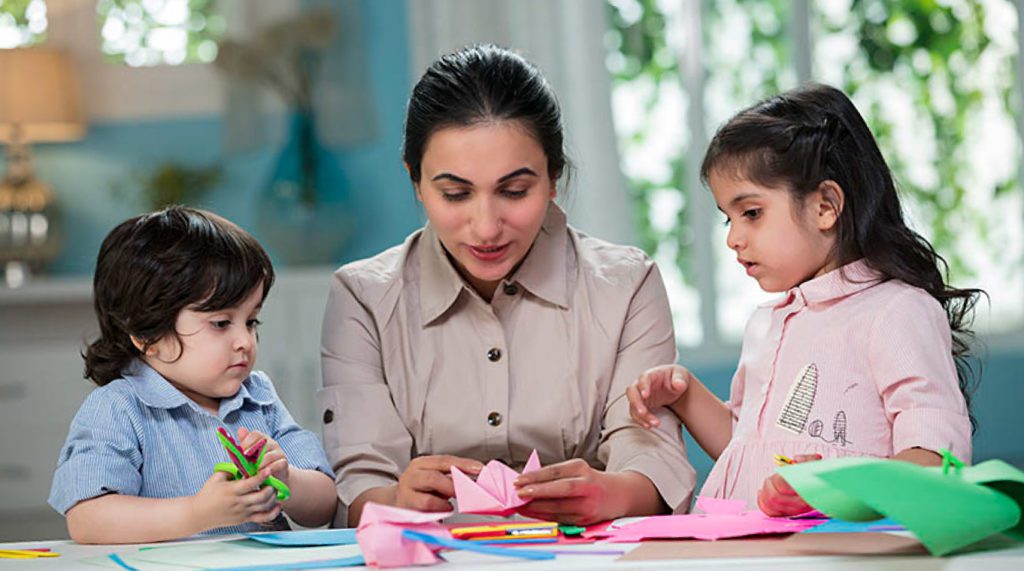 Plan and prepare
If you are new to teaching origami lessons, listen to origami videos and tutorials to understand how effectively they convey things to the audience. Then, spend more time planning the lessons and schedule your classes accordingly. Teaching origami designs to young students requires patience, mainly when you teach online. Schedule sufficient time to teach origami effectively to ensure every student understands your lessons.
Suggested – 10 BookWidgets Features That Will Improve Your Digital Lessons Plan
Practice
Before starting to teach, practice the lessons a few times to teach your students without hassle. When you practice the folding's more, you will know how to teach your students easily and help them when they are stuck. Be fluent with the origami vocabulary to teach effectively. Ensure to have diagrams before you start your session to help your students understand better.
Dive deep into the basics
Since your students are new to origami folding, start to teach from scratch. Spend one or two sessions teaching the basics, which will help them learn without confusion in the future. While teaching origami, instead of using common words, teaching it using origami-related words will help you explain it better. So, in the first two or three sessions, make your students familiar and thorough with the terms, folds, bases, etc., to teach your students effectively.
Set some rules and encourage them to follow
While teaching online, checking how every student performs isn't easy. So, set some rules beforehand and encourage your students to follow them throughout your origami tutorial. For example, ask your students to watch your demo completely before they try to practice it. Tell your students that you will ask questions based on your demo, folding's, etc., which makes them pay more attention to you.
Interact with your students often
Since learning origami online may seem a bit challenging for young children, there are more possibilities for them to get confused. As a result, they may lose the flow and struggle with coping with your demo. So, try to interact consistently with your students, asking whether they understand the current step, whether you have to repeat any step, etc., to carry your students with your flow. Also, don't forget to repeat the folding's more times to make your student understand better.
Help students individually
Teaching origami lessons offline is more uncomplicated than teaching them online. In offline class, students can reach you directly when they are not getting the folding properly. However, in online origami teaching, students will not get the chance to interact with you often to clarify their queries. So, try to spend time with every student individually to clarify their doubts. Scheduling some time separately to interact with every student will make your students feel comfortable with online origami learning.
Effective time management is necessary
Since origami teaching involves so much time to teach, practice, help your students, clarify their queries, manage attendance, upload course content, etc., effective time management is essential to complete things before the stipulated time. Of course, it doesn't mean you have to rush things, but allocate appropriate time for every task and stick with your schedule as much as possible.
If you want to manage all your online classroom activities effectively in one place, contact Classplus to build your teaching app in less than a minute. Using the teaching app, you can easily track attendance, create and upload course content, conduct live lectures, market your courses, etc. Get a demo of your teaching app right now!
Motivate students to try new things
In your online classroom, you cannot demonstrate every possible origami model. You can only teach the basics and show models you have planned. But there are numerous things in making origami designs. Instead of sticking only to the models you have demonstrated, encourage your students to try different folding's and models. Try to give them origami projects that develop their creative thinking skills.
Provide them regular feedback
Since you cannot watch every student's performance on that small computer screen, try to call out every student's name and see how they perform. Then, after analyzing their performance, try to give them proper feedback about their progress and encourage them to achieve more. Also, convey to them where they have to improve politely. It helps them to enhance their origami learning and knows where they lag.
To sum up
Origami learning is fun and helps young children to develop various skills. It is one of the excellent art forms available that only needs different types of folding paper. Teaching origami lessons online is also possible when you adopt the above strategies. If you are thinking of teaching origami online, start it right now and make your students develop their creativity.
If you are passionate about teaching and wish to expand your online coaching business then Classplus is here to help you. Get your own app and reach out to a larger number of students across the country. To know more, connect with us and talk to our experts now!