The way we teach has changed, thanks to the Internet. Online teaching has become a successful method of teaching and learning because of the usage of cutting-edge software and technologies. When compared to the traditional classroom setting, this new approach to grow online teaching business has greater benefits. It includes a variety of computer-assisted teaching techniques that make use of particular tools and software.
Everyone invests 100% of themselves in their businesses, whether they are in teaching, online teaching, or another industry. This makes the expansion of online teaching businesses crucial. No innovation or technology will be employed in that specific business if there is no growth. Growth is required. Thus, new innovations are implemented.
If you have any idea regarding gardening, you would know that planting a seed is easier than growing it to be a healthy fruit-laden tree. This is where most people seek professional help. The same goes if you want to grow online teaching business. Now that you have started your online learning center, you want it to reach the zenith, and you want it to earn well for you.
But how do you ensure healthy growth of your online teaching business?
This is not an easy question to answer. By following the 4 most popular ways, you can achieve your goal of growing your online teaching business.
Digital Marketing
Maintaining an Online Presence
Promotion
Review process and Feedback.
1. Create A Website To Grow Your Online Teaching Business
In today's corporate world, a website is crucial. A decent website should have a quick page load time and appealing color combinations for users. A website that is simple to use and browse, with all of the icons being visible and easy to see. Additionally, all of the website's pages load quickly and easily, which encourages visitors to stay on the page longer and possibly turn into paying customers.
Having a website for your business is a fantastic idea so that you can market your online courses on your website.
Why not think about sharing your knowledge with others if you are skilled in a certain area or profession, such as cooking, dancing, music, painting, etc.? One of the biggest and fastest growing industries today is education. So the potential for launching an education business is abundant. With Classplus, make this possible by getting your own app for teaching. To know more about how you can grow your business take a demo now!
2. Digital Marketing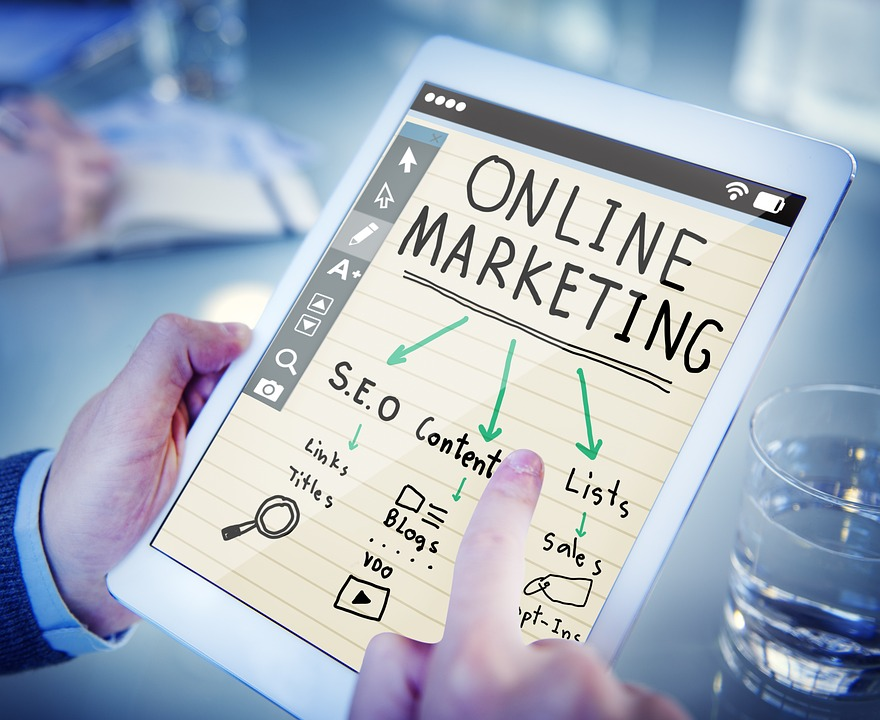 You can accomplish your goals or get closer to them by using digital marketing techniques or strategies. Digital marketing is a broad word that includes a variety of topics, including SEO, blog authoring, distribution channels, and budgets. With the help of digital marketing, you may create your own digital marketing strategy to maximize advertising on websites, in emails, on social media, in mobile applications, and through other online channels to grow your online teaching business.
Social Media Marketing(SMM)
SMM is a part of Digital marketing. Social media are the most important platform for growing your online coaching center. If you want to attract more students to your online class, more people should know about it. Simple, and what better way to promote your classes than on social media? From young school-going kids to senior citizens, everyone is on some social media platform these days.
Therefore, set up your accounts on different platforms ( if you don't already have that!)
Create content to engage and interest your target audience.
You may not get the desired results right from day one. Be mentally prepared for it and keep going.
Once you have some followers, keep them engaged. Keep posting on a regular basis. Answer their queries without a deal.
Use the power of influencers and ads. You can contact social media influencers directly or through the platform. Talk to them about your content and get them to promote your classes.
Search Engine Optimization(SEO)
The majority of websites on the Internet primarily receive their traffic from search engines like Google. By knowing the fundamentals of SEO, you can do a lot to optimize your website for search engines.
A set of rules and methods called SEO, or search engine optimization, make your website more search engine friendly. You may complete it on your own because it is not overly technical. You'll need content to attract traffic from search engines, which gets us to the top of the google search.
Pay-Per-Click (PPC)
It is offered by displaying a contextual advertisement on different websites and designated advertising networks, which, when clicked, directs users to the desired page. Before beginning the ad campaign, two parties agree on a cost per click.
PPC often uses specific tools to effectively attract traffic and device targeting. Contrary to what many people think, it is possible to execute Pay-Per-Click marketing campaigns on a tight budget. You can choose your own pricing, target keywords, audience, and other parameters with tools like Google AdWords and Facebook Ads.
Email Marketing
Email continues to be the quickest and most direct method of getting important information to clients after more than 20 years. To avoid being buried in your customers' inbox, great email marketing must be very engaging, relevant, educational, and entertaining.
The usage of email marketing will be a benefit to your company because it enables both current and potential clients to receive updates on your operations and crucial dates like the start of a new batch or course dates.
3. Online presence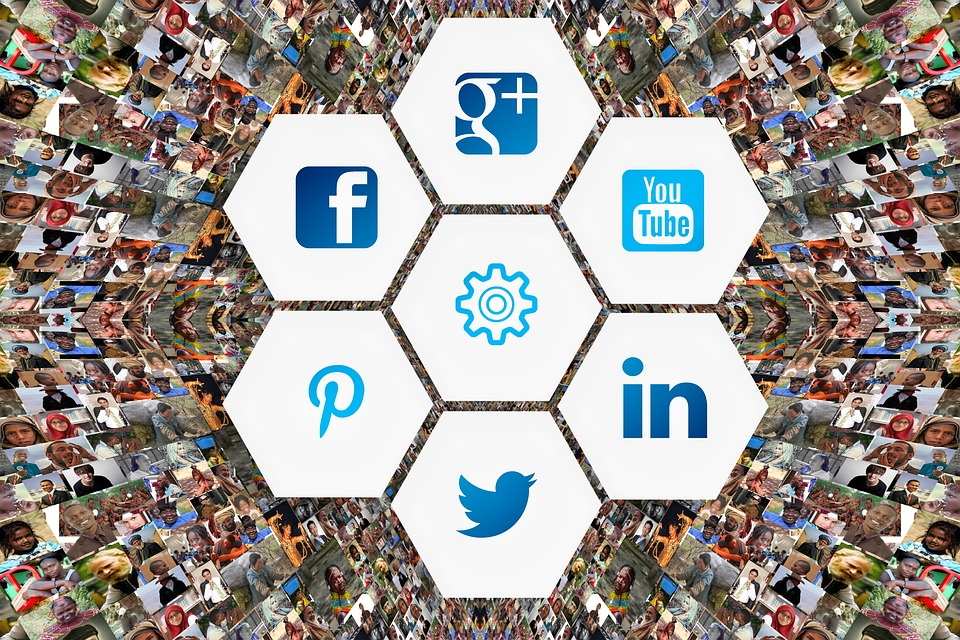 Setting up a website with your company name and contact information is not only one aspect of having an online presence for your internet business. It entails setting up a digital location where customers can access helpful information on your website and communicate with you via social media platforms.
Forums and question-and-answer websites are examples of online communities. These are the locations where individuals go to ask questions, interact with others, discover content, and explore.
You may connect with people who are interested in themes related to your industry through these groups. You can sign up with them without cost and devote your efforts to gaining influence.
You must first determine which online groups are more pertinent to your industry and where your potential clients would go for information or material. Gain credibility by actually contributing relevant content and, where applicable, promoting your company or website.
You may develop your brand and get the trust you need to draw in more clients by having a strong internet presence. An internet presence not only makes your company easily available but also gives your students a simple method to learn more about what you have to offer.
You can market your company and sell your products more easily if you have an online presence. Students can make well-informed course selections thanks to a professionally designed educational website that contains well-written content and course information.
The web offers a marketing platform that makes it more affordable than traditional marketing methods to reach a larger audience.
Online presence, such as maintaining a social media account on sites like Facebook, Instagram, Pinterest, and many others, aids in a company's social development.
4. Promotion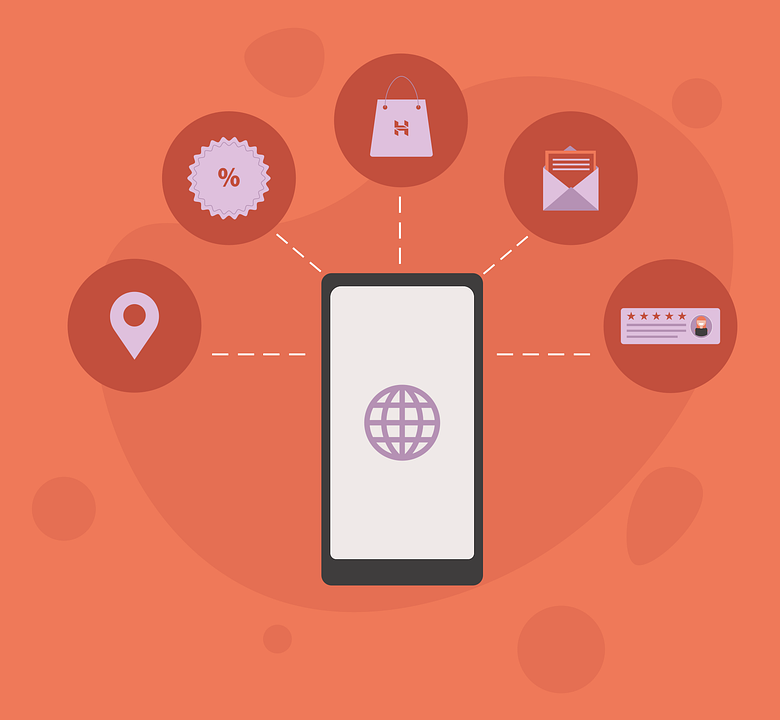 Utilizing the different platforms available on the Internet or across you to market your company. If you want to acquire brand exposure at a fair price, it is crucial to do so.
Sales promotion raises consumer awareness of your company's brand.
It enables your company to reach a larger audience.
Online brand advertising is comparatively less expensive.
Using social media influencers as part of the promotion
You must harness the influence of social media influencers if you want to advertise your brand online more affordably.
Social media influencers are members of a certain platform who have more engaged followers than the norm.
Using affiliate marketers as part of the promotion
Another strategy for promoting your brand online is to work with affiliate marketers.
There are two approaches you can take here:
Join a network of affiliates with your brand.
Partnering with affiliate marketers directly
Using content marketing as part of the promotion
It's standard practice to upload quality content on your website. Your blog entries should demonstrate your subject matter expertise and advance your brand, and it only makes sense.
Additionally, your material must rank well.
In order to serve as an efficient tool for internet promotion, your articles should drive visitors to your website. Your post should, at the very least, be on Google's first page of results, where it will receive the greatest traffic.
Using students as part of the promotion
Your students are your best resources to get people talking about your virtual learning course. Additionally, you may engage with kids and encourage them to represent your company as student ambassadors, saving you money on advertising while also obtaining a brand ambassador from your class. You can do that in multiple ways.
Ask your students to share your posts or content on their social media platforms. This will help you to get some good-quality leads. When your students promote you, people are more likely to trust you. This way, you will get some good quality leads. You can also plan and have a competition sort of thing, like the post with maximum likes or shares wins a special prize.
Ask your students for referrals. You can reward them for each referral either by cashback or discount coupons for their next virtual learning course from your online learning platform. This is another great way to get some good quality leads who you can most likely convert as your students. Also, discounts are a great way to retain your existing students.
Post and share your student reviews about your online class regularly on your social media handles. You can record their video testimony or ask them to directly post it on your social media handle.
This strategy will help you get more students for your online class, and this eventually helps you to grow your business.
5. Review and Feedback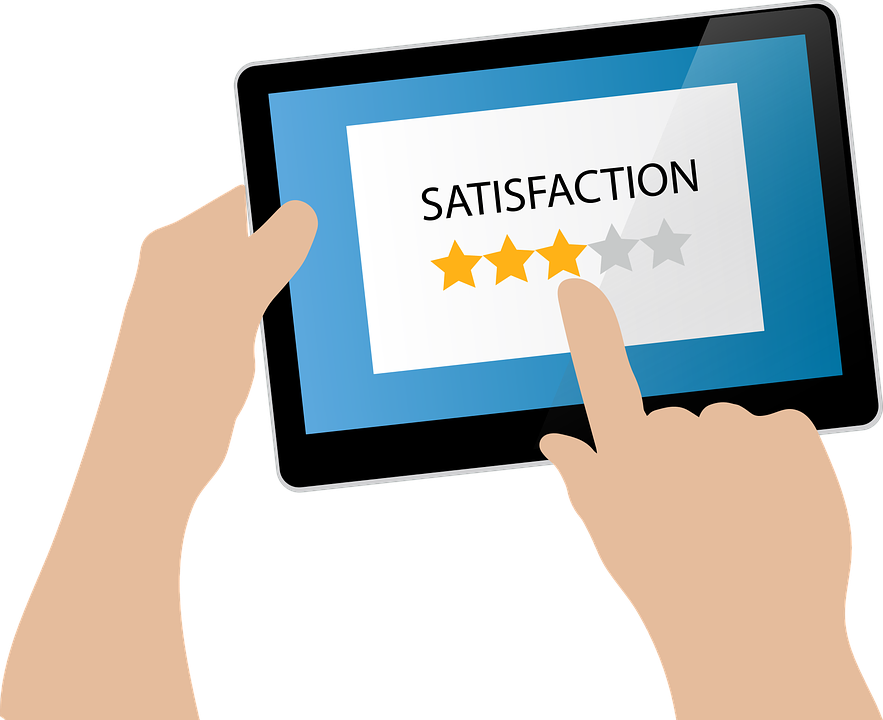 As a result of digital domination, more individuals must now use the Internet to find the goods and services they require. Any online business that does not utilize this platform successfully runs the risk of missing out on rich new chances.
A positive perception of your company will be developed through client interaction, online review comments, and consistent updating of your web content. With this kind of image, you improve the possibility that potential clients will conduct business with you, which will increase your sales.
Positive evaluations will result in customer loyalty and a larger customer base for a reputable company that values its clients. Customers frequently consult online evaluations when choosing a product, so it's critical to place emphasis on offering superior customer service.
You have access to a far wider audience on the web, including people in your area and elsewhere. This opens up even more doors for your internet business and allows you the option to expand internationally.
Interaction with students to obtain Review
A crucial component of participating in the process and gaining an evaluation of the course is student contact. In order to identify your growth gaps and decide what needs to be added to the curriculum to support business progress, interaction with students is essential. Alumni and students should be welcome to comment on their classroom learning experiences. Star ratings and text descriptions are combined in student reviews. These reviews reflect the real-world learning experiences of those who attended such classes.
An easier approach to shortlisting and making modifications to the course content or teaching method.
They assist other students in selecting a suitable course of study in accordance with their unique needs. (help for other students)
A free mini-course for new students to obtain feedback
Offering a free mini course is a part of advertising and promotion; by this, you can get feedback from the students if there are any changes that need to be made in the course content or structure.
With many online learning platforms like Udemy, upGrad, etc., offering free online courses, it is natural that your target customers would check out their offerings before yours. The best way to hook your customers is by offering free courses. A few are the points you can consider while creating a mini course.
You can craft a mini-course from your existing modules to let your potential customers know what they have in store for them.
You can then provide a payment link at the end of your free online courses for them to purchase the entire package.
Your mini-course would be like the free sample that is a popular marketing strategy in the physical world.
Thus, your free courses will help you to grow your online learning business.
Final Thoughts
There is no single way to guarantee you success overnight. But with the right decisions and a little patience, you can surely grow your online education business. If you are a parent or a gardener, you know that raising your child or a seed is not an easy task. Consider your online learning business just like your child. With patience and wisdom, every parent essentially does a good job.
You, as an educator, are the best for your job. You may or may not have the same level of expertise as the expert who has the experience and know-how to get your online class more students. Classplus is the best professional help you can get to grow your virtual learning business in a comparatively shorter time. To know how it can help you can take a demo.
5 Most Popular Ways to Grow Your Online Teaching Business FAQs
Q1. How can I promote my online teaching business?
A1. To promote your online teaching business, you can run ads on multiple platforms, conduct webinars, conduct surveys, target visitors, create a social presence, etc. 
Q2. How to grow an online teaching business?
A2. An online teaching business can be grown by using online teaching tools, taking feedback, using audio-visual aids, networking, and many more ways.
Q3. What skills should an online teacher have?
A3. There are many skills an online teacher must have, some of which are time management, adaptability, feedback, engaging with students, being tech-savvy, and many more.
Q4. How to stay organized in online classes?
A4. To stay organized in online classes, a teacher can plan the schedule of classes and topics of teaching accordingly; teachers can create notes and create folders of each to share with dates and set reminders and alerts for assignments.
Q5. What is needed in a virtual classroom? 
A5. To set up a virtual classroom, all you need is an internet connection, webcam, online platform, mic, and the course you wanna teach.