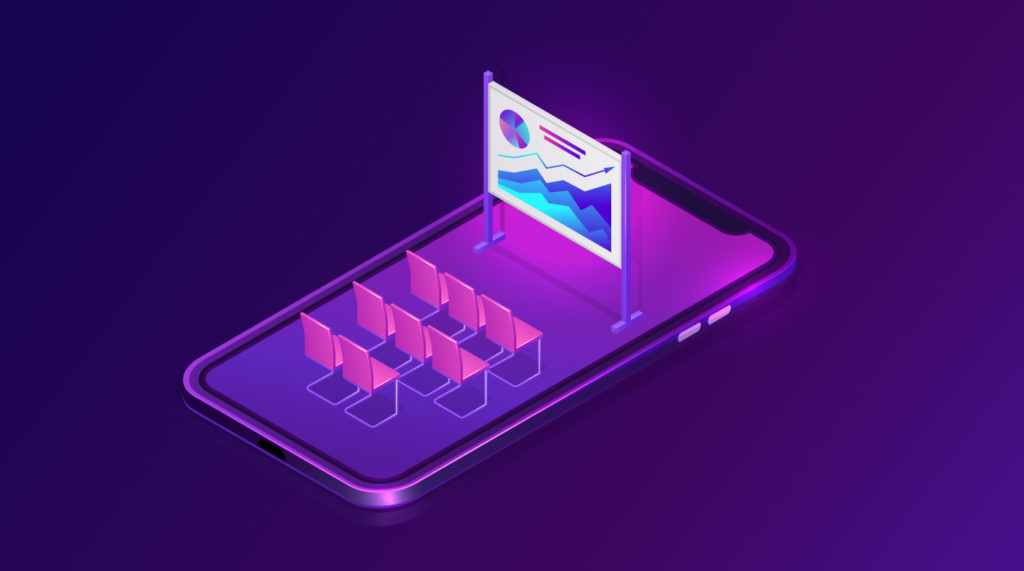 The secret to unlocking amazing course sales in the huge area of online education resides not just in exceptional content but also in effective marketing expertise. With so many courses already available online, it can be challenging to stand out in the competition to sell online courses and make good sales.
So, are you ready to enter a world where your online course selling and online education becomes a prized possession? Join us as we reveal the most effective strategies for selling online courses and build the route to extraordinary success
Effective Strategies to Sell Online Courses and Boost Engagement
As an educator, you have this chance to pass on your knowledge and make a significant difference in the lives of your students. However, with a growing number of online courses, it is essential to implement successful techniques that not only sell online courses but also drive participation and provide a memorable learning experience.
1. Understand Your Target Audience
To sell online courses effectively it is important to understand your target audience. By understanding their needs, requirements, interests, etc. you may design the course accordingly.
Market research is another important aspect to consider when you want to sell online courses. It helps in identifying your audience's pain points and find market gaps that your course may provide to them.
Understanding your buyers persona helps you to design content and marketing tactics to engage and attract them. Knowing your target audience helps you in successfully selling courses along with addressing their specific needs and requirements.
2. Build Engaging Online Presence
In order to build trust, connect with potential clients and sell online courses it is important to have a strong online presence. By creating an appealing online presence, you establish yourself as the expert in your subject and provide a compelling environment for learners to discover and enroll in your courses.
Utilize the platform to reach relevant audience by using hashtags, creating groups and communities on Facebook. Post content that provides value to the students and establishes your expertise. Thus, you can grow a loyal audience and sell online courses to them.
Hosting live Q&A sessions will give your audience a chance to ask any questions they have regarding your course. You can also host weekly webinars teaching them some essential topics from your subject
Driving paid ads on Facebook, Instagram and YouTube can be the quickest way of promoting your course. It can be a little expensive, but it is an effective way of generating more leads. They are specifically targeted to the people who are interested in your subject or buying your online courses.
3. Use Effective Marketing Strategies
Effective marketing methods are required to attract a larger audience, increase interest, and boost course sales. Content marketing is an effective technique for creating excellent blog entries, videos, or podcasts related to your course content.
Building an email list is the most effective marketing strategy and free way to market and sell online courses to the targeted people. You can do this by offering them a small irresistible digital product like an e-book or a short video course. This is called a lead magnet.
Newsletters are a good way of keeping in touch with your subscribers and followers. Send valuable content weekly in beautifully designed newsletters. And at the end of every newsletter, you can put the link to your online course.
Also read: The Most Popular Offline Marketing Ideas For Coaching Business
Consider collaborating with influencers or affiliate partners to increase the chances of online course selling. You may efficiently promote and sell online courses by combining content marketing, email marketing, influencer collaborations, and targeted promotions.
4. Create Compelling Course Content
Begin by establishing your online course's unique selling proposition, emphasizing what differentiate it from others on the market. Structure your course wisely, dividing the content into modules or lessons to provide a logical flow and progressive learning experience.
To increase participation and sell online courses, provide interactive components such as quizzes, exercises, or debates. To make the content more compelling, try to use practical examples, real-life applications, and relatable stories. Use different tools to create online courses for better results.
Create a miniature course, this is an excellent chance to show your expertise and give them a teaser of how they can massively benefit from your system. A mini-course is a good way to sell online courses.
You can start selling these courses through your online coaching app. Reach out to more students across the globe and grow your coaching business and revenue 10X. To know more about it, connect with growth experts at Classplus and book a FREE demo now!
5. Offer Incentives To Sell Online Courses
When you first launch the online course, it is good to give a discount to the first few buyers. This is a good way to create online presence initially and will provide you with student testimonials. Testimonials will show other potential buyers the benefits of completing the course.
Use social media networks to create a sense of urgency for a limited-time offer. This will entice more students to enroll in your online courses.
Make excellent resources like e-books, templates, or mini-courses and use them as a preview or incentive to sell online courses.
6. Create Landing Page
Create a coming soon page is another very important strategy to sell online courses. This will help you gauge the interest of potential students in your class. It will also begin to the marketing process even before you plan the curriculum.
Once you see enough interest among students and you have completed creating the course, it is time to make a sales landing page. A landing page should be persuasive, explaining the USP and benefits of the system. 
You can build your offline as well as online coaching brand & increase your income by 10x. Know how teachers, educators and content creators are growing their business with Classplus. Attend the 10X growth webinar now!
Final Thoughts
With these methods as a guide, you have the ability to transform the way students interact with your content and leave a lasting impression in the ever-changing world of online education. You hold the key to the future of marketing online courses. Are you willing to seize it? Let the adventure begin!
The Best Strategies To Sell Online Courses In 2023 FAQs
Q1. How to attract people to online courses?
A1. There are many ways through which you can attract people to your online courses ,i.e. through social media presence, discounts, referral programs and many other ways. 
Q2. How to price your course?
A2. In order to price your course, consider your target audience, the value you are providing, the competition, and your own time and resources. Offer early bird discounts or bundle deals for multiple courses. 
Q3. How to track the success of online courses?
A3. In order to track the success of your online courses one needs to track the enrollment numbers, student satisfaction, completion rates, and revenue. Continuously gather feedback and make improvements to your course.
Q4. How to convince students to buy an online  course?
A4. If you want the students to buy your online course you need to be clear about the course, give them a free demo, some insights about what they will learn from the course and other things can help convince students to buy your online course. 
Q5. How to make your course sellable ?
A5. To make a course sellable conduct research about the topic, create a fact proof course, market it properly and sell them easily.