People used to sit with a cup of tea and read the newspaper back then, but now they spend the majority of their time scrolling through social media and communicating with friends all over the world.
One of the most popular social media platforms is Instagram. Connecting with a larger audience can be made easier if you know the right way to use this platform. How to sell courses using Instagram? Instagram is an amazing platform for you to sell your online courses with a proper strategy. Let us dive deep into this blog and know how to sell courses using Instagram.
What is Instagram all about?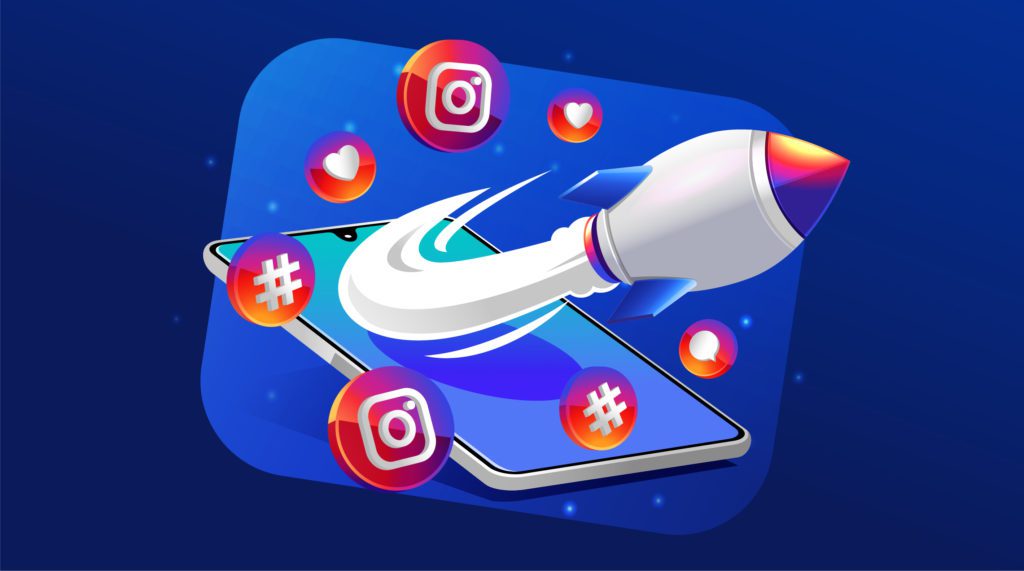 Instagram is an image and video-sharing application that can be used on mobile devices, desktop computers, or any other device with an internet connection.
How to sell courses using Instagram? The platform provides a variety of options for creating a profile for personal use, business profiles, e-commerce, and many more. You can share your content with your followers or with the entire community by making it public. You can promote your courses on Instagram in the form of:
Stories
Videos
Images
Carousel
How to sell courses using Instagram: Different Marketing Strategies
The marketing strategy that aims to increase your course sales isn't difficult; using Instagram simply requires some careful consideration. Let us know about these simple yet effective strategies.
1. Understand your target audience
Wondering about how to sell courses using Instagram? Analyze your target audience! It is critical to have devoted followers in order to grow and achieve your sales goals. Start engaging with them from the start, communicate with them to know their expectations from you and your course. You can also take inspiration from similar accounts and use it in your content.
2. Post regularly
Being consistent is very important to remember if you plan to sell your online courses using Instagram. The platform will only benefit you if you understand how to use its tools and internal features. For example, Instagram posts include video images with captions and content you can share on your feed.
The next step to knowing how to sell courses using Instagram is to be consistent with your postings so that your audience understands your offers and the courses you sell. There are different ways to post your content, such as:
Have Q&A sessions with polls over stories by including screenshots or images to know what your audience is expecting from your course
Add stories by using relevant hashtags, locations, and course links
You can also use the boomerang feature
Post your course details in the form of reels
Make highlights of the different courses you are offering that will help your audience better understand your Instagram page. Highlights may include student feedback, polls, Q&A sessions, tutorials, Contact Me details, Top Tips, team members, and so on.
3. Have good interaction with your audience
Having good interaction with your audience is the best way to build awareness about your course selling. Reply to the queries of your followers on your posts, reels or stories. This is a good way to gain their trust and keep them engaged with your content.
Also read: Tips On How To Create Engaging Content
4. Use the shopping feature on Instagram
Make the shopping feature available on your Instagram page. If you wish to sell your online courses, you can sell your product directly through Instagram by linking the course details to the posts. This will redirect your audience to the main page from where they can buy your course easily.
5. Externals tools
Apart from Instagram's internal tools, there are numerous free tools available to help you create Instagram posts and Instagram stories, edit reel videos, and much more. Some of them are listed below.
Inshot video editor: This is a nice, straightforward app that allows you to not only edit videos but also adjust photos and create collages. There's enough content to keep you entertained without spending a dime, as well as a wide range of effects to choose from.
Canva: design software that allows users to create custom banners, backgrounds, as well as other types of images that are specific to your industry
Snapseed: This is an iOS and Android photo-editing app that allows users to enhance photos and apply digital filters. Developed by Google.
Photoshop Express: This is a free mobile image editing and collage-making app from Adobe Inc. The app is available for phones and tablets running iOS, Android, and Windows. It can also be managed to install on Windows desktop computers running Windows 8 and later via the Microsoft Store.
Repost: This is a tool that lets users repost pictures and videos from Instagram that they like while crediting the original Instagrammer. Add about how Instagram and Classplus can help you grow your online teaching business.
Who can use it?
Instagram is a free social media platform, anyone can use it. Anyone, whether a company, an eCommerce site, or a local shop owner, can create their profile and grow their business using this platform. To begin, you must create an Instagram account by registering with your credentials and adding a detailed description of your business.
Make your profile pertinent to your company. Add some additional social media links to your profile. To keep the profile active and engaging, begin posting photos and videos regularly.
What are the benefits of selling courses using Instagram?
Previously we have discussed the ways you can market your courses using Instagram. Now let us know about the benefits you can get by selling courses using Instagram.
Instagram being the most popular social media platform, helps you reach out to maximum audience. The more reach you have the more chances of getting potential leads.
This platform offers you a number of ways to post your content in the form of videos, images, stories, highlights, carousels etc.
The approach towards your clients is easier as they can directly reach out to you via DM's or by commenting on your posts or videos.
Data tracking becomes easier when you use Instagram as you can get the exact number of people who have seen your content and are interested in buying your course.
Getting feedback from your audience is easier by making good use of polls, comparison tables etc.
The Final Word
Instagram is a great place for online teachers to show and sell their courses. To do well, share good pictures and stories about your lessons. Use catchy words and tell stories about your students. Want to teach better online? Classplus can help. They give you an app to easily teach and talk with students. To learn more, reach out to us!
Instagram is a great platform for online teachers or content creators to sell their courses successfully. You can have access to good pictures, videos, filters etc. to make your post pop up. Use catchy words and tell stories about your students testimonials.
If you want to make the process of selling courses easier then Classplus is here to help. Get your own app and connect with students across the globe. List your courses and sell them to your students easily. To know more connect with our growth experts and take a FREE demo now!
How To Sell Courses Using Instagram FAQs
Q1. What courses should you sell on Instagram?
A1. There are many courses you could sell using Instagram, such as 
– Photography courses
– Stock marketing courses
– Makeup courses
– Graphic designing course
– Video production courses
– Health and fitness courses
Q2. How to sell courses using Instagram without having a website?
A2. You don't need a website to sell your courses on Instagram. You can simply use Instagram stories, posts, highlights etc. to gain followers and let them know about your courses you wish to sell. 
Q3. How to sell courses using Instagram as a beginner?
A3. As a beginner, you can make good use of different features offered by Instagram. Make creative reels, add good animations to videos you post, add carousel etc. Stay consistent and interact with your audience. Put down posts and stories about your customers feedback and keep a regular check on your insight.
Q4. How to do marketing on Instagram?
A4. To market your course on Instagram you must follow these steps such as:
– Switch to a business profile first
– Use free marketing tools
– Post your product/course details 
– Use Instagram stories to post content 
– Be consistent with your posting