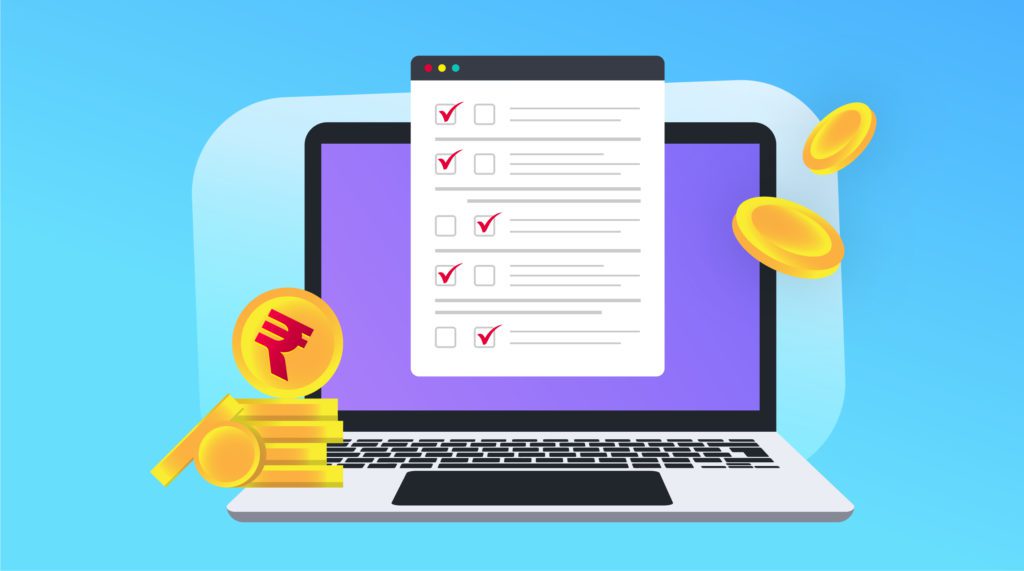 What if we told you that the responsibility of teachers could go beyond the classroom? Consider a means for teachers to not only educate and engage their students but also to empower millions of students worldwide. The opportunity to transform your study notes into an income-generating online business has never been more significant in an era driven by knowledge and connectivity. However, with so many platforms seeking your attention, how can you ensure an exciting and profitable experience to sell notes online?
Best Practices to Sell Notes Online
Creating notes is not a difficult task but if you want to sell study material online, you must have a good strategy to stand out of the crowd. For leveling up your notes-selling game, you need to keep a few things in mind and follow them. Here are some steps that you can follow to sell notes online. 
1. Choose the Right Platform to Sell Notes Online
When it comes to strategies to sell notes online, choosing the right platform is essential to boost your success and effectively engage with your target audience. The platform you select should be in line with your objectives, have the essential functionality, and provide a user-friendly experience for both sellers and consumers.
Additionally, seek for several platforms where you can sell notes online. Compare them and then select the finest one for your needs and preferences.
Consider their commission rates, user base, platform policies, tools and services given, reputation and credibility, and so on when evaluating different platforms. Remember that thorough research and careful analysis are required in order to choose the platform that best meets your demands.
If you are still confused and not able to decided which platform to choose to sell notes online then connect with Classplus. Classplus has a large user base, a user-friendly note sharing software, secure payment processing, order management tools, and a solid brand reputation. These characteristics combine to make Classplus an excellent platform for selling notes online and expanding your reach and earning potential as an educator. Connect now to take a FREE demo.
2. Set Suitable Pricing for Notes
Setting the proper pricing for your notes is an important part of selling them online. To strike a balance you must carefully evaluate a number of aspects such as note quality, note length and demand.
Consider pricing your notes higher, but not too much, to reflect their quality if they are thorough, well-organized, and offer useful insights. Longer notes that cover a wide range of topics or provide in-depth analysis may justify a higher fee because of the added value they provide.
Giving your students special discounts or package offers increases involvement. Avoid undervaluing your notes because it would reduce their perceived value, but also be careful not to overprice them and turn off purchasing.
Keep analyzing and altering your price plan on a regular basis depending on market trends, customer input, and sales performance.
3. Focus on Promoting Your Notes
Effective promotion is critical to increase the visibility and sales of your notes on the internet. This is necessary in order to reach a larger audience and build interest in your learning materials.
Utilize social media such as Facebook, Instagram, Twitter etc. to promote your online notes. Create compelling blogs and posts that showcase the value and benefits of your notes, and incorporate visually appealing images or sample snippets to attract more students.
Work with influencers to promote your notes via sponsored posts, reviews, or shoutouts. Influencers can assist generate discussion, establish reputation, and draw the attention of their followers to your study resources.
Create an email list of potential buyers or students and send out regular newsletters or updates about your notes. To persuade subscribers to buy your notes, provide quality information, exclusive discounts, and share testimonials or success stories from delighted buyers.
4. Make an Eye-Catchy Listing of Your Notes
How to sell notes online? Make an appealing listing to sell notes online. This is critical for capturing the attention of potential buyers and increasing the possibility of sales. Outline the essential features and benefits of your notes in detail, emphasizing their worth to potential purchasers.
You can also mention any unique selling points or distinctive features of your notes that distinguish them from others on the market. Include example pages or excerpts from your notes to show potential customers the quality of your notes.
Choose visually appealing and representative pieces that demonstrate the breadth and utility of your notes. A well crafted listing is an important marketing tool for highlighting the quality and exclusivity of your notes.
How Classplus Coaching App Can Enhance Selling Notes Online?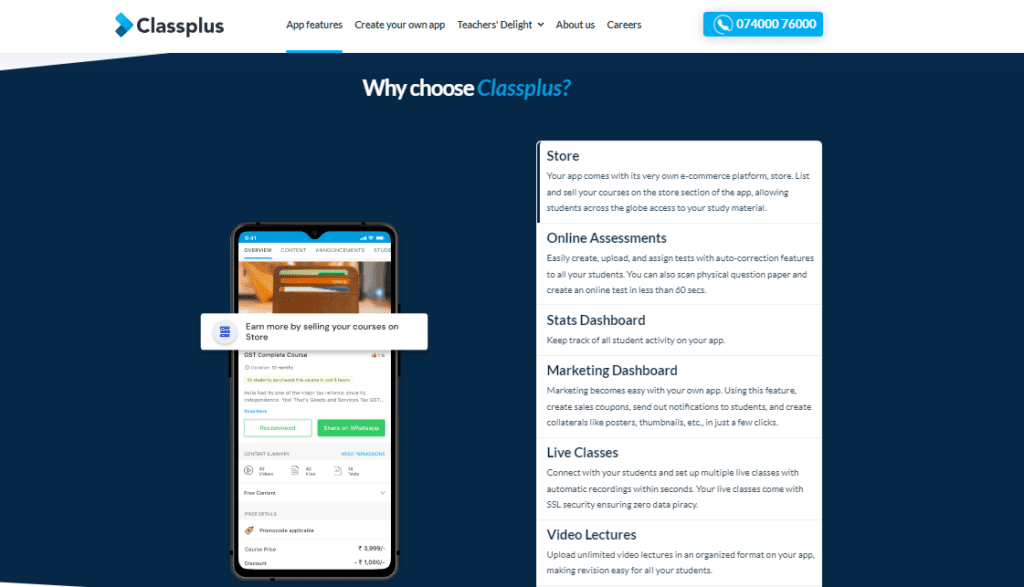 Classplus is a fantastic platform to sell notes online because of its comprehensive features and user-friendly layout,. It provides a dedicated coaching app with a large user base, note sharing that is easy to use, secure payment processing, order administration capabilities, and a strong brand reputation.
It allows users to sell study material online directly within the app, removing the need for third-party platforms or systems. This integration streamlines the selling process while also improving the entire selling experience.
Seamless note sharing
Enhanced reach and visibility
Reliable payment system
Easy tracking
If you want to improve your note-taking experience and maximize your potential as an instructor, having an online coaching app designed by Classplus is a game-changer. Classplus enables you to sell study material online with ease because to its comprehensive features, seamless note sharing, increased reach, dependable payment system, and order tracking capabilities.
We recommend that you attend a FREE growth webinar. This webinar will provide useful insights, suggestions, and methods for optimizing's your note-selling journey and increasing the effectiveness of your instruction. Embrace the power of technology, take advantage of the features of the Classplus Coaching App, and take note sharing to new heights.

Also read : How To Plan Your Lecture Notes In Advance
Conclusion
Making notes is easy and mostly done for one's own purpose, but what if that can be used to help others and earn some profits from it? Teachers can share notes, research papers, essays, and other documents to help their students. By following the strategies discussed above, you can ace the art of selling notes online.
How To Sell Notes Online FAQs
Q1. Can handwritten notes be sold online?
A1. Yes, handwritten notes can be sold online easily. It is like getting paid for the job you previously executed for yourself. 
Q2. Which is the best app to sell notes?
A2. The best app to sell notes online is Doc Merit. This platform allows you to create a store for yourself and others that help you earn as well. Making effective study notes will not only boost your grades but also give you some extra cash.
Q3. How do I sell my old notes?
A3. There are many platforms that allow you to sell notes online and earn money. Platforms such as Stuvia, Studyrate, Notesgen, etc.
Q4. Which website is best for note-taking?
A4. The websites that help to create the best professional notes are Microsoft OneNote, Apple Notes, Evernote, Google Keep, etc.
Q5. How can I make my notes look good?
A5. To make your notes look good online, you can write them in heads and subheads with highlights. Mentioning names, dates, figures, and flowcharts to make them easily understandable.