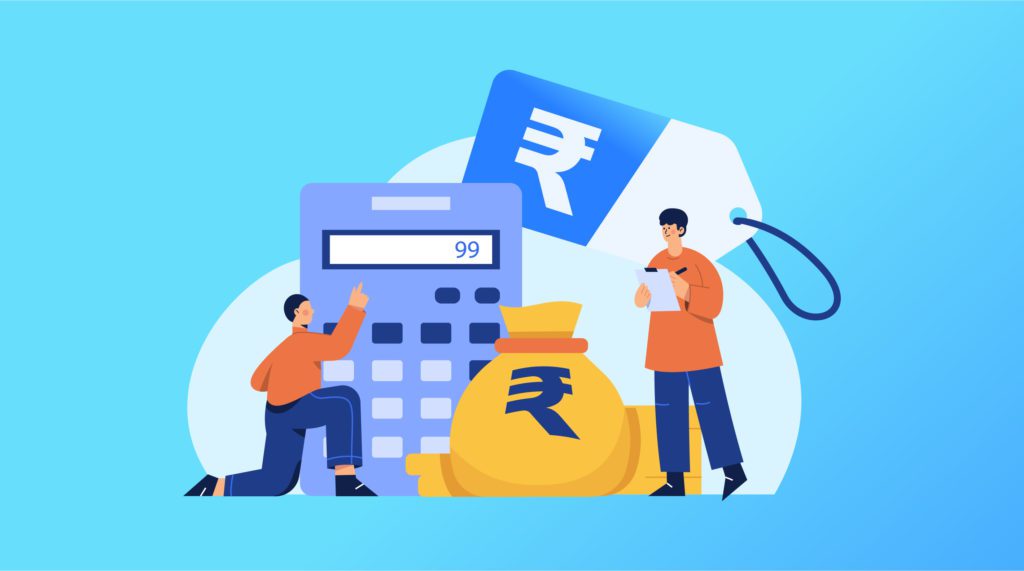 Pricing your online course is crucial to its success since it can influence demand and profitability. Setting your prices too high or too low is not a good idea, but setting a fair and competitive price can help you draw in new students.
When you begin with planning your online course, there are a number of criteria which you must focus upon. You are creating a course for which you are giving access to universal learners. Therefore, figuring out the price of your online course can be difficult.
Following a good strategy and then implementing it will be helpful.  Additionally, it can be used to identify the target market, rivals, and marketing plans. Let us understand the whole scenario of online course price in a few steps.
Different Types of Online Course Pricing
On the basis of your online course, there could be different types of online course pricing structure. It's important to understand that these models can be combined in different ways, and the model of pricing that fits best for your online course will depend on your content and audience.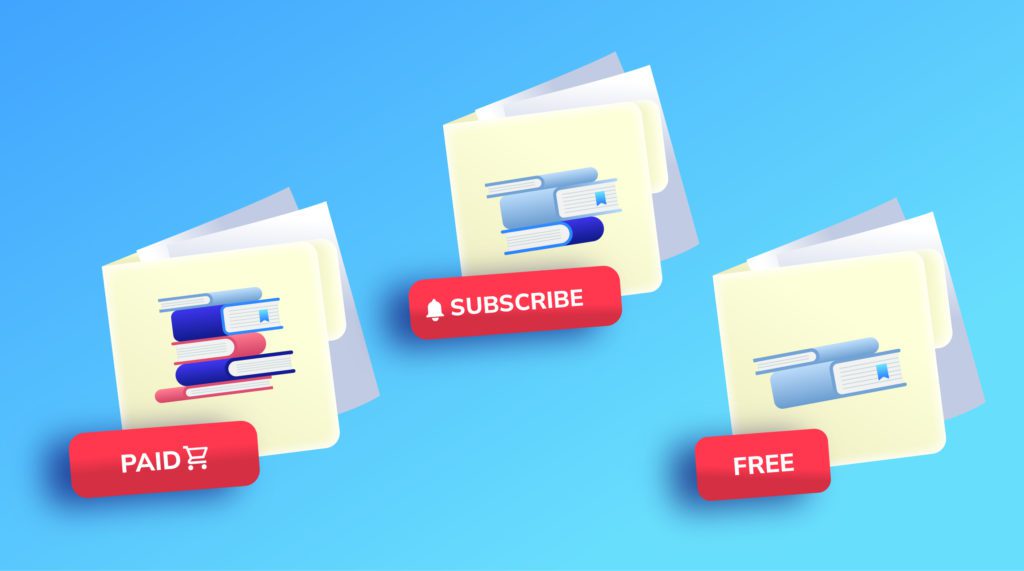 Paid Courses
Launching good online course pricing for paid courses is always beneficial. You can consider adding new course material/content every month. To retain your students/audience you must be creative with your content.
Subscription Courses
Another option for you is to offer subscription courses, here you can add all of your course material or a few of them on a subscription basis. This will help your audience to understand your course material easily.
You can also add new content every month so that your students can apply for paid courses to get access to the new content or take the subscription plan again. By following either of the ways you are retaining your audience.
Free Courses
To attract your audience you can offer them a few free courses. This will help them to understand what you are offering them and whether the course will be able to meet their needs or not.
Steps to be Followed While Pricing Your Online Course
So, while deciding your pricing strategy, two things that must be evaluated are-
Quality of your system
Purpose of your course
When we think of physical objects, it is easy to estimate the price as you just need to add together the cost of materials, labor, taxes, etc. But, it is different with online courses because here you are selling your knowledge that does not have any fixed price. So, while pricing your online course you must remember that it should not be too high or too low but something which is affordable.
There are many online platforms which help you create and sell your online courses. Classplus is one such platform which will help you do so. To know more about it connect with our growth experts now!
Step 1: Know Your Audience
Before pricing your online course, it is important to know about your audience. Getting to know the audience to whom you are selling your course and then setting the best price for online course will help you to get an idea about their expectations from the course they will be taking up from you. Knowing your audience is the most important step before you set a pricing for your online course.
Step 2: Analyze Your Pricing Strategy 
Having a good online course pricing strategy will help your students to clearly understand what they are getting from this course and is it worth spending in the course they are taking up or not. You can also add changes on the basis of your thorough analysis and launch a good pricing for your online courses.
Step 3: Consider Your Marketing Cost
Once you launch an online course, there will always be marketing costs because letting your audience know about it will cost you some good penny. Using different social media pages, connecting with an influencer who can help you market your courses, creating videos for YouTube and other channels etc. will be included in your marketing cost. Evaluation of these expenses will help you in spending your money properly.
Step 4: Do a Thorough Market Research
Do good research to ensure you solve the problems your clients care about. Market research does not always mean that you should take an average price your competitors are charging. Understand why they are demanding that special price.
The value of your course should only depend upon your unique experience and the quality and purpose of your course and the transformation you can deliver.
For example, you can do research by buying a course and analyzing its price components. This will help you do the course marketing properly to know your strengths better.
Step 5: Offer Discounts/Free Plans for Your Students
Offering discounts and free plans is a good way to attract more students towards your course. Doing this during your initial launch days will get you more students who will be interested in taking up the courses launched by you.
Reaching your potential audience becomes easier with this technique. It helps in increasing your sales goals and brings maximum conversions. This is the most common strategy which many tutors/educators use to sell their online courses.
Step 6: Keep Looking at Your Analytics 
After offering your courses and setting a proper pricing for your course, now it is important for you to keep an eye on the analytics of your customers. Knowing about your analytics will help you to know your audience more precisely. With the help of these insights you can have a good plan for the future.
Factors Determining the Price of Your Online Courses
Good online courses that give results are valuable. People pay for results if they see any transformation in their lives through suitable classes. Still, many factors determine the price of online courses. Such as:
1. Acquisition of Time and Effort
'Time is Money' is the main criterion that one should consider while creating a course. If you have provided enough time and effort to create a worthwhile system which is beneficial for the learners, your course charge should be high and appropriate.
The quality of the content determines the value of the course. If the class contains high-quality lectures, videos, assignments, worksheets and quizzes, which will increase the learner's experience, then the value of the course will also increase.
2. Delivering the Expected Course to the Audiences
Making a course is to present helpful information to the audience. Specific and technical information organized enough to create a handful of experiences for the learners will fetch a higher amount and rating. Managing and delivering all the information readily to the learners saves time for both the course creator and the student.
3. Marketing Strategy
Whatever time you spend or the effort you provide to make a course, marketing strategy is the most tricky part of bringing the course to a platform. However, it is an essential activity the course creator needs to perform to promote the course and decide the pricing of online course itself.
The audience, subject matter and the kind of format you consider will be the key components of choosing the right marketing plan. Marketing includes running ads, email and phone subscriptions, and promotional messages, commonly done while bringing a course to the public.
The Final Word
When launching an online course, pricing your online course is the essential step in that process. Hence, you need to understand the value of your course and analyze different price components and your competitors to determine if your value is realistic. You can always change your online course pricing as the market will keep evolving. Consider the above mentioned points and then decide a good strategy for pricing your online course.
So, you can choose the price you are comfortable with and after looking at the review and sales of your online course you can decide whether you need to increase or decrease the price. All the best!
How To Price Your Online Course FAQs
Q1. Why is pricing your online course important?
A1. To understand the value of the course you are launching and to analyze different price components your competitors are offering it is important for you to price your courses properly.
Q2. Is selling courses online profitable?
A2. Once you follow and consider all the necessary steps for launching a course online such as how to make money online, your level of expertise, course costs, student interest and participation and audience size, you can make profits from it. 
Q3. What is the most important thing to consider while pricing your online course?
A3. The most important thing to consider while pricing your online course is to keep the prices affordable and within the budget of every student. Don't keep the prices too low or too high but something in between these two will always be beneficial for you as well as your audience. 
Q4. How do you measure the success of your online course?
A4. When you are launching and pricing your online course the best way to measure the success of your course is to keep an eye on your analytics. Analytics will give you an insight about your audience. It gives the most precise idea about what your audience needs. 
Q5. Which online course is most profitable?
A5. There are many courses which could be profitable for you, such as-
– Fitness courses
– Stock trading courses
– Data science courses
– Makeup courses
– Marketing courses
– Computer and technology courses