There are many educational programs, including CPR classes, certification courses, and bachelor's degree programs. The kind of programs you provide, including the delivery methods, duration of the courses, needed skills, and geographic reach, all play a significant role in creating an effective marketing strategy to promote educational programs. By clearly defining your programs, you may pinpoint one or more target markets, which can help you make decisions about your public relations, pricing, and advertising campaigns.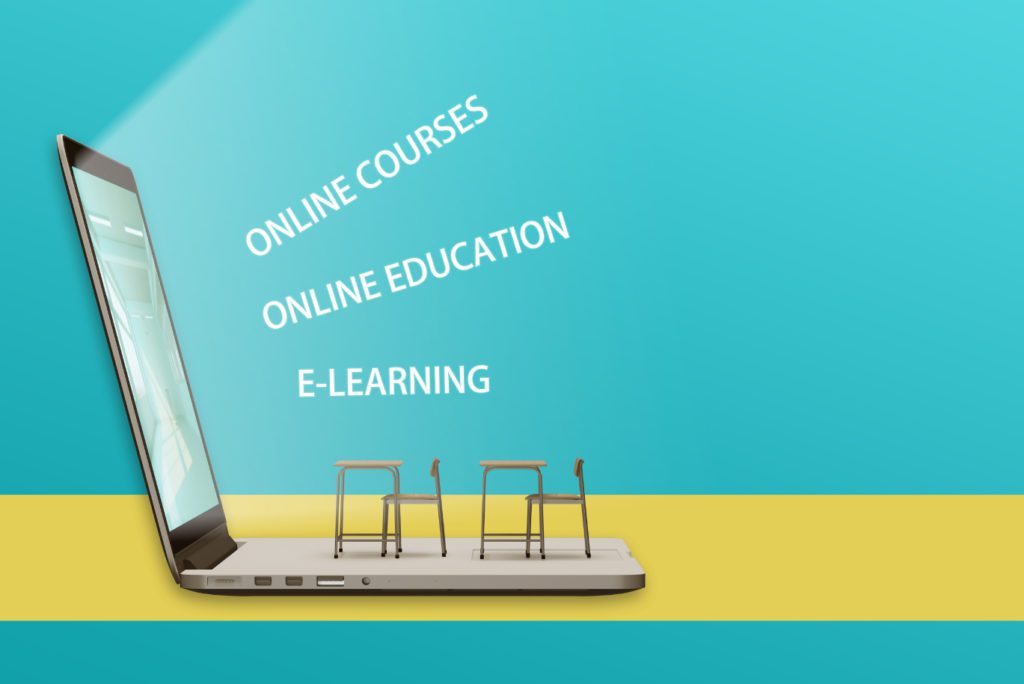 Know How To Promote Educational Programs
There are various ways to promote educational programs, some of the marketing tips are defined here in brief.
1. Market division
Your target population will determine every other aspect of your marketing strategy to promote educational programs. The right target audience will rely on the kinds of educational services and activities you offer. To guide you in the proper route:
Consider the individuals who will profit the most from your services.
Consider focusing on high school seniors and young adults if you are promoting community college courses, for instance.
If you provide trade-skills certification programs, go for working people who want to change careers.
Pricing and special offers
Your programs should be priced to appeal to your particular target audience. Set your price high enough to reflect the worth and caliber of your content, for instance, if you are providing post-graduate continuing education courses for professionals. Consider making your courses available for a monthly subscription if you want to appeal to online learners who prefer to learn at their speed.
Allow students to try out your courses by offering price discounts. Think about holding free educational lectures with insightful information to promote your educational programs.
When you promote educational programs, it's critical to think carefully about the social networks you will be using. While it may seem apparent, it's important to reiterate since you might discover the social media platforms you use to advertise your classroom-based courses. Don't provide the same engagement or target the correct audience for online learning. Make a marketing plan to promote educational programs on social media.

Public Affairs
Educational programs' focus on service offers opportunities to give back to the neighborhood while also improving their reputation with prospective students. For instance, you can think about providing free, fundamental classes in low-income neighborhoods. In addition, you will win the respect of powerful community leaders if you can find methods to donate company time and resources to the cause of education for the underprivileged in the areas you serve.
If you're marketing online programs, video is essentials
The content you create for your courses can be simply used for promotion since online education programs are primarily built on video platforms. Create captivating videos that display your learning management system (LMS), highlight the benefits of your online courses, and encourage queries with reasonably priced video editing tools to promote educational programs.
Showcase Success Testimonials
There are very few chances for you, as an online vendor, to interact personally with your clients. Therefore, constantly offer attention-grabbing information that will win over customers. Make a marketing goal and you can achieve this by featuring well-known people who have already achieved success in their fields in your programs.
Such information inspires potential clients and reassures them that you provide courses with merit in the job market. Remember that publishing false information or overstating your accomplishments can damage your reputation.
The Individual Touch
Make the website as dynamic as you can by adding a virtual assistant that links users directly to the customer service team. Visitors frequently have critical questions that need to be answered right away and won't wait weeks to speak with your administration. To improve service delivery, the support staff should constantly be available online. Give your tutors profiles so students can access them from their login pages.
Establish a Free Trial
Students typically desire to obtain a preview of online education classes before subscribing to them. Students are typically reluctant to risk their money on any random education classes they have never heard of.
Suggested – Tips to start and manage an online education business
Use a free trial marketing strategy and give yourself at least a two-week grace period, especially if you're new to the field. Demos are functional prototypes of your educational programs, and they must always have a link that can be clicked to take students back to your main website.
Conclusion
Online education programs have become popular, thanks to the development of the Internet. Many tutors have incorporated creativity into their profession by developing hosted websites that provide essential learning materials and tutorials for students from all academic levels. The courses are usually modified to assemble the ones colleges and universities offer.
If you are good at teaching and want to open your own educational platform, connect with Classplus. We help you with the best teaching app where you can take online classes sitting from anywhere. You can set your career in teaching by using your own app to reach out to larger number of students across the country.
How To Promote Educational Programs FAQs
Q1. Can content marketing help in promoting educational programs?
A1. Content marketing is helpful in attracting audience to your educational programs. You can share informative and engaging content which will help you establish your organization.
Q2. Why is it important to promote educational programs?
A2. It is important to promote educational programs to build relationship with your audience and let them know about what all you are offering them through your educational programs.
Q3. What are the effective ways of promoting your educational programs?
A3. Some of the effective ways to promote your educational programs are:
– Advertisement
– Marketing
– Content Marketing
– Email Marketing etc.
Q4. How is email marketing helpful for educational programs?
A4. Email marketing helps educational programs to connect better with their audience. By sending targeted emails to your audiences, you can build brand awareness and increase enrollment in your program.