In today's world, e-learning is a new way to learn and study. As well as it is cost-effective for both the learner and the educator. Successful business coaches with industry experience and knowledge can successfully design and manage an online education system.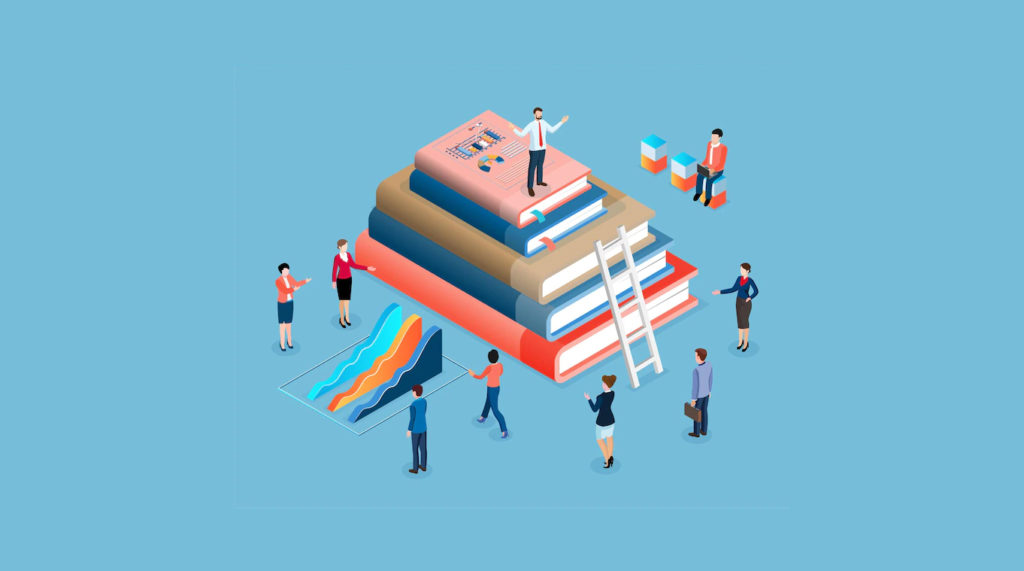 Starting any type of business, whether online or offline, might not be for everyone. One must be dedicated, focused, and have never given up attitude, as there will be many ups and downs on the road to success.
Thousands of people are constantly looking for new online courses to help them improve their knowledge and skills. In the last few years, the online education business has risen from darkness to the spotlight. As a result of this demand, entrepreneurs have started creating and selling online courses.
Things to consider before starting you online education business
Before you start any business, you should ask yourself a few questions. Asking questions to yourself helps to get more clarity about what you want to do and how you can make it happen. Here are some questions you can ask yourself before starting:
Why do you want to start an online education Business?
What are your long-term goals?
What will be your niche subject?
Whom are you going to target?
What will be your services?
How will it benefit your Students/Audience?
After you have finalized all that you need to do in order to start your online education business, start the process step-by-step.
Tips to start & manage online education business 
1. Selecting your niche
The more focused you are on your niche, the more you will be able to deliver it properly. The topic you choose will lead to the creation of a brand in the future, it must be carefully researched. While researching, you should also look into the market's competition.
2. Planning and targeting
Once you decide to start online education business, there should be a proper plan because, without one, you cannot proceed or achieve success. What is your long-term strategy for your online education business? How will you deliver your lectures, what will your courses be, and how will they be split? 
3. Managing e-learning business
To manage your online education business, you need the right platform where your learners can learn about your training programs, register for courses or create an account, search educational materials, and enroll in your distance learning.
Creating a website or a mobile app ensures that e-learning never stops. Online learning systems are now converting to mobile learning. A website also lends credibility and authority to you and your online education system. Students will gain more trust in you if you publish content on a regular basis.
Managing an online classroom is a difficult task. However, there are a variety of software programs that can help you manage everything. Classplus also offers software that will manage your online class and much more. It will also assist you in tracking the student's behavior and engagement.
4. Courses content
Good course content and curriculum design is one way to achieve success. Make an outline of your course and distribute it to students. Creating a journey map for your online course gives students an idea of what to expect and makes it easier for them to buy or subscribe to it and also understand the overview of the course. The course will only be effective if the appropriate content and techniques are used.
Also read: Tips On How To Create Engaging Content
5. Marketing online education business
Website/Blog- At the moment, it has a favorable transaction rate. Websites or blog are free to create, and you can use them to promote your online education system on such platforms, and it has a high conversion rate.
Email Marketing- Email marketing allows you to remind students about the class and courses. You can also create an email campaign that adds value and guides in conversion. You can also send out offers via email.
Also read: How To Integrate Email Marketing With An Online Course Platform
Social Media Marketing- Make sure you have a social media presence on platforms like Facebook, Instagram, Twitter, LinkedIn, and YouTube, where you can promote your course, provide information about it, and receive feedback from your dedicated audience. Social media can also be used for collaboration and growth.
Paid Ads- Paid advertisements are another option on social media where you can create an advertising campaign and promote your online education system.
Different ways to manage your online education business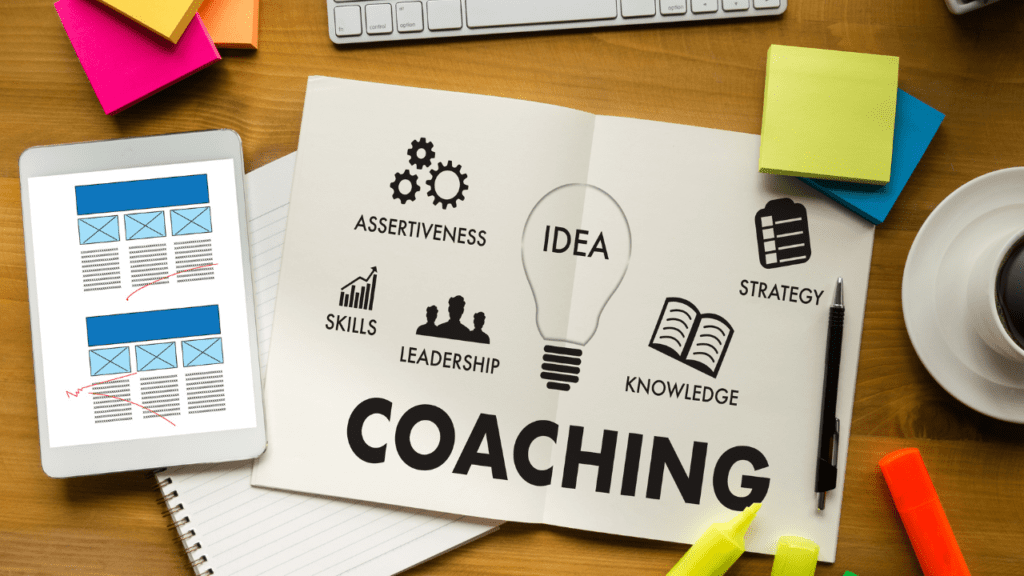 1. Creating a website
Every online education business has its own website in order to make them easily available for people. Creating a website helps people to know about your business and what you offer to them. This makes it easier to spread awareness about your business.
Having a website will resolve many queries of the people who are searching for your coaching services. The website should have your coaching name, location, contact information, courses that you offer, and other important information. The website will be very beneficial for your online education business.
2. Personalize by making an app
Having a personalized app makes it more smooth in the process of learning and execution. It makes it easier for people to connect from anywhere and learn at any time. Making it a more accessible option for online education for people.
With your own personalized app the biggest question of 'How to start an online education business' resolves very easily. You can easily manage all your classes related and administrative tasks easily through one app. You can conduct live classes, recorded lectures, share notes, conduct online exams, all these tasks will be just done just by a few clicks.  
Wondering how to get your online coaching app? Don't worry Classplus is here to help. Connect with our growth experts and know how you can grow as an online tutor, generate 10X revenue, increase your audience base etc. Click now to take a FREE demo!
3. Managing students and teachers
The most important part of any education business are its teachers and students. It is crucial to manage all the work regarding them carefully, such as enrollment of students, fee management, teachers' salary management, class schedule, notes management, etc. 
For managing all the tasks related to teachers and its students you need to create a schedule and system to manage all. Having a learning management system can help you in handling major tasks.
Apart from this creating a clear line of communication between the teachers, students and management is very important, and this can be done through messaging platforms, 
4. Look for growth opportunities
It is important for all businesses to be successful, and they need to find the best growth opportunities for their growth, such as looking for clients that sell courses and merging their courses into your curriculum will be beneficial, and many more such opportunities can be found.
Looking for the right opportunity and grabbing it at the right moment is really important to scale your online education business. You can collaborate with teachers and other platforms for courses and test series. This will help you have a strong base when you start an online education business.
Final Thoughts
Goodwill and engagements will boost the growth and sale of your online education business. In order to generate this type of response, proper research and planning are required. It is a difficult task to manage and sell an online business, but you can check out the link for software that can help you start your business and also provide assistance with having your own app and much more.
Amazing Tips To Start And Manage Your Online Education Business FAQs
Q1. How can we make online education successful?
A1. For one to be successful in the online education business, it is important to establish a schedule and a proper learning environment. It is also necessary to set up rules and regulations to have proper discipline and run an online education business successfully.
Q2. How do online classes attract students?
A2. If you want to attract more students to your classes, you need to create an online presence. For this, be active on social media, give discounts, pay students for referrals, use social media advertisements and have guest tutors.
Q3. What are three ways to minimize distractions?
A3. Three ways to minimize distractions in online classes are
Have a proper to-do list
Break big projects into smaller
Create an environment for studying
Q4. What are three things necessary to be a successful online learner?
A4. The three things necessary to be successful in online classes are effective and appropriate communication skills, persistence, and time management.
Q5. Is online education profitable?
A5. Yes, online education is profitable, but it requires focus and serious efforts to earn profits and make it successful.