There are many ways to communicate with parents. Communication with parents allow them to connect with their child's teachers and school staff through an easy-to-use interface. Many parents find it hard to understand the educational system in their kids' schools.
It is challenging for teachers to keep track of who is responding and what needs to be done when there are a dozen distinct communication channels to manage.
Staff members may find it challenging to combine phone calls and teaching when so many parents call schools frequently.
Here are ways on how to improve school communication with parents.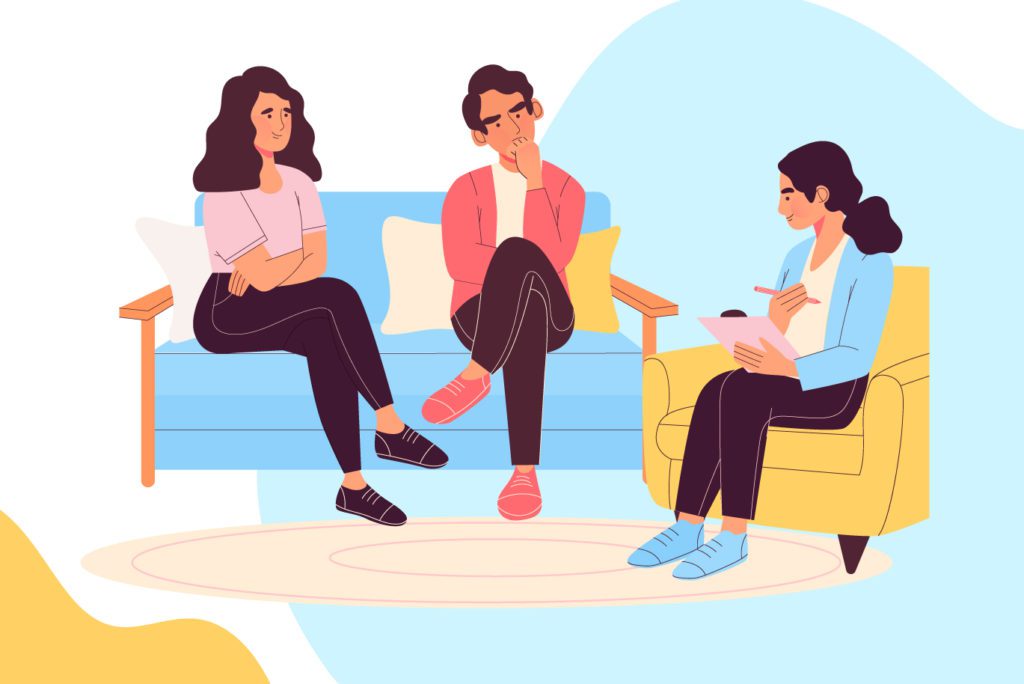 7 Ways How To Improve School Communication With Parents
Create A Central Source For Communication With Parents
In today's world, many parents turn to the Internet as their go-to source for information about everything. If you want your school to reach all of your parents, you need to establish a website where they can get information regarding school hours, homework assignments, and other important details. By providing this resource, you're giving parents an easy way to learn about the education process and making it easier for them to reach out if they need help.
Give Teachers Options For Reaching Out
Another important change that needs to be implemented is giving teachers multiple ways of reaching out to parents regularly. This might mean providing a school phone line, email address, or voicemail to make communication easier. One of these platforms would eliminate the need to leave messages on kids' phones and give parents a quick way to get answers when they need them.
Build Good Relationships
To have better communication with parents, you'll also want to make sure that you establish positive relationships before problems arise. You can start by giving parents an easy way of reaching out (such as those listed above). Then move on to more effective forms of outreach like attending events, hosting open houses, and socializing with the community.
Suggested: Tips To Make Landing Pages For Online Courses
Make School More Interactive For Communication With Parents
One of the major problems with schools today is that they've been structured in such a way that allows for very little interaction between the staff and students. You can take steps to help parents get involved in educational experiences by letting them select the activities their children will participate in.
For example, allowing them to pick what their kids will read for the upcoming day can make it feel like they're also participating in some of your lessons.
Use Outreach Tools
In addition to using traditional forms of communication, you can also take advantage of technologies proven to build better communication between parents and schools. These include software like School Messenger, which allows teachers to easily send messages to parents' phones whenever needed. These tools make it easier for students and their families to get the help they need in times of emergency. Even when the teachers aren't nearby.
Create A System For Reminders
One thing all teachers have in common is the fact that they have a lot to remember daily. Whether you're scheduling classes, dealing with a certain number of students, or managing the school's communication system. There are always things on your to-do list that don't get done because there aren't enough reminders.
One way you can solve this problem is by implementing a courier service. It delivers messages and information to parents, so they don't forget to pick up their kids or leave important papers at school.
Suggested: Tips To Create Quiz For Online Courses
Be Flexible
After all is said and done, the best way to improve communication in your school is by being flexible with how you approach it. While certain methods might work great in certain situations. You'll also need to look at the bigger picture and try new things. For example, you might want to start with the methods listed above and then move on to text messaging if they don't help your school reach its goals.
Final Thoughts
Computers and the Internet have opened up access to information to a great extent. It is giving parents a much more convenient way to interact with schools and their children. Schools have also responded by creating new communication methods for parents. Making it easier for them to get the answers they need. By employing these techniques, you can ensure that your school is better able to serve all of its parents in the future.
If you are passionate about teaching and want to take your coaching business to the next level, then Classplus is here to help you. Get your own coaching app in less than 60seconds with amazing features made just for you. Connect now to know more.