Teaching and learning methods are evolving in tandem with technological advancements. The learning management system (LMS) has been a critical component in improving the online teaching and learning experience for both teachers and students. However, the question of how LMS improves online teaching remains.
With the help of the best online learning management system, teachers can improve the performance of students in their studies. Teachers can also save their precious time and money as well as their own efforts when you give teaching and learning services.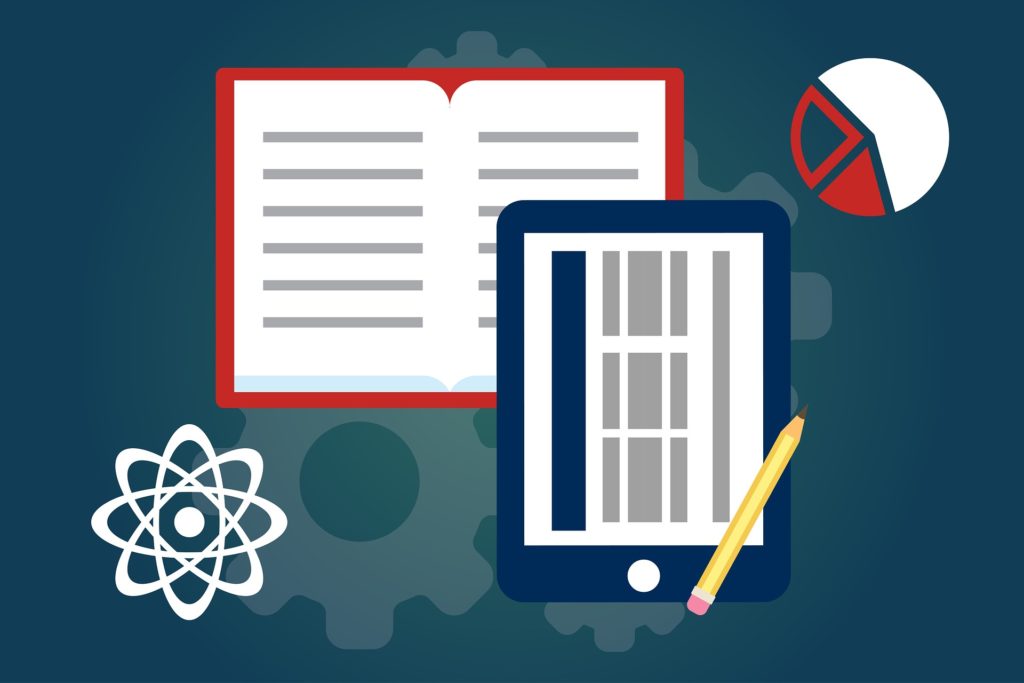 Choosing the best online learning management system is a task in itself and when you are looking for any LMS you need to keep in mind a few learning management system features and benefits. So, how LMS improves online teaching? Let us investigate!
Different ways in which LMS improves online teaching
Understanding how LMS improves online teaching is critical since it has a direct impact on the quality of education that students get. Because of its ease, flexibility, and accessibility, online education has grown in popularity. Teachers are always looking for ways to improve their teaching. So, here are 7 ways on how LMS improves online teaching.
1. Learning without pressure that helps your students
It is seen that when your students learn any kind of study syllabus or course without pressure, then they will grasp it well. This kind of learning content remains in the minds of students for a long time. This is one of the most important advantages of LMS in online learning education.
For this reason, most providers of LMS teaching courses and online learning management platforms have declared that this kind of technology will give the fruits of learning to your students very quickly.
Plus, students will also learn such syllabus with self-interest. This could be a great pleasure to study and learn online. Here your students could also give much productivity by learning more within less time. 
Choosing the best LMS can be tricky. Click here to learn How To Choose The Right LMS For Online Teaching.
2. Easy storage of study content online 
As a teacher, when you provide an online learning management system and teaching services to your students, then you will get many benefits. Here you can store the study content and material online.
Due to this reason, your students will learn all things online. They will feel exempted from the classic and old techniques of teaching in the long run. When as a teacher or education provider, you teach your students online, then you can give them lecture notes with the help of online tools like educational and teaching videos.
You can also offer your research study material to your students so that they may learn and grasp it quickly and easily. 
3. Provides flexible teaching and study hours 
Still wondering how LMS improves online teaching? So, the best thing about the online learning management system here is that your students will have flexible study hours, thus they can study well whenever they like. As a teacher, you also get access to flexible teaching hours.
Your students will not face any kind of restraints concerning time and place. They can get access to the study material online for 24/7 hours. The only thing that is a must for students is a computer and laptop. With these devices, students can access the online study material and learn it well without much effort and labor.
Today most online teaching education institutions are giving flexible hours of study facilities to their students with the help of LMS in online learning.
4. Easy online interaction between teachers and students
As a teacher, when you give teaching and learning facilities to your students, then you have to make online interactions with your students. This will give many benefits to you and your students.
In this way, you can exchange your personal views with them, plus you can also get their opinion about the LMS education that you are giving to them in the long run.
You can also create online discussion forums. In this way, you can motivate your students to finish their study syllabus within time. 
5. Students learn according to what suits them
When you want to know more about online learning management systems as a teacher, then you will realize that students choose e-learning courses according to their personal choice. They will set the time within which they have to study and finish their online degree course.
In this way, their learning process will catch their natural speed so that they might get access to all the study material that is essential for them to choose and learn. 
6. LMS software and e-learning tools help in quick teaching and learning
Today as a teacher, when you choose online teaching as a tool to educate your students, then you will see that this will help them to learn quickly. In this way, you and your students will be benefitted.
Your time and efforts to teach students will get saved. At the same time, your students will enjoy getting taught online with learning management system features and benefits. This could create an atmosphere for a quick learning process. 
Suggested – The Most Important Features Of LMS
7. Teachers get access to analytics
With the shift to virtual learning, teachers must adapt to LMS in online learning and new teaching methods and successfully employ technology to engage students. LMSs include analytics that can assist educators in identifying trends and patterns in student learning.
This data can be used to make data-driven decisions that will enhance the entire online learning experience. When you offer LMS in online learning to your students, then you will realize that this could be a flexible way to educate and teach your students. 
Here your students can choose their online degree course according to their caliber and learning style.
The Final Word

When you do online teaching you realize that online learning management platforms and LMS in online learning can be the best way to make your students learn quickly. Just see how these modern teaching methods can help you to educate your students in a smooth phase. 
When you ask us about our introduction, then you will know that we are providers of LMS education methods and learning management. Classplus helps you build your own app and guide teachers to adopt modern online methods of teaching a long way. With us, you can save your time and efforts when you give online classes to students in a flexible model. Want to know more? Connect with our growth experts and take a FREE demo now!
How LMS Improves Online Teaching FAQs
Q1. How can LMS ensure privacy and security of its users?
A1. An online LMS should have robust security measures in place, such as SSL encryption, firewalls, and data backups. It should also comply with data privacy regulations such as GDPR and CCPA and offer features such as multi-factor authentication, user roles and permissions, and data access controls to ensure the security and privacy of user data.
Q2. How LMS improves online teaching?
A2. An online LMS offers several benefits, such as the ability to deliver learning content anytime, anywhere, and on any device, personalized learning experiences, improved learner engagement and retention, reduced training costs, simplified administration, real-time analytics and reporting, and more.
Q3. What features should I look for in an online LMS?
A3. When choosing an online LMS, you should consider features such as course creation and management, multimedia support, customizable branding, user management, social learning, gamification, mobile access, analytics and reporting, and integration with other tools and systems.
Q4. Can you define an online learning management system?
A4. An online learning management system is a software platform that enables the creation, delivery, and management of educational courses, training programs and other learning experiences online. It is designed to help educators and trainers create and deliver interactive, engaging, and effective learning content to learners.