You must be thinking, what is LMS and what are the essential features of LMS? Is it similar to zoom or google meet? Let us know what LMS is and what are the essential features of LMS to consider before choosing the best LMS for you.
As contemporary time is changing, things around us are changing, and so is the tech world too. Technology in the educational sector has provided a panorama that handles all aspects of the learning process in a much easier and effective manner. Many schools have been using LMS as a centralized platform to conduct virtual classes.
What is LMS & LMS education?
LMS is a Learning Management System that is specially designed to make life and work much easier for training. It is software that helps one to create, organize, manage, and track reports and delivers online educational training and development programs to the audience.
This kind of system is used by many companies and educational institutions like schools and colleges. It is not only beneficial to large companies or big institutions but also to small or medium-sized companies and primary schools too with limited budgets.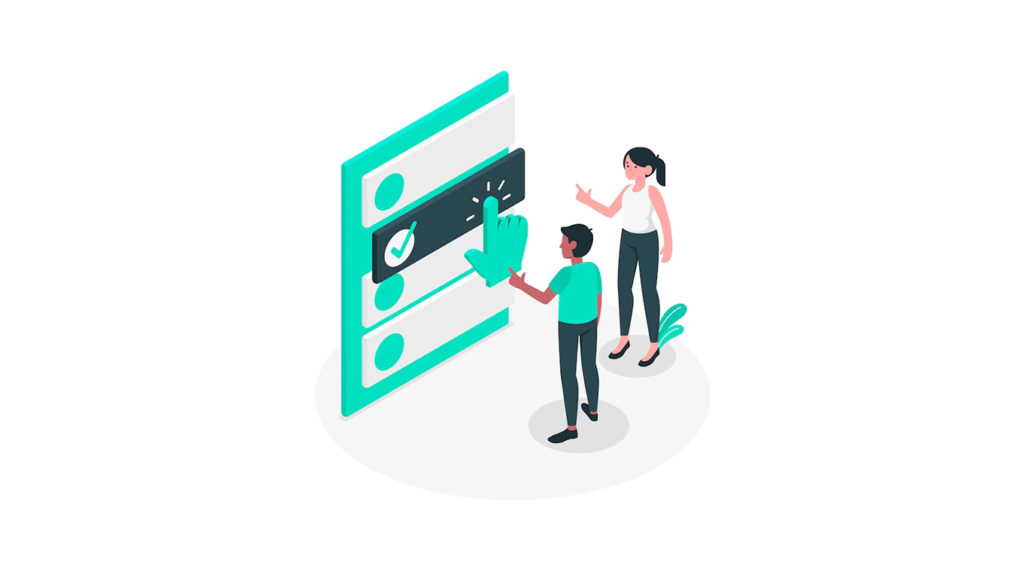 Essential features of LMS to choose for your school
Here are some of the essential features of LMS which can make your boring basic class into highly creative and engaging classes.
1. Responsive interface
The Learning Management System has simplified e-learning with a responsive and intuitive interface that allows teachers, instructors, and students to access as many courses at any time and place from any device.
Some of the best features of LMS is that students can automatically begin from where they left off on the course. Further to it, adding FAQ or help sections to each course page can improve the teacher or student learning experience.
2. Interactive gamification
One of the most essential features of LMS is that its interactive and engaging gamification has changed the way of imparting learning. It has made classes more fun and increased the engagement and performance of students, which will be beneficial for both students and teachers to bring good academic outcomes. Some ways which make these courses more interactive and fun are:
Badge for completing a learning course
Leaderboards for high scores
Points for each task in the course and much more.
Such gamification has made students do several tasks voluntarily and led to turning their boring sessions into gaming sessions.
3. Multi-lingual
Another important feature of LMS is multi-linguistic feature which will help to achieve the major learning objectives of e-learning. One can access a course in their preferred language by using a translating feature which makes learning more reliable. Learning Management Systems such as Paradiso LMS offer support in more than 120 languages.
4. Assessment tools
How do we evaluate the student's progress after the course, and on which basis do we conclude that they should get a certificate of completion or not? So, one of the features of LMS provides a unique assessment tool that tracks and reports the student's performance.
It provides tools like quizzes, exams, discussion boards, and much more, which will be useful for teachers to evaluate and get insight into a student's progress and learning experience.
5. SSO capabilities
Single-Sign-On (SSO) is a suitable and safe way for teachers and students to access the learning management software. It enhances data security, saves time, and upgrades one's experience. One need not remember so many usernames and passwords for each sign-up.
Both teachers and students will have their unique usernames and password for every platform. This will save both teacher and student time by providing seamless access to different courses.
6. Blended learning
One of the most essential features of LMS is blended learning. It is important for any school or educational institution. Blended learning allows teachers and students to work in and out of the classroom easily.
It provides easy flexibility to all and students and teachers can access the discussions easily even while traveling. LMS creates a balance between online and offline learning.
Why choose LMS?
If a school or college is providing a set of courses and wants to easily manage all the necessary tasks like creating modules, managing data, delivering required courses, Id logging information, online test and certificate, and much more. Then having the right learning management system is all it needs.
It provides each individual with a unique LMS account where he/she can access the required course at any time and place. Once he/she completes the course can further access assessment or project work.
The best thing about learning management software is it can easily evaluate your assessment and grant you the authentic certificate if it gets passed. So, what's to say? Isn't it a great deal to lock?
Students during their summer vacation, if they want to get enrolled in some digital course or any academic course, can get enrolled through this which is offered by the school. Teachers can access their marks and track their performances for their records. Such a kind of LMS is beneficial to schools, colleges, and companies during and after the pandemic.
Final Thoughts
Choose the learning management system which suits best for your school by enhancing social interactions between online learners, providing data security, unique social engagement tools, and much more. Such features of LMS will further increase engagement, keep one motivated, and bring more professionalism to work.
If you are a teacher and want to run your online coaching classes but find these digital management things problematic, then Classplus is the best platform for teachers to create their own app, list, and sell their courses from one platform only.
Students across the globe will be able to access your courses. Multiple features of LMS like live classes, online assessments, creating unique websites, marketing your provided course, and much more helps teachers a lot. Isn't it a great deal to lock?
The Most Important Features Of LMS FAQs
Q1. What are the most important features of LMS?
A1. The most important feature of an LMS is that it should be able to simplify the course creation and sharing process.
Q2. What are the factors to consider while choosing an LMS?
A2. Factors to consider when you choose an LMS are its user experience, interface, configuration, content, catalog, and many more.
Q3. What are the main components of LMS?
A3. An LMS has many components and some of the important components are learner-centric experience, mobile capabilities, built-in reporting, surveys, blended learning capabilities, etc.
Q4. Is LMS effective in school implementation?
A4. Yes, the implementation of LMS in school is really effective as it guarantees successful growth and motivation in students.
Q5. What is the main objective of LMS?
A5. The main objective of LMS is to enhance the learning process and benefit its students.