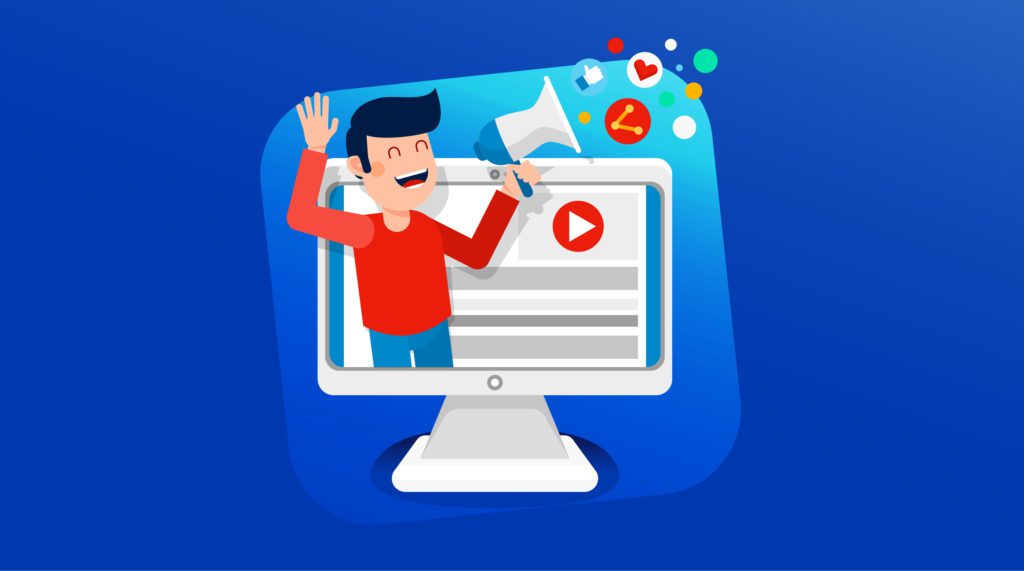 Planning to start a new YouTube channel? Or, you already have a YouTube channel? Still not able to decide what type of content to upload for better reach and engagement? Don't worry. We have come up with an ultimate guide for you on what type of content for YouTube channel will be beneficial to get you more reach and engagement.
Strategizing your content ideas for YouTube channel is the most important step when it comes to growing your YouTube channel. To make sure that your YouTube channel content is regular and interesting for your target audience, you must first develop a proper content plan. This post talks about the elements of a fruitful content plan to grow your YouTube channel.
Importance of Having a Content Strategy to Grow Your YouTube Channel
A successful YouTube channel requires a content plan. It provides consistency, engages your target audience, and aids with your differentiation.
A strategy for content for YouTube channel with meaningful videos will help you to engage with viewers and establish your channel's distinct voice by planning and organizing your material.
A well executed approach attracts and retains subscribers, promotes interaction, and assists you in meeting your YouTube objectives.
Conduct extensive research to determine the most frequent questions and problems your target audience is experiencing.
Make a calendar of the material you'll develop, including interviews with subject-matter experts, how-to videos, and tutorials.
Use data analytics to monitor the engagement and behavior of your audience and change your content strategy as necessary to boost views, watch time, and subscriber counts.
Choose the specialty of your channel and the subjects you want to cover initially. 

Steps to Follow to Have a Content Strategy for YouTube Channel
1. Define Your Goals
Having a goal is the best way to move towards a successful path.
Setting up your goals to grow your YouTube channel will help you set a strong foundation for it.
The most important step is to understand the purpose of your educational YouTube channel. Here you must know:
How to grow your YouTube channel and why do you want to do this?
How are you going to launch your channel?
What will you do on your YouTube channel?
Also read about how educational channels are making money on YouTube?
2. Understand Your Audience
Are you aware of your audience? Do you even know what they expect from you and your YouTube channel?
This is the most important step to consider while looking for content ideas for YouTube channel.
Understanding your audience will help you leverage your content quality and better connect with them. It will let you provide them the exact information they are looking for and grow your YouTube channel.
What is the information required to understand your audience?
Demographics: Age, gender, location, language.
Viewing habits: Watch time, frequency, device usage.
Engagement metrics: Likes, comments, shares, subscriptions.
Audience retention: Identify engaging segments and drop-off points.
Traffic sources: Discover how viewers find your videos.
Audience interests: Determine the topics that resonate most.
Feedback and comments: Valuable insights for improvement.
This information will help you to come up with exact topics for your channel which your audience will like. You will be able to provide them with a better user experience.
Optimizing your content becomes easier if you are aware of what your audience wants from you.
3. Conduct Good Keyword Research
A proper keyword analysis is an important step of content strategy to grow your YouTube channel.
Filtering the best keywords for your channel will help you rank your YouTube videos better.
It helps you in identifying the keywords which are most searched by viewers who are looking for relevant information.
Use these keywords in the description of your video, audio, captions etc.
Determine these keywords using different tools like VidIQ, TubeBuddy etc. these tools are helpful in terms of finding popular keywords in the form of terms and phrases.
Analyze the keywords used by your competitors to get better results and rankings than them.
4. Know Your Competitors
Understanding your competitors will also contribute to your channel's growth and help you determine good content for YouTube channel.
How?
YouTube is a platform which serves you 'n number of videos' when you search for a topic. Only a few rank in the top 5 or top 10 list, right? So how are these YouTube channels achieving this ranking?
Skyscrapers technique
The fundamental idea of the skyscraper strategy is to provide excellent content to outperform your competitors in terms of views and quality. This can be achieved by carefully examining the content shared by your competitors and comprehending their business models.
You can include these tactics in your video optimization if you are aware of the various ones these YouTube channels use.
What can you do?
Refer to the videos ranking in top 5 category
Look for your competitors videos on the same topic as you wish to upload
Use high performing keywords in the video's description
Make your videos on popular topics, keeping in mind your niche
Here are tips for you to shoot professional videos for your online courses.
5. Determine Your Area of Expertise
You cannot just start teaching anything on your YouTube channel. Right?
Identifying your area of expertise is important. It allows you to develop targeted and valuable content for YouTube channel. It establishes credibility, fosters audience trust, and distinguishes you in your field.
You attract the correct audience and support channel growth by continuously producing high-quality material in your area of expertise. It plays an important role to grow your YouTube channel.
Determining your area of expertise and planning your content goes hand in hand. It will help you in nurturing and attracting more audience for your YouTube channel.
6. Execute Your Ideas
After all the planning and analysis it's time to execute everything. There are few things which must be kept in mind at the time of execution, such as:
Choose a good location for shooting your educational videos
Determine the length of the video. Don't make it too short or too long
Don't forget to review your videos to know what changes can be made
Design an attractive thumbnail for your video. Remember thumbnails play a very important role when it comes to attracting more audience and getting maximum views on your videos.
Add captions in your videos
Use high performing keywords to rank your videos
You can conduct live classes, marathon classes etc. on your YouTube channel to engage your audience.
7. Optimize Your YouTube Videos as per SEO
Keeping in mind the basics of SEO while optimizing your videos is important for you to grow your YouTube channel.
While optimizing your YouTube videos, you must do a thorough research of keywords using legitimate tools. Including good performing keywords into your video's title, description, and tags is one approach to optimize it for search engines.
A transcript of your video should be included as well because it can aid search engines in comprehending its content.
Promoting your material on social media is another strategy to optimize your videos for search engines. You may raise the profile of your material and improve traffic to your channel by posting your videos on social media sites like Facebook, LinkedIn, and Twitter.
To Wrap Up
A good content for YouTube channel is essential for it to grow. With the help of a proper and planned process, you can establish your YouTube channel as a trustworthy source of information, raise your visibility, and expand your subscriber base and page views.
Keep in mind all the points mentioned above while creating content ideas for YouTube channel. Based on these insights, you can grow your YouTube channel. Best of luck!
The Best Content Strategy For YouTube Channel To Grow FAQ's
Q1. How to identify topics for YouTube to grow your educational YouTube channel?
A1. To identify the topics for your educational YouTube videos, you can start by thinking about the questions your target audience might have related to your topic. You can also use keyword research tools to find out what people are searching for related to your topic. 
Q2. How often should videos be uploaded on your educational YouTube channel?
A2. Consistency is key when it comes to uploading new videos to your channel. You should aim to upload new videos on a regular schedule, such as once a week or twice a month, to keep your audience engaged. 
Q3. How can I optimize my videos for YouTube SEO?
A3. To optimize your videos for YouTube SEO, you should use relevant keywords in your video titles, descriptions, and tags. You should also use closed captions and transcripts to make your videos more accessible and to provide additional keywords for search engines.
Q4. How can I promote my videos and grow my channel?
A4. To promote your videos and grow your educational YouTube channel, you can share your videos on social media, email newsletters, and other relevant platforms. You can also collaborate with other YouTubers in your niche to reach a wider audience.