School students value report cards more than anything. Parents get to understand their child's performance as per the remarks on the report card. Given its importance, the teachers should appropriately mention the student's academic performance and overall behavior in their report card remarks. This blog will help you with the 10 best report card remarks you can use to give effective feedback on children's progress to their parents.
Tips For Providing Appropriate Report Card Remarks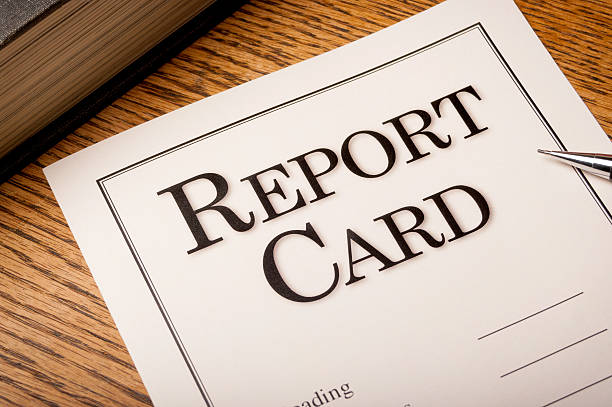 Since report card remarks should explain a student's performance that can be done with multiple remarks. Here are some of the tips to provide excellent yet effective report card remarks:
Be transparent – If a student is not performing well, hiding it from their parents is not good. At the same time, appreciate your students who excel academically by providing positive comments on their performance and using motivational words.
Be genuine, not harsh- Don't offend parents with harsh words if their children don't perform well. Mention the areas of improvement, saying the ways to improve.
Every student must have something to appreciate- Write comments by encouraging your students for that first, and then write about their weaknesses.
Help Parents – Suggest some effective strategies for parents to improve their children's academic performance and behavior.
Proofread – Finally, don't forget to proofread the final report card comments. Proofreading before sending the cards to parents helps you find any mistakes and correct them accordingly.
Some Of The Best Report Card Remarks
1. Appreciating The Performance
For students who performed well in academics, start adding report card remarks like,
"I appreciate your child's hard work and intelligence for scoring good grades in the exams. Your child is making excellent progress in their studies, and I congratulate them on being one of the outstanding students in the class. "
2. Motivating To Perform More
If a student's performance ranges from poor to moderate, you can provide report card remarks in an inoffensive way, like,
"Your daughter's performance is declining a bit nowadays, but I hope she will do well in her studies when given proper guidance. So please have an accurate check with them on their studies and motivate them more to perform well."
Classplus is one of India's online educational platforms that assist educators in transforming their online coaching business. With us, you can build your customized teaching app with excellent features. Contact us to know more and take a demo now!
3. Mentioning Accomplishments
Apart from report card remarks about studies, you can appreciate students for their other accomplishments. For example,
"I am proud to say that your child has performed excellently in the competitions held throughout the year. I appreciate their courage to participate and their self-confidence."
4. Strengths And Weaknesses
Every student has their strengths and weaknesses. Strengths should be appreciated, and weaknesses should be noticed to make improvements. For example, you can add report card remarks such as
"Your son is brilliant at working in teams and has excellent interaction with his friends. However, it will be better if he improves his time management."
5. Mentioning Overall Classroom Behavior
Every student behaves differently in the classroom. If a student's classroom behavior is somewhat unpleasant, inform their parents by saying,
"Your child is performing well in her studies, but her classroom behavior needs improvement. We can improve her conduct soon since she is a good listener."
6. Remarks On Task Completion
Note down your students' performance when you assign a project or task. If a student is not that good at accomplishing tasks, inform their parents by adding remarks like,
"Your daughter sometimes delays task completion, which may hurt her academic performance."
7. Appreciate Students For Their Excellence On Extra-Curriculum
Besides commenting only on studies, encourage students who excel at extra-curricular activities like sports, music, etc.
"I appreciate that your son is excellent at playing chess. With consistent practice and guidance, he will be very successful shortly."
8. Language And Communication Skills
Since language and communication skills are essential, you can also include them in the report card remarks. For example,
"I am proud to say about your daughter's literacy and language skills excellence. Encourage her more to develop her skills."
9. Motivation
In the report card remarks, inform parents whether their children are motivated to study or not. If a student lacks motivation, try saying,
"Though your son's exam scores are quite good, he loses motivation to study sometimes and is not interested much in learning. Motivate him to concentrate more by supporting him."
10. Areas Of Improvement In Detail
A student may perform best in one subject and not in another. You can inform their parents by clearly explaining the areas that need improvement. For example,
"Your daughter performs well in English and Science, but she needs to improve herself in Mathematics. Her last Math exam scores show that she needs to focus more on algebra and measurements. Please check whether she practices math problems every day at home."
To Wrap Up
A teacher should notice students' mistakes and help them learn from them. Since report card remarks convey every student's performance to their parents, teachers should be genuine and transparent. I hope the above comments are useful in conveying students' achievements and flaws to their parents appropriately.
FAQs For Best Report Card Remarks Teachers Can Use
Q1. What are some positive report card remarks for students?
A1. Some of the positive report card remarks that teachers can give to their students are that the student works independently, is a self-motivated student, consistently completes homework assignments, puts forth their best effort into homework assignments, exceeds expectations with the quality of their work, and many more.
Q2. How do you give remarks to a weak student?
A2. The best way to give remarks to a weak student is by adding remarks like, your child still struggles to work in groups/teams, or I would really appreciate your child coming up and asking for help when needed. Apart from this, they can also say that your child needs to focus on building the confidence to speak in front of the entire class.
Q3. How do you describe students in reports?
A3. In order to describe students in the report card, you can add their personality, sophistication, outspoken mindset, energetic, thoughtfulness, sociable, and many more.
Q4. What do you say to a difficult student?
A4. If you want to deal with difficult students, the best and most effective way is to directly state the facts in front of them, just like giving a reality check of their performance.
Q5. How do you comment on student behavior?
A5. Some comments that can be added for students' behavior are your student is respectful and considerate, your child has a positive attitude towards school, your child can be a great role model for students in the classroom, and many more such remarks can be added for the student's behavior.