If you're a teacher or are going to be, then the pen tablet is definitely something worth considering. After all, these pen tablets for online teaching provide students with a creative and interactive way of learning in the classroom. There are  tablets that offer good value for money when it comes to servicing your students' needs. Here are our top tips on how to choose the right pen tablets for online teaching!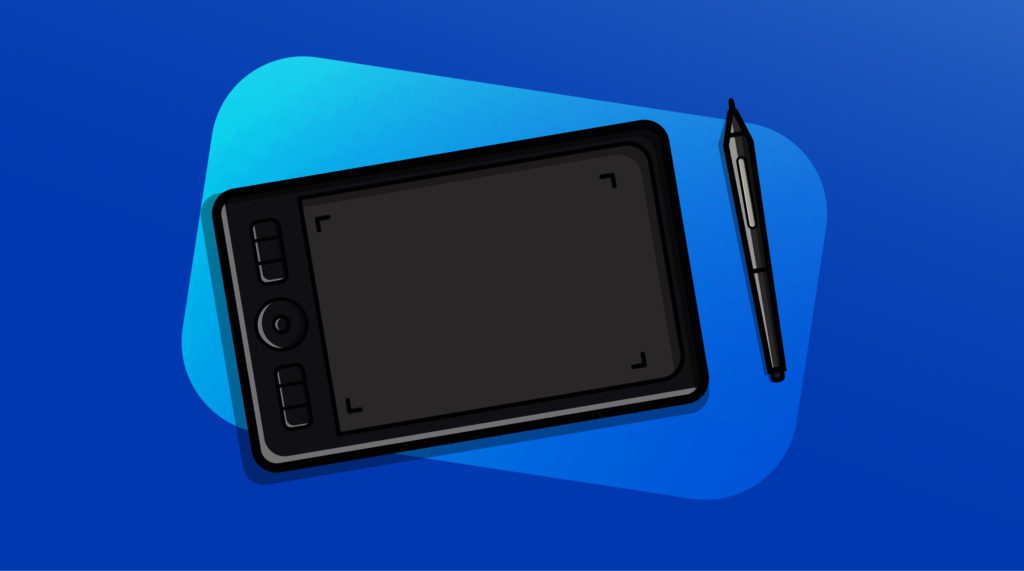 Pen tablets have quickly become one of the most popular additions to Most school's technology budget. They can offer a fun and effective means of teaching students new concepts while they're at school or out on the playground. A tablet pen can allow students to bring their assignments, homework, and lessons into the digital world, and it can effectively turn anyone into a digital artist. Plus, a tablet pen won't affect your budget much.
Carefully consider your needs and what type of tablet will best suit your classroom, as this will save you time and money in the long run.
Here Are The Best Pen Tablets for Teachers
1. Microsoft Surface Pro/Pro 2
The Microsoft Surface Pro has a stunning design with a beautiful metallic frame, and it's easily one of the best pen tablets for online teaching. The large 13.5in PixelSense display is great for reading ebooks or editing documents and photos with the touch screen pen stylus that comes with it. It has a long battery life, too, which makes it great for all-day use at school.
Pros:
Latest Gen-Haswell Processor
Fast-to-use
Great Battery life
Cons:
Thick and heavy for a tablet
Lack of apps for tablet use
In-built storage is very less
2. Wacom Cintiq 13HD
The Wacom Cintiq 13HD is a bit on the pricey side, But is worth every cent. This pen tablet for online teaching has an ultra-high-definition screen and a 4K display resolution, this is one of the highest-quality models around, which makes it perfect for creating digital artwork too.
Pros:
Realistic touch and clean finish
Easily portable and fun to use
It has an ergonomic soft-touch grip
Cons:
No finger response, touch sensors are not available
Needs an adapter connection to work.
Also read: The Best Graphic Design Software For Beginners To Teach Online
3. Microsoft Surface Pro 3
The Surface Pro 3 is more affordable than some of the other pen tablets for online teaching on our list. However, it still has great features and functionality. Although this model doesn't come with the latest technology to offer ultra-high resolution graphics like some of its competitors, it does have great battery life and surprisingly fast charging times.
Pros:
Infinitely adjustable, full-friction kickstand
Pressure sensitive style
Easy to use standalone tablet
Cons:
Heavy and thick for a stand-alone tablet
It has some software bugs
Does not work with the latest-generation accessories 
4. Apple iPad Pro 12.9
Although the iPad Pro is more expensive than some of its competitors, it does have a super-fast 64-bit processor, 4GB of RAM, and a gorgeous 2048×1536 retina display that makes it one of the best tablets on the market for digital artists.
Pros:
Good battery life
Upgrading front-facing camera
Unrivaled app and accessories ecosystem
Cons:
It is quite heavier in weight than the other pen tablets.
Lack of portrait mode in the camera
Limited iPadOS
5. Microsoft Surface Go
The Surface Go is Microsoft's most affordable pen tablet for online teaching, which also has great functionality and is reliable – making it one of our top picks for teachers who really want to make sure they're using a tablet that's designed for professionals rather than just helping them to complete their daily tasks at school.
Pros:
Compact Size and Lightweight
Sharp front-facing webcam
Versatile as a tab and a laptop
Cons:
Average battery life
Windows 10S is limited
Cramped keyboard
6. Wacom Cintiq 12WX
The Wacom Cintiq 12WX is a tablet and monitor in one, making it the highest-quality model on our list. Its large, high-resolution display makes it a great choice for graphic artists who love to use their pen tablets for creating digital art. And unlike other models on our list, this one does have 4K UHD technology which means its display is as good as some of the latest televisions available today.
Pros:
Large screen to work comfortably
High-Resolution screen
Compatible with both Windows and Mac
Cons:
It is an older model so dean not have the new features
It is a little expensive
The pen does not have a eraser at the back
7. Apple iPad Pro 10.5
The iPad Pro is ideal if you're looking for a pen tablet for online teaching that is designed purely for entertainment uses rather than using your pen tablet at work and school. This is a great tablet for kids to use at school or to keep them entertained during breaks. The large 9.7 display makes it ideal for reading eBooks and watching movies, while the long battery life means it can easily last all day without needing recharging. 
Pros:
It has a powerful processor and graphics chip
Has a large screen and high resolution
It has a long battery life
Cons:
It is a little expensive
Apple pencil is an optional accessory
It does not have a full-sized physical keyboard
8. Wacom Intuos Pro
The Wacom Intuos Pro is a top-quality pen tablet for online teaching that comes with a large pen and stylus, making it ideal for drawing, painting, and note-taking. It's also got an extra-large 6.6 display with an ultra-high-definition resolution which allows you to create stunning digital artwork and screenshots with incredible realism.
It's the perfect choice for teachers looking to give their students a creative and interactive way of learning in the classroom. You can also use this pen tablet at home or in the office, and it can easily double up as an excellent desktop replacement, especially if you have a Mac.
Pros:
It has customizable keys
It is compatible with both Windows and Mac
Easier to work on big projects.
Cons:
It is more expensive than other graphics tablets
Does not have touch functionality
It does not have an eraser at the back
9. Microsoft Surface Book
The Surface Book is the highest-specification laptop on our list, and it's a great choice for teachers who want to work from their tablet at school. The 13.5 screen has a gorgeous 3,000 x 2,000 resolution which means you can create stunning graphics and images. You also get a full-size keyboard with the Surface Book, which makes it ideal for typing up long documents or complex calculations.
Pros:
It has a high resolution touch screen
Has a detachable keyboard
It has a long battery life
Cons:
Surface books are expensive
It is not durable
The keyboard is not comfortable to use
10. Samsung Galaxy Book
The Samsung Galaxy Book is the most affordable model on our list, and it's also one of the lightest, making it ideal for all-day use. It has a stunning 10.6 display, while the lightweight design makes it highly portable and easy to carry around school or anywhere else you want to take it.
This tablet comes with an S Pen stylus which is much like Apple's iPad Pro. It comes with the new and improved version of Windows 10, making it a great choice for teachers who love to work in the Microsoft Office suite.
Pros:
It has a powerful processor and graphics chip
High-resolution touch screen'
Long-lasting battery life
Cons:
The S pen is an optional accessory
Not comfortable to use in place of a traditional laptop
It is quite expensive.
Final Word
It's important to consider your individual needs before you go out and buy a pen tablet, whether you want to use it for work or entertainment – or both! – it's important to choose the right model that will suit your requirements.
Before you purchase a tablet for online teaching ,check out our top tablet picks and make your right choice. If you're looking for a tablet just for fun and entertainment, then it is extra important that the model you choose has a great display, whether it's an HD or 4K one. If you are passionate about education and wish to start your online coaching business, Classplus is here to help. Get your app and reach out to the world with the new technologies. 
The 10 Best Pen Tablets For Online Teaching FAQs
Q1. Which is the best pen tablets for online teaching?
A1. There are multiple pen tablets that you can use for online classes such as Wacom Digital Drawing Tablet with Screen, Wacom Intuos Graphics Drawing Tablet, and HUION Kamvas 12 Graphics Drawing Tablet. 
Q2. What tablet do online teachers use?
A2. A lot of online teachers use the iPad Air is from our usage the best overall tablet for teachers.
Q3. Which tablet is best for learning?
A3. The best tablet for learning is the Lenovo Tab M10 FHD 3rd Gen and Samsung Galaxy Tab A8. 
Q4. What is the latest teaching technology?
A4. The latest teaching technology is immersive learning technology that has both AR and VR i.e., augmented reality and virtual reality respectively.
Q5. What technologies are currently being used in schools?
A5. Technologies that are currently being used in schools are smartboards, smart tables, and projectors.