Let's face it. Online learning is here to stay. But we aren't talking about that here. We are discussing one of the most important features of online classes;  the lens through which your audience sees you – your camera! Whether you take live sessions for online courses or prefer recorded videos, your camera needs to be perfect. But how do you choose the right one? Well, we will make your search easier and help you find the best camera features for online teaching.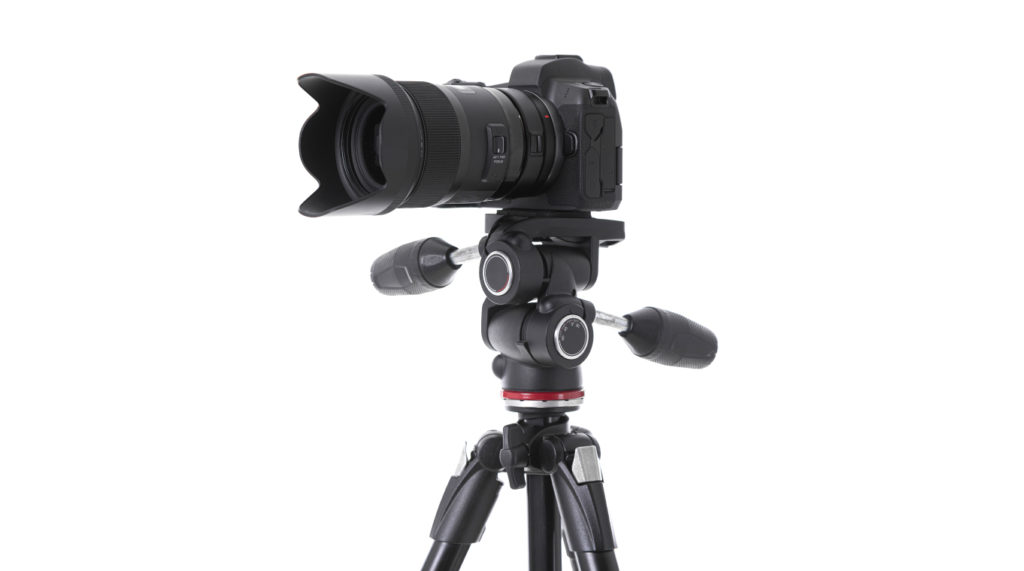 The Best Camera Features For Your Online Courses
1. Lens
Lens defines the best camera features for online teaching. Digital cameras come with lenses of different materials, most common being plastic and glass. While a plastic lens camera may cost you less, a glass lens camera is surely better.
Plastic lenses may be good for video chat apps but for high-quality video conferencing and professional-looking high definition videos, one must opt for glass lens cameras only.
2. Resolution
Resolution is another important camera feature that you must focus on. Get a good resolution camera for your online courses so that your audience can look at you and your content with clarity.
3. Frame rate
It is the measurement of how many frames your camera captures per second. For online classes, a frame rate of about 30  is recommended. Thus, choose your digital camera or web camera accordingly.
4. Microphone/WiFi
Choose web cameras or vlogging cameras with a good built-in microphone and Wi-Fi. That will make your task smoother. Built-in Wi-Fi will help you to control your digital camera settings from another device which will come in handy while recording.
5. Autofocus for webcam
A vlogging camera will have autofocus by default, however, if you are opting for a live cam, go for one with an autofocus feature.
6. Camera body
Before buying your best camera for online teaching have a look at its design and construction. The ergonomics must suit your needs. Also, have a look at its display mode, whether it is a touch screen or not, etc. 
Coming to the camera itself, you may choose either a webcam or a video camera, according to your needs. We will now look into each one of them in detail.
Best Webcam For Online Teaching 
Laptops come with a built-in camera but compared to a dedicated live cam, a laptop camera's performance is dull. If you want to give your students an amazing visual experience, you might consider investing in a good webcam. Here are the options to pick the best web camera online for you.
1. Logitech V279 HD Webcam
This model is one of the best webcams for online classes in India. It has a 3 MP camera and an FPS ( frame rate) of 30 and comes with a built-in noise reduction feature. Thus, it will minimize your background noise. 
2. Pro Elite WCO2
It is a 2 MP webcam, also with a frame rate of 30. It comes with a dual noise-canceling microphone, high audio quality is thus guaranteed. Pro Elite WCO2 is one of the most in-demand webcam for live stream online.
3. Logitech C930e
Logitech is the most in-demand brand to buy web cameras online. This web camera comes with a 90-degree field of view, this wider area is covered in the video. It can automatically adjust under low light conditions.
4. Case UHW2
This webcam comes with autofocus and light correction features. It has a robust microphone that can capture your voice even from 10 feet away.
These were some of our recommended picks. However, you are free to explore other options available in the market.
Coming to vlogging cameras, there are quite a several different types of video cameras. We will be going through the two most common types.
Long Recording Video Cameras
In this era of online learning, long recording video cameras are a must-have gadget for all online educators. These are indispensable for classroom recording, activity recordings, or Youtube recordings. Here is a list of the best picks for you.
1. Panasonic HC V770
One of the best cameras for online teaching. Equipped with smart zoom and picture-in-picture, this log recording video camera is a good option if you have little money to spare.
Canon XA11 Professional camera – Canon XA11 is a high-end camera and a little pricey but is worth every penny you spend. 
Canon PowerShot G7X Mark III –  Perfect camera for beginners, this camera with the basic operating system is a good choice for both Windows and Mac users.
2. DSLR
DSLRs are good and easy-to-use digital cameras that can shoot some professional-looking videos for you. However, they are not much used for online courses since they have a timer of 20 minutes. So, if you are someone who records small videos, you can opt for DSLRs. Here are our best picks.
Canon 90D
Nikon D 850
Nikon D5600
To Wrap Up
Online classes are the new normal now. Hence, it pays to invest in best camera features for online teaching. We have tried to cover all aspects of your quest for a good vlogging camera/ web camera for your online classes. 

You will notice that given the number of choices, it might seem a daunting task to select the best camera for online teaching. But, with a little research, you can find just the perfect camera features for you.
If you wish to take your online teaching business to the next level, then Classplus is here to help you. Get your own coaching app where connecting with your students becomes easier. Generate your revenue 10x by selling your courses on your app. To know more connect with our growth experts and take a FREE demo now!