As an online academy teacher, you know how important it is to promote yourself and your teaching skills to boost your online academy. Teachers always look for new ideas and fresh ways to get the word out about your talents. That's easy to do when you're just starting.
Once you've garnered a good following, though, it can be tough to figure out how to increase your visibility. It's also challenging to develop new interesting or cutting-edge ways since you're always coming up with ideas. It is important to find new ways to boost your online academy because that will help you grow.
Let us explore some of the most important ways to boost your online academy as a teacher.
Why you should open your own online academy?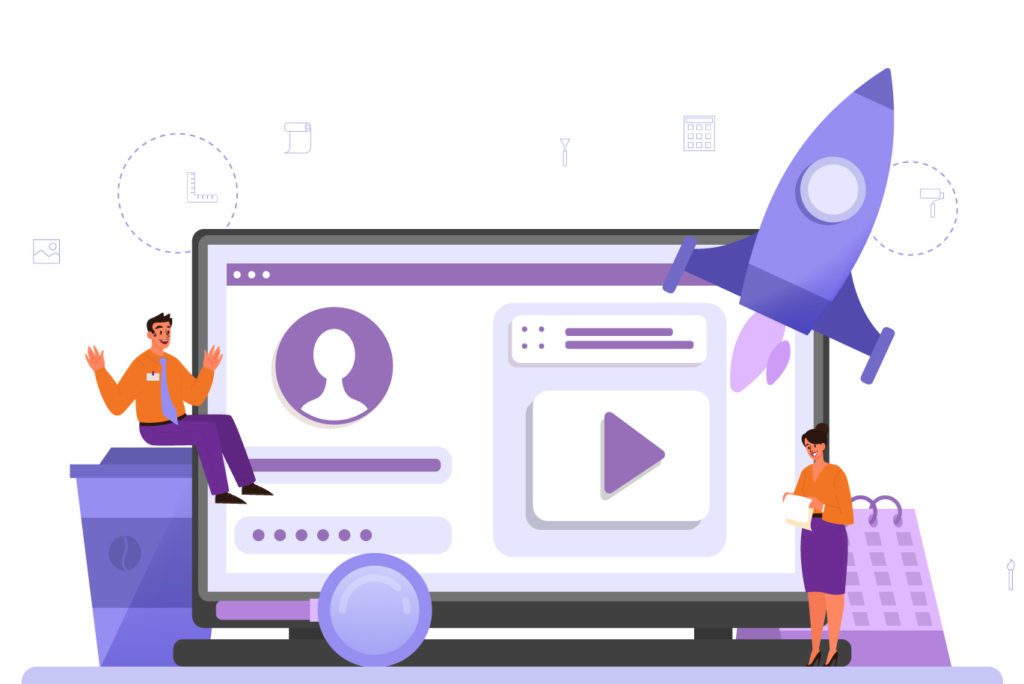 If you have the right experience, a good deal of time on your hands, and passion for teaching online, then you may want to open and boost your online academy. Here are some reasons why you might want to do this:
Teach what you want instead of lessons dictated by the muse.
It is a way for you to make extra money.
You will be able to increase your income and reach more people.
A way for you to build up your reputation as a teacher online.
To get started, first determine what kind of online academy you want to run and how much time it would take for you to put it together. Next, you'll need to consider the type of students taking your classes and the kinds of programs they need and make sure there is sufficient demand in your niche market before starting this new business then you will be required to find ways to boost your online academy.
You could devote yourself to building a following in the traditional way, which can take a lot of time and effort. But you don't have to wait until you're an experienced teacher or a well-known expert before you launch into other ventures. 
Ways to boost your online academy
Teachers should offer free classes on social media sites like YouTube, Facebook, and Instagram; these are great platforms for reaching out to potential students. It's one of the ways to boost your online academy.
Teachers can also use social media as a tool to connect with students. For example, you can hold small chats or extensive Q&A sessions around the topics you teach. This is a great way to answer any students' questions regarding a specific topic. Additionally, it allows students to interact with different types of people interested in the same things they are.
2. Create engaging content
The best way to boost your online academy is by creating engaging videos and content for online courses. The focus is not so much on the instructor when it comes to online learning. A student online believes that they can learn quickly just as much from an outside source like a video course as they would from a teacher, which is why you need to make sure your content is up to par.
3. Find ways to show your personality
Students don't want to pay for an online class with a faceless instructor. They want someone who they can relate and connect with. If you can do this, it will help build trust between you and your students, leading them to view you as someone who cares about their well-being and futures. One of the best ways to boost your online academy is by your personality, that means by you.
4. Provide a variety of lessons
The key to having repeat students at your online academy is to provide a variety of lessons. If you offer one type of lesson, your students will get bored because they are used to more content. So instead, allow your students to explore different topics and expand their knowledge base. This will help to boost your online academy.
5. Keep communication lines open with your students
You need to communicate with your students regularly in order to boost your online academy. The best way to do this is through email or social media groups, where you can share links and tips that help improve their learning experience. You will stand out from other online instructors because you interact with your students and help them through their problems.
Quick ways to boost your online academy as a teacher
1) Keep a YouTube channel for students or parents that want to view some of the lectures from the course.
Also read: Top 6 Tips On How To Grow Your YouTube Channel
2) Add a blog or Twitter account for updates about changes in lecture material and share professional insights on topics related to teaching.
3) Start publishing eBooks on educational topics that other professionals might find interesting. 
4) Use QR codes when giving seminars or presentations at conferences, schools, etc. to enable people to access live-streaming lectures or other materials.
5) Promote your online academy on Facebook and Twitter.
Final Note
As an online instructors you can better market your online business and boost your online academy with these tips. You can do this through social media platforms, blog posts, or videos. Overall, the best way to improve your marketing as an instructor is to follow your passion. If you are passionate about what you do and you genuinely believe in it, others will see that in everything you do.
Online academies are a great way to provide and receive learning because they allow students to benefit from the internet's vast resources. However, before starting your online academy, you must know the various ways to boost your enrollment rate.
Connect with Classplus and boost your online academy. Get your own app personalized and reach out to a larger number of students across the country. To know more talk to our growth experts and take a FREE demo.
5 Easy Ways to Boost Your Online Academy as a Teacher FAQs
Q1. How can I boost my online academy?
A1. There are many ways through which you can promote your online academy such as Promoting your course on your blog, Starting a YouTube channel, Publish a course promotion video on YouTube, Add student testimonials to your course sales page, Include a link to your course in your email signature and many more. 
Q2. How can teachers improve online classes?
A2. Teachers can improve online classes by engaging with students themselves, keeping the videos short, making recorded lectures rather than streaming, and many more. 
Q3. What are three things that can improve the online class most?
A3. The three things that can improve online classes the most are, personal touch, forging connections with students, and keeping the classes most engaging and motivating. 
Q4. What are the best three strategies for effective online classes?
A4. The most effective strategies for online classes are engaging in discussions online with students, promoting student well-being as well as creating an inclusive and equitable online learning environment. 
Q5. How to market your online academy?
A5. If you are looking for ways to market your online academy, start a podcast, make a promotional video, promote yourself on social media, distribute flyers, etc.