Managing social media accounts can be difficult, along with your regular chores as a teacher. However, having social media management tools is a really beneficial endeavor with many advantages. Fortunately, various tools are available to assist you with publishing, analytics, and monitoring. This blog presents top social media management tools for teachers.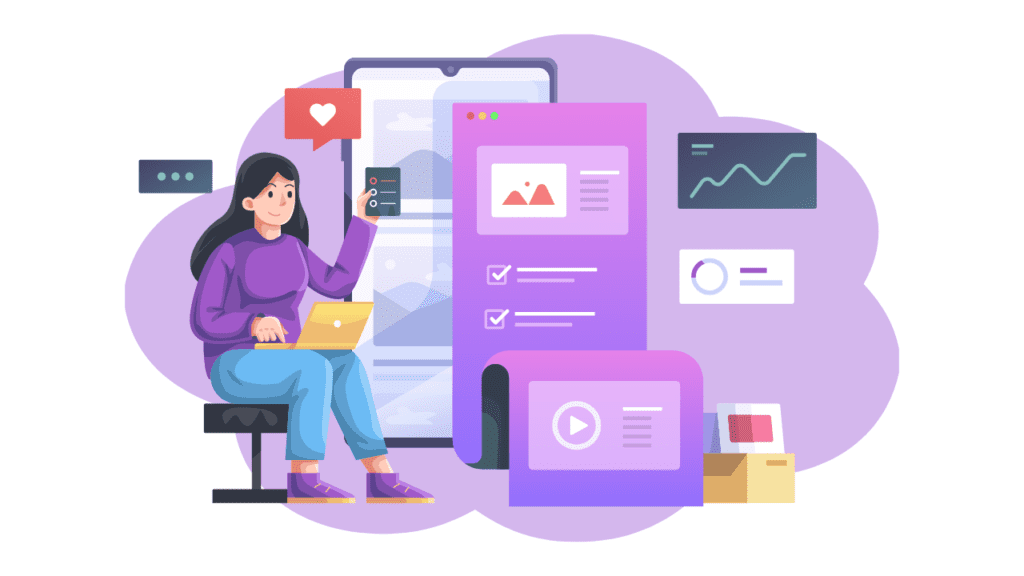 Utilizing a single interface, social media management tools enable you to create, track and manage content across numerous social media networks. With such a platform, posting to social media, scheduling posts, and interacting with followers are all made simpler and more successful.
Sometimes managing social media platforms becomes a hectic task. To make your work easier, there are a number of social media management tools which can be used to make your work easier. Here are a few benefits of using media management tools which will help you to decide whether to choose them or not.
Helps in managing customer relations
You can manage multiple social media pages
Helps in increasing social accountability
To build a good image on social media platforms
Social media management tools helps you to keep track of your performance
Manage your time and conversation properly
Everytime we choose anything, there are always certain criteria in mind before we figure out the best suitable tool for us. So let's know about some criteria that should be kept in mind before we choose the best social media management tool:
Features
Look for a social media management tool that offers all the features you need to manage your social media accounts efficiently. Some essential features include scheduling and publishing posts, monitoring conversations and comments, analytics and reporting, and social listening.
Integrations
The tool you choose should integrate seamlessly with the other tools you use to manage your business, such as CRM software, email marketing platforms, and e-commerce platforms. This will allow you to streamline your workflow and save time.
Ease of use
The tool should be user-friendly, with an intuitive interface and easy-to-use features. It should be easy to learn and use, even for those without technical expertise.
Pricing
Consider the cost of the tool and whether it fits your budget. Some tools may offer a free trial or a limited free version, while others may require a monthly or annual subscription fee. Look for a tool that offers value for money and fits your budget.
Customer support
The tool you choose should have excellent customer support, with a dedicated team that is available to help you troubleshoot issues or answer any questions you may have.
Security
Consider the security features of the tool, such as two-factor authentication, encryption, and data backup. Your social media accounts contain sensitive information, and it's crucial to choose a tool that can keep your data safe.
Overall, choosing the best social media management tools requires careful consideration of the features, integrations, ease of use, pricing, customer support, and security. By evaluating these criteria, you can choose a tool that meets your needs and helps you manage your social media accounts efficiently.
1. Crowd booster
With Crowdbooster, you can monitor and improve your social media activity. These real-time metrics can subsequently be exported as graphs and tables or shared with dashboard users.
Functions:
Unlimited tweets and posts
Twitter metrics data
Audience Engagement
Intelligent insights
Audience growth tracking.
Pros
Better data
Cost-effective
Better Visibility
Increased Engagement
Cons
Temporary boost
Spamming behavior
Violation of term of service
2. Sendible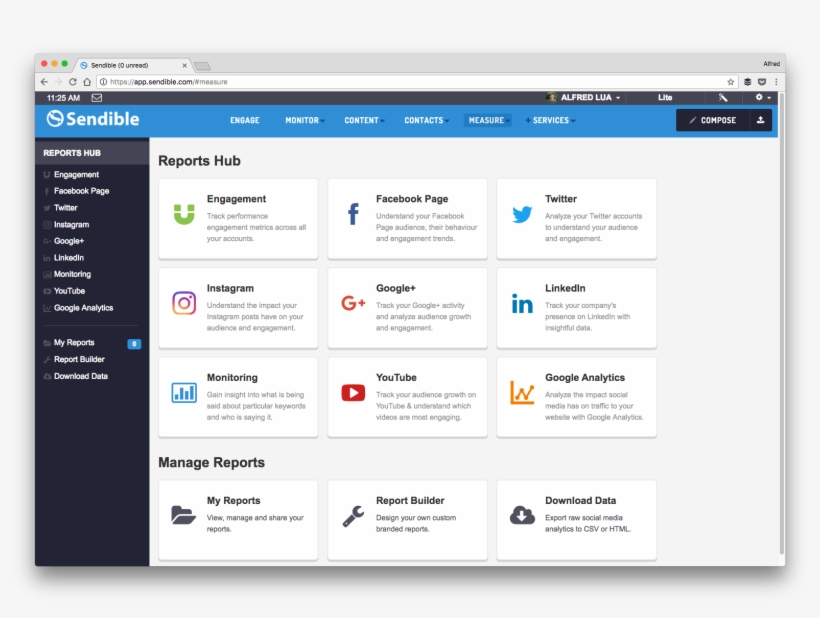 Sendible has a powerful set of integrations, one of the less well-known choices. This platform has all the typical social media management tools, but it also links with sites like Canva and YouTube to speed up even more of your team's procedures.
With the ability to execute mass scheduling, calendar view, RSS feeds, and thorough or rapid version reporting all on one intuitive platform, it is a solution designed for large-scale social media campaigns.
Function:
Scheduling social media channel
Activity Tracking
Campaign Analytics
Automated publishing
Access controls
Pros
Easy Customizations
Multiple social media platforms support
Collaboration
Easy analytics
Cons
Learning curve
Expensive
Limited integration
3. Hootsuite
One of the most well-known platforms for managing social media for teachers is probably Hootsuite. It's an all-in-one platform that enables you to create a personalized dashboard to get a full picture of any social media feed you're in charge of managing. New social media postings can be scheduled across various networks, and you can design unique reports to evaluate your effectiveness.
Functions:
Advance scheduling of posts
Easy analytics
Customer support
Team Collaboration
Pros
Wide range of integrations
Easy content scheduling
Customizable
Team Collaboration
Cons
Limited social media publishing
Customer support is not helpful
Limited social media listening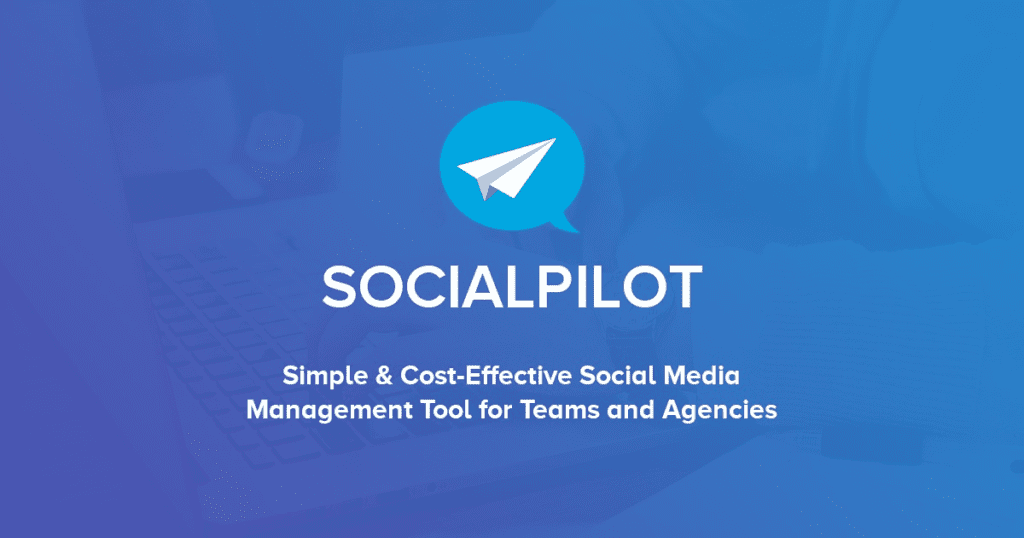 The social media management tool you should use to work with your school's marketing team is called SocialPilot. Users may interact with up to 10 networks at once with the availability of integrations for all major social media platforms, including Facebook, LinkedIn, and Instagram – and that's one of the least expensive media management tools!
In addition to being able to manage material within SocialPilot's schedule, the social mailbox is another function we adore. That's how you can handle posts, emails, and comments from several channels in one convenient location here.
Function:
Bulk Scheduling
Campaign optimization
Social engagement
Report exporting
Content creation
Pros
Content scheduling
Cost-effective
Customizable
Collaboration
Cons
Limited integration
Limited publishing options
Unhelpful customer support
5. Buffer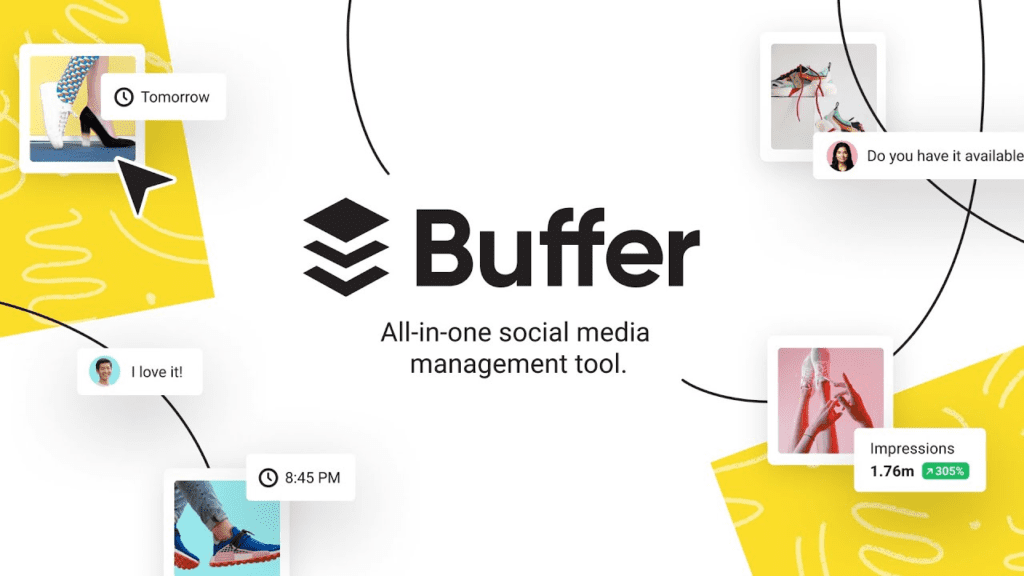 Another well-known platform for social media management tools for teachers is Buffer, which offers a variety of tools for team collaboration, publishing, engagement, and analytics. In addition, Buffer allows you to plan posts, communicate with team members, and create marketing campaigns with a strong emphasis on content management.
One of the more user-friendly systems out there, it has a useful "drag and drop" content organizer that makes it easy to add information to teachers' calendars.
Additionally, it has some distinctive features including the ability to access Pablo, their Pablo, an image curator tool, and show the RSS feed. You can add up to three accounts and schedule ten social media posts in advance using their free version. But it's crucial to know Buffer has a cost if you're interested in using it.
Functions:
Easy analytics report
Easy addition of members '
Easy sharing with chrome extension
Schedule up to 2000 blogs
Connect to multiple social media platforms
Pros
Time saving tool
Consistency
Collaboration
Integration
Cons
Limited features
Learning curve
Expensive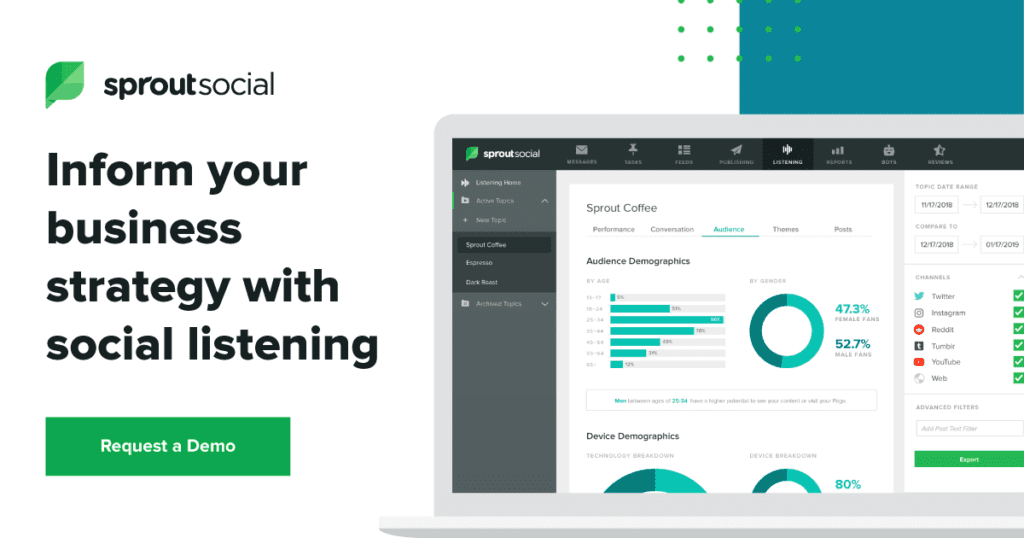 By offering consumers relationship management (CRM) and reporting, content management, and scheduling, Sprout Social stands out from the competition in management tools. The reporting function helps you save time by producing thorough reports for all your social media sites in one location.
The user-friendly smart inbox feature, which enables you to read, track, and reply to all your communications, is also well-liked by users. This will help you track all the students' reports as a teacher.
Your marketing team will be able to save time and streamline procedures with the help of Sprout Social's automation solutions, which have a solid reputation. The bot builder for Twitter and Facebook, SproutQueue, and sophisticated Twitter automation are some of the automation capabilities a teacher can use.
Due to all of these added capabilities, the tool is a little more pricey. You can pick between three membership packages, based on your requirements.
Functions:
Social Integration
Creating social media content
Social media scheduling
Smart Inbox for engagement
Review management
Pros
Comprehensive social media management
Collaboration
Easy analytics
Integration
Cons
Complexity
Limited customizations
No direct instagram postings
7. AgoraPulse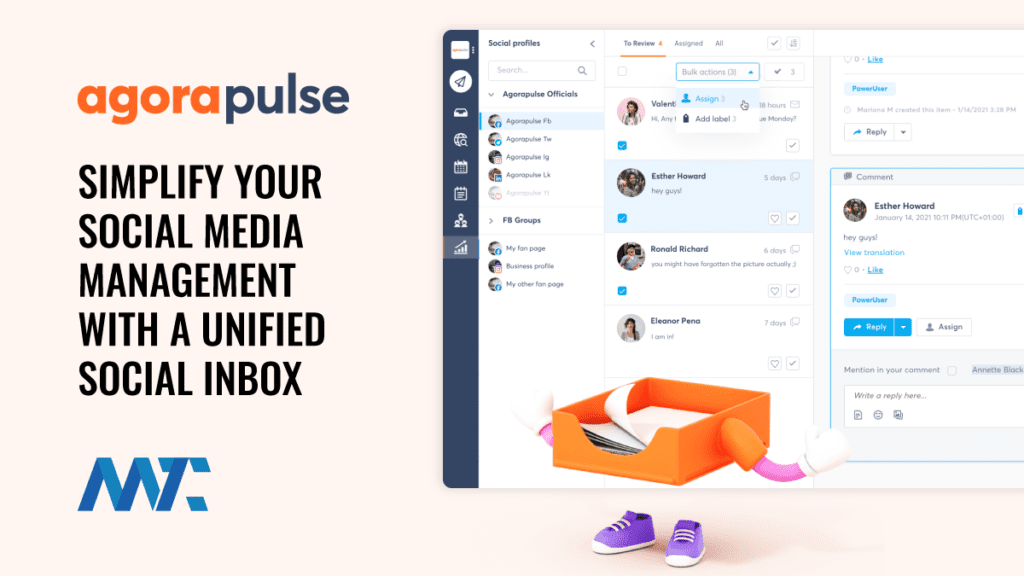 Agorapulse offers superior activity reporting. It has a fantastic user interface. Other team members' online statuses and the posts they've liked, commented on, etc., are readily visible. This social media management tools includes majority of social profiles connectors. Agorapulse connects to the majority of social media sites with ease.
Agorapulse's publishing calendars are one of its best features since users can choose to share them with anyone. As a result, obtaining outside approval for social media calendars merely requires a few clicks.
Functions:
Audience engagement
Social media publishing
Content queues
Social media inbox
Automated inbox assistant
Pros
Fraction of the price of more comprehensive tools like Sprout Social
Offers 24/7 customer support through chat and email
Performs exceptionally well on Facebook & Instagram comment management
Cons
Limited Integration is with other tools can lead to be a big drawback for the business.
It does not support direct publishing on Instagram.
It has limited customizations options available.
Social media listening tools are limited compared to some other social media management tools.
8. CoSchedule
The CoSchedule Marketing Suite is a content marketing tool that helps marketers focus, finish projects on schedule, and keep their staff content. It is a top-notch tool that aids content marketing planning, organization, and implementation.
Its user-friendly layout and straightforward drag-and-drop calendar make it simple to collaborate on and schedule all projects in one place. Thanks to its all-in-one interface, users can plan projects, interact with their teams, and keep track of their calendars.
Functions:
It allows users to post on multiple social media platforms such as Facebook, LinkedIn, and many more.
It provides a marketing calendar that allows them to plan and schedule content in advance.
It facilitates team collaboration by allowing team members to collaborate on projects, assign tasks, and share content.
It provides users with analytics to track their social media performance, such as engagement, reach, and click-through rates.
Pros:
It is an all-in-one solution as it streamlines content creation, publishing, and distribution process.
It has a user-friendly interface that makes navigation easy for the user.
CoSchedule makes it easy for teams to collaborate on projects, assign tasks, and share content.
It also allows users to measure the ROI of their marketing campaigns.
Cons:
CoSchedule is a relatively expensive social media management tool, which may not be affordable for small businesses or individuals.
It can take some time to learn, and some users may find it challenging to use at first.
It has a limited integration compared to other social media management tools.
9. CrowdFire
Crowdfire social media management tools helps in scheduling content across your social channels which helps in upscaling your social management function. If users opt for higher subscriptions, then it also includes social listening and competitive analysis. The simplicity with which you may utilize it to post a variety of information across all of your social media networks is one of its major advantages.
Functions:
Automatic publishing
Content management
Customer engagement
Multiple account management
Social media monitoring
Pros:
Perfect for influencers and businesses
Intuitive dashboard
Article recommendations
Image recommendations
Competitor analysis
Cons:
Limited features in free plan
Only 13 different integrations
Adding users will get expensive
10. TailWind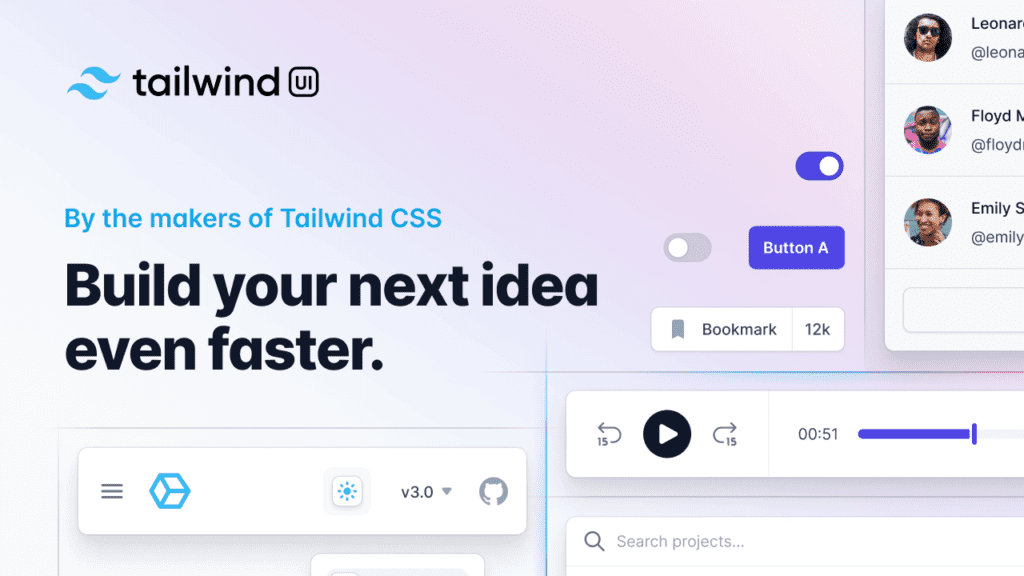 Marketing companies can quickly generate and schedule Instagram and Pinterest posts with Tailwind, a social media scheduling, and analytics tool. Brands may use the application to organize their social media marketing efforts, add photographs and videos, get hashtag recommendations, and interact with viewers.
Functions:
Scheduling posts
It has good photo and video support
Bulk uploading is easy and saves time
Easy customizations to create professional quality posts
Pros:
Setup and connecting apps are easy
Dashboard is intuitive
Scheduling posts is efficient, especially Instagram scheduling
Schedule pins on the fly
Cross posting to multiple platforms is simple
Cons:
Trouble setting up Communities
No Twitter or LinkedIn support
Templates and elements of design tool are basic
11. KeyHole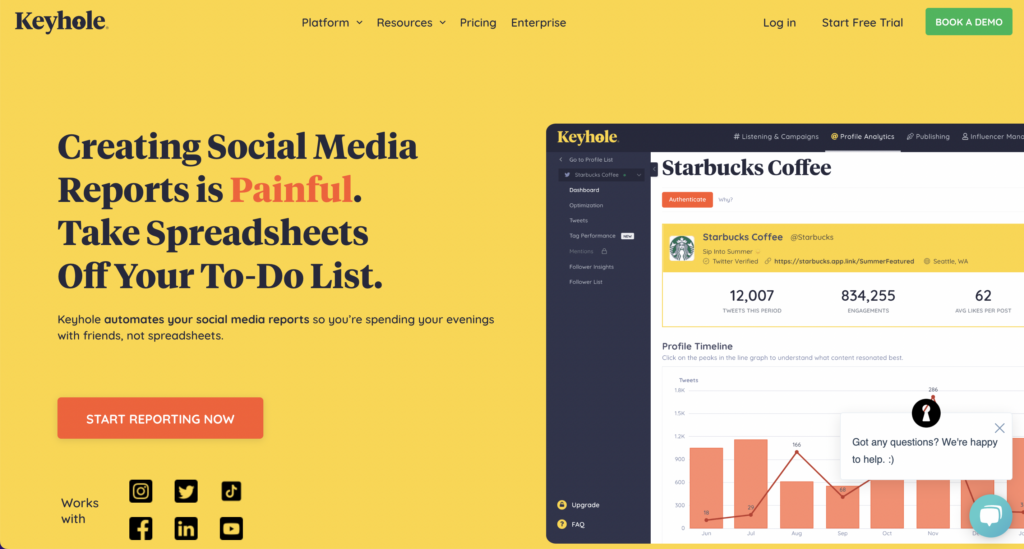 It helps in measuring real time social media data. When you use this social media management tool, you can save your time by automating your social analytics. This tool comes with a number of features, such as users can create beautiful and creative reports in seconds, easily download reports in pdf xls form, save hours of manual work etc.
Functions:
Social media monitoring
Hashtag tracking
Competitor analysis
Analytics
Pros:
It is a time saving tool that helps to save a lot of time with scheduling posts in advance.
The tool helps you manage your social media accounts more efficiently by providing a range of features in one place.
Scheduling posts in advance helps you maintain a consistent social media presence.
The analytics feature helps you measure the performance of your social media campaigns.
The tool allows you to collaborate with your team members
Cons:
The tool has a lot of lack over the controls
It is an expensive tool to invest in.
It has limited features in terms of social media strategy
12. OkToPost
This is one of the best social media management tools which helps the users to handle large amounts of social content. They can track their performance metrics, it is a perfect tool to manage and optimize your social media to scale their reach. OkToPost helps the users to better engage with their users and existing customers.
Functions:
It has easy collaboration tools
It allows the creation and management of a content library.
Social media monitoring is easy
You can easily access data and create strategies
Easy scheduling of posts
Pros:
It is an affordable tool that can help you grow your social media presence.
Advance scheduling feature helps to save a lot of time
Easy collaboration is possible
Analytics helps to understand the data and form strategies
Easy content management
Cons:
Limited customizations
The learning curve makes amy lead to time consuming in learning features
Limited social media platforms
There are a lot of technical issues
Comparison between all the above tools
Let us see a comparison between the above mentioned platforms in terms of pricing:
| | |
| --- | --- |
| Platform | Pricing |
| Crowd Booster | Free trai & $9-$119/month |
| Sendible | Free trial & $29-$199/month |
| Hootsuite | Free trial & $99- $739/month |
| SocialPilot | $25-$170/ month |
| Buffer | Free trial & $6-$100/month |
| Sprout Social | $89-$249/month |
| AgroPulse | $49-$119/month |
| Coschedule | Free trial & $29-Customized/ month |
| CrowdFire | Free Use- $99/ month |
| TailWind | Free Use-$49/month |
| Keyhole | $49-custom/month |
| OkToPost | $49/month |
Conclusion
With the growth of social media and customer service, the social media management tools have also gained a lot of popularity among the users. To stay updated with their social media engagement and manage multiple pages etc. these tools have become very important.
The tools listed above are the best available on the market. We hope that this blog has greatly simplified your search for the finest social media management tool to promote teachers online.
If you are passionate about teaching and wish to take your teaching on an online platform, then Classplus is the right place for all your needs. You can grow as an online educator with Classplus. We help teachers to get their own app where they can connect with larger audiences and sell their online courses. So do not wait and connect with us to know more about it!
Q1. What are the benefits of using social media management tools for teachers?
A1. The benefits of social media management tools are:
Saves time
Allows you to engage with the audience
Users can have a regular insight check
You can look at your content on daily, weekly or monthly basis
Multiple users can use the tool at a time
Q2. What is the best tool for social media?
A2. Some of the best tools for social media are, Hootsuite, SproutSocial, CoSchedule, Meet Edgar, Buffer, Social Bee, Planable, Later etc.  
Q3. What should one look for in social media management tools?
A3. There are several things which must be evaluated before considering a social media management tool such as, pricing, customer support, security, analytics, reporting etc. 
Q4. Are social media management tools helpful for the users?
A4. Social media management tools are of great help for the users. It makes the work easier by helping the users keep track of their performance. You can create your image on different social media platforms with the help of these tools. These tools let you manage your time effectively and efficiently. 
Q5. What are the different functions of social media management tools?
A5. The functions of these tools are:
Post time optimization
URL tracking tools
Porper network reports
Ability to identify the most relevant hashtags
Social media publishing 
Scheduling