The booming online course market offers aspiring teachers the chance to grow and make good income by imparting their skills. Online course has become a new educational trend. An academic service providing online education must be planned. To run it successfully you should know about tools to create online courses for free available for you. If you are looking for tools to create online courses for free, you have arrived at the right place.
Anyone with a larger audience, whether through a well-established blog, YouTube channel, or well-respected offline institution, will have a massive advantage over other course developers who appeared out of nowhere. Let us explore the best tools and find out how you can create online courses for free and what tools can be used to create the course.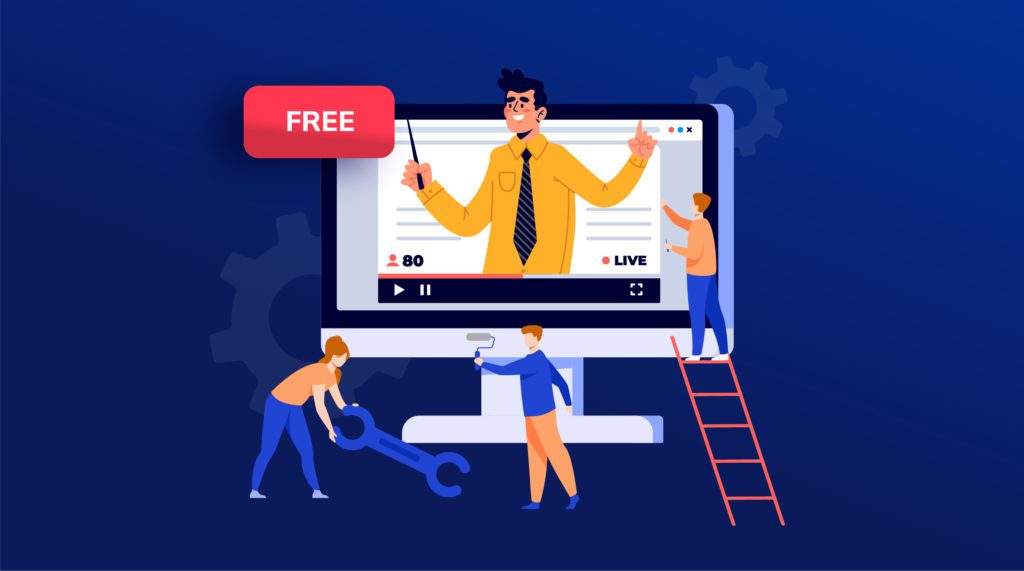 List of tools to create online courses for free
There are many tools to create online courses for free and some of the free tools that can help you create great online course are mentioned below.
FormSwift
Canva
Calendly
VEED or Camtasia
Vimeo
Zoom
Let's go over these tools in depth and see what they have to offer in terms of free online course creation.
1. Calendly: Free online scheduling software

A scheduling tool is necessary to sell online courses. Additionally, Calendly, one of the most well-liked scheduling applications, offers a tempting free plan. You can make use of the functionality to let students schedule one-on-one meetings with you.
You can set the priorities so coaching appointments appear on your calendar.
To make it simple for students to schedule a meeting with you, you may generate a Calendly link and send it through email or embed the Calendly widget on your website.
Calendly and Google Calendar are integrated tools for creating online courses.
2. Zoom: For the best communication experience
There are many communication options with your course participants through Zoom. Manage conferences with video, meetings, and webinars with bells and whistles. Essential services are free to create online courses. You can utilize the chat function to interact with your students while running a live session, share slides as your virtual backdrop, and administer polls.
To establish a distraction-free learning environment, you can also muffle or unmute participants.
As an added benefit, Zoom records your live sessions for you to use as timeless course materials in the future.
The free plan for Zoom is quite generous. Using the free plan, you can hold one-on-one sessions without time restrictions, but you cannot hold group meetings that last more than 40 minutes.
3. VEED: Create engaging videos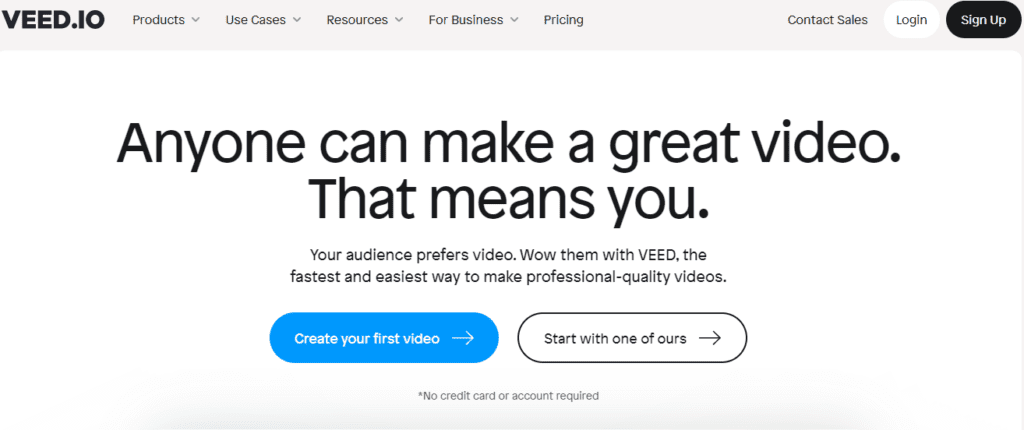 It is a web-based video editing tool which helps individuals or businesses who wish to create and edit videos with ease and without any hassle. VEED provides wide range of editing features like trimming, splicing, adding music and text and applying filters etc.
VEED offers stock videos, images, and audio tracks that can be used in videos to make them look more engaging.
You can access the tool from any device with an internet connection and does not require any downloads or installations.
Make your editing skills even more stronger and creative with VEED!
4. FormSwift: Go paperless with this free tool!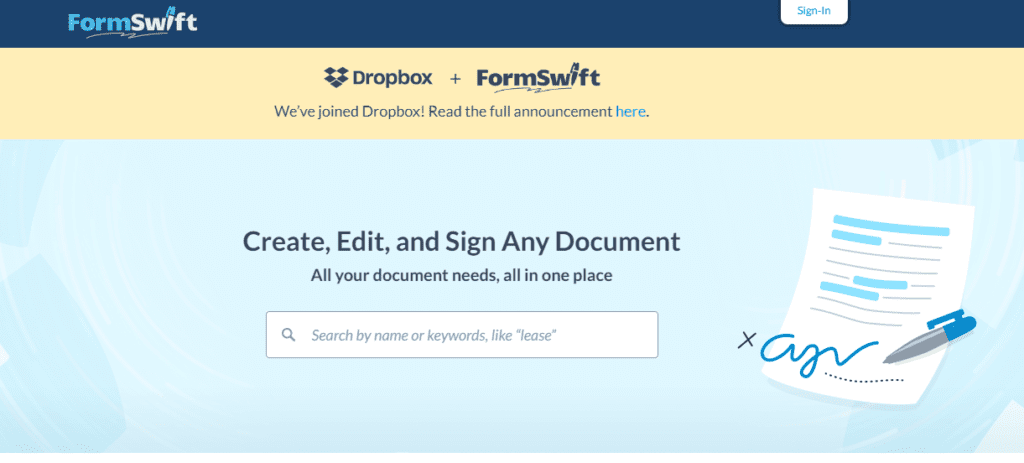 Launching an online course requires lot of paper work and it becomes very difficult to keep track of all the important documents. You may loose some important documents so why not go paperless? To your rescue, FormSwift helps in creating, editing and working together on documents and forms.
You can create websites and course materials that can be easily created and modified.
Use lesson plan templates that may be modified.
You can submit your own papers to be edited with FormSwift's tools or select from a collection of about 500 document templates and forms.
5. Canva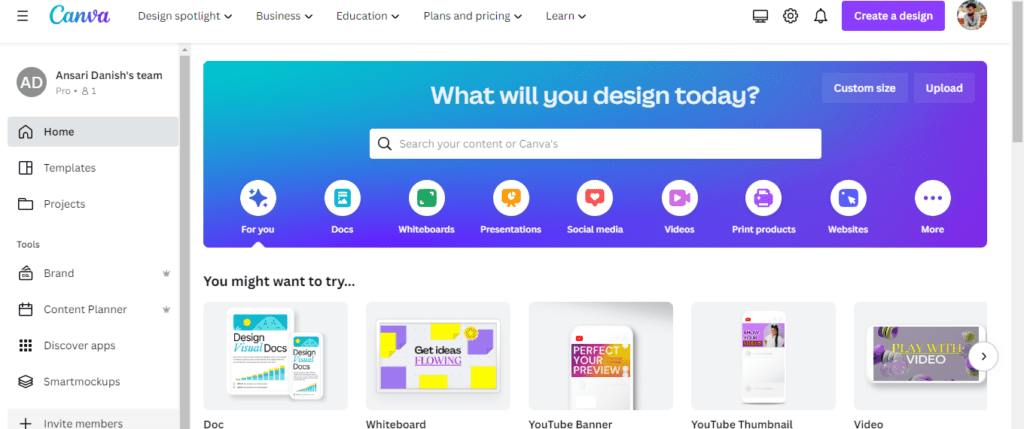 Canva will be one of your most valuable tools to create online courses for free. It will take care of nearly all your design requirements by making it simpler for non-designers to produce high-quality graphics.
You may use Canva to design your course thumbnails and brand logo, for example.
Use it to create diagrams and flowcharts, certificate templates, and visuals for your presentation slides.
Additionally, it provides you with a tonne of workbook and cheatsheet templates that are already produced.
It is helpful for developing extra digital materials for your courses online.
6. Vimeo
Now that you have your professionally filmed and edited videos so you'll need a place to host them. High-definition (HD) videos can be uploaded, hosted, and shared on Vimeo using free and premium alternatives. One of the most valuable video generating tools to create online courses for free is Vimeo. It is an amazing tool used by professionals, teachers, filmmakers, and businesses for sharing and showcasing their videos.
This tool has numerous privacy settings to guarantee that only paid viewers may view your movies.
You can share the link or embed the videos on your website for online course participants to view once you've posted your videos to Vimeo.
Apart from hosting and sharing, Vimeo also provides various tools for video creation, management, and distribution.
Amazing tool to begin with posting your teaching videos and grab maximum attention of students across the globe.
7. Camtasia
Camtasia is a fantastic tool for making videos since it enables you to record and edit them that appear to have been expertly filmed. In addition, PowerPoint presentations can be recorded using this tool. Even though this is a premium service, you may receive a 30-day trial, and recording and uploading to your preferred video hosting provider are fairly straightforward.
Step-by-step guide to create online courses for free
Prior to talking about several tools to create online courses for free, let us first discuss the steps to follow in detail.
Establish the purpose of your project: you need to identify the requirements and expectations from the course to make an effective course.
Know your audience and their requirements: identifying the needs of your audience and then catering them will give you positive results.
Develop material for your course: by using tools to create online courses for free you can create good video lectures and content in your online course. These tools will help you enhance your video quality and attract more students to your online course.
Make your course lessons interesting and attractive: by using various tools to increase engagement in your course and maximize your reach. Creating good quality videos for your course is the most amazing student-centered approach.
Create a course outline: to enroll more students in your course, you must provide important information. Giving necessary details shows the originality and authenticity of your course. Such as, name of your online class and course, modules which will be provided, duration, registration procedure, fees, payment mode etc.
Market your course on social media: you have developed your course, now it's time to market your online courses on different social media platforms such as Instagram, Facebook(Meta), Twitter, YouTube, LinkedIn, Edmodo etc.
Host your online course: by hosting we mean to get a platform just for you and your audience where your audience gets access to all your course materials and latest offers without any chaos. It could be of different types; online course platforms, self hosting, online course marketplaces etc.
The Final Note
Every teacher wants to create courses of their own for their online teaching business and this is one of the best ways to grow your revenue and reach more and more students. In this blog we have discussed about tools to create online courses for free to scale your online coaching business. All the best!
Best Tools To Create Online Courses For Free FAQs
Q1. How to sell online courses for free?
A1. Create good content and identify your audience. It is important to reach out to your target audience by following good marketing strategies. You can also get connected with good platforms which will help you create and sell your online courses, such as Classplus.
Q2. Is making online courses profitable?
A2. Selling online courses is very profitable. It requires consistency and efforts to provide good quality content to your students. If online teachers can crack the code of providing good course content, then online courses will definitely be very profitable.
Q3. How to create online courses for free and sell them?
A3. By following the below mentioned steps, you can make money by selling your courses online:
Offer your courses for free
Adapt good marketing strategies to let audience know about your courses
Optimize your social media
Post quality content
Stay consistent
Use good online tools and techniques to create attractive videos and lectures
Q4. How much money can online courses make?
A4. Course creators can make money according to their experience and knowledge. They can earn on a per hour basis for teaching students or by generating different courses for them. As an online teacher, you can earn up to Rs.100-144 per hour. This value can vary depending on the experience and knowledge you hold.
Q5. What are the benefits of creating online courses?
A5. The benefits of creating online courses are:
Online courses are very convenient
It is very flexible
Teachers and students can manage their time effectively
Students can learn at their own pace
Teachers can schedule their classes according to their time and availability