Are you thinking of setting up a coaching business? You must have always dreamt about leaving your 9-5 job and starting your own business.  Teaching can be a highly rewarding profession as you have the opportunity to make a positive impact on the lives of your students.
It gives you the flexibility of your schedule and it provides opportunities for creativity and innovation, as you develop lesson plans and find new ways to engage and inspire your students.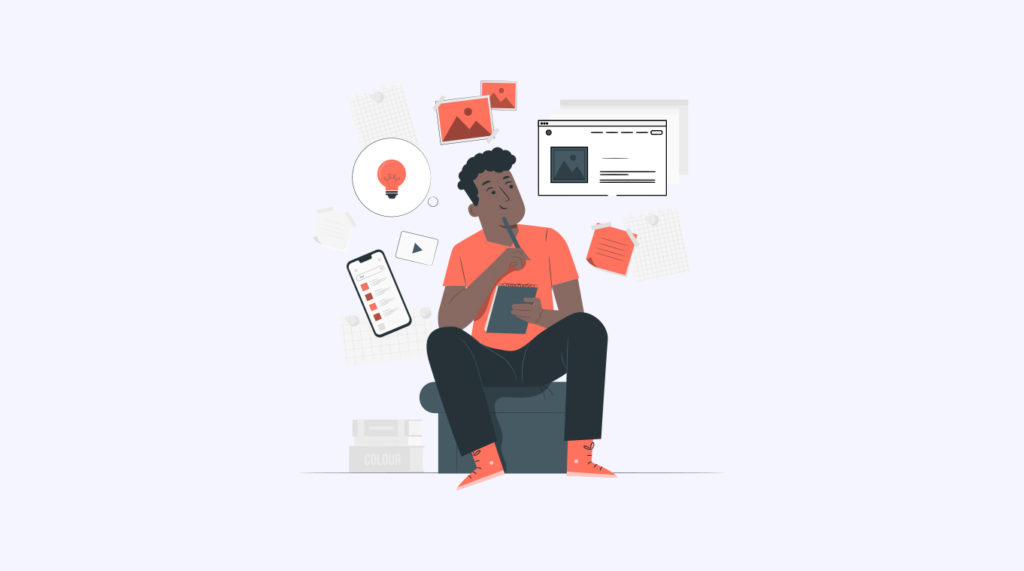 Before we dive into the details about how to set up a coaching business, you should have a good amount of knowledge about it. Here is a list of things to consider before setting up a coaching business.
1. Pick the right coaching niche
We know that hundreds of coaching institutes operate in almost every city. So, to escape from the harsh competition, you should narrow down your topic and come down to a specific niche that other coaching institutes have not covered much.
Identifying a niche will help you increase your expertise and rates, identify potential clients, content marketing and sales messaging, target ads to prospects, and develop coaching programs and packages. Identifying a niche will help you to become the best coaching institute for a particular field.
Some of the best in-demand niches are; life, health, fitness, wellness, business, marketing, career, relationship, etc. 
2. Choosing coaching business names
Your coaching business name should be unique and match your niche and coaching program. Note that the name you choose for your business should be short so that students and potential clients can spell it out quickly. 
Suggested: The 16 Best Classplus App Features For Online Coaching Business
They will easily remember a short name and they can then search for the name on the internet too. The name you will choose should be appropriate for the website URL too, it should tell about who you are and what you do. This will help in resonating more students to your coaching institute.
3. Legally incorporating your coaching business
After deciding on a name for your coaching business, the next thing is to get your coaching business registered under one of the categories of business structures. You will have to submit applications to your state and federal governments based on the structure while setting up a coaching business.
Seek an expert's advice on this matter as your tax liability will depend on your business structure. The most common business structure defined by the small business administration are: –
S-corporation: It is eligible to avoid double taxation.
Partnership: A single business that involves two or more ownerships in which each partner shares profits and losses.
A limited liability company combines the limited features of a corporation and a partnership.
C-corporation: An independent entity that shareholders own is known as a C-corporation. The shareholders are not liable for debts that a business incurs.
Sole proprietorship: The most common business structure in which an individual runs the business. In this structure, you are entitled to all profits, losses, debts, etc. 
4. Coaching pricing and selling proposition
Setting up a coaching business requires a lot of considerations, and one such consideration is course pricing. The best strategy is to set up affordable coaching fees. The fees shouldn't be too high or too low. This will help in attracting more students for your coaching classes.
Please do this by finding out how much price other established coaching institutes charge and then compare them with the newer business of your niche.
Your selling proposition should be unique, so keeping your niche in mind, bring out something new that can provide value to your potential clients. Tell them you will help them from your experience in the field and you went through the same problems.
5. Set up a financial account
You need to ensure that you have opened a separate business banking account for your coaching business. This will help you in separating your funds from business funds. In addition, this will help protect you from liability if someone sues your company.
A business account can be opened with financial institutions such as credit unions, smaller community banks, online banks, and institutional banks. 
6. Understanding your potential expenses
Having a rough idea of how much you will be spending on while setting up a coaching business is necessary. This will help you in taking measures to manage your finances. Consult an accountant to find out which of the expenses can be deducted.
Some of the costs that cannot be deducted are buying an office space, equipment including a computer, printer, and others, insurance, license and permit fee, and contracts with the professionals when you create websites and logos for your business. 
Social media is one of the most important things to consider while setting up a coaching business. It is the best way to market your business and create an audience base. Ensure that your coaching has an overwhelming presence on different platforms like Facebook, Twitter, Instagram, YouTube, and other social media platforms. This will help you in connecting with your potential clients.
The Final Word
The coaching business can be advantageous if you know how to establish and run it successfully. The only thing to be kept in mind while setting up a coaching business is to pick a competitive niche that you have experience with and are interested in. Hope these 5 easy ways will help you to launch and set up your coaching institute.
Moving forward, if you want to make your journey towards setting up an online coaching business easier you can connect with Classplus. Get your own online platform where you can sell your online courses, connect with your students, generate 10X revenue, reach a larger audience base etc. To know more, talk to our growth experts and take a FREE demo now.
Amazing Things To Consider While Setting Up A Coaching Business FAQs 
Q1. What qualifications do I need to become a coach?
A1. There is no formal requirement to become a coach, but it is recommended to have a coaching certification from a reputable organization to gain the trust of the audience. Having experience will also add up to creating credibility.
Q2. How do I set my coaching fees?
A2. Setting your coaching fees is one of the most important things to consider while setting up a coaching business. It depends on several factors, such as your coaching niche, the level of expertise you offer, the market demand, and your target client's budget. 
Q3. How do I make my coaching the best coaching institute?
A3. You need to have a strong online presence, build a brand, network with professionals in your niche, and offer valuable content, provide testimonials from satisfied clients to build trust with prospects.
Q4. Is setting up a coaching business difficult?
A4. Setting up a coaching business requires proper planning and execution. Following the above discussed steps will help you in setting a good coaching institute.