One of the most important and major tasks for teachers is to conduct an analysis of students' performance for which they need to keep a track of student's work and performance. As the digitization of education is happening, it has become easier for teachers to track their students' performance with the help of student tracking systems in the LMS.
Using performance tracking software helps to track students' performance and helps the teacher understand what is better for the students and which strategies can be used to improve student's performance and help them grow and achieve their desired goals.
As with the student tracking system, teachers and students can access the progress, it becomes easy for students and teachers to see if any of the work is pending, and how is the grading going and helps them to understand how their efforts will lead them to their larger goals.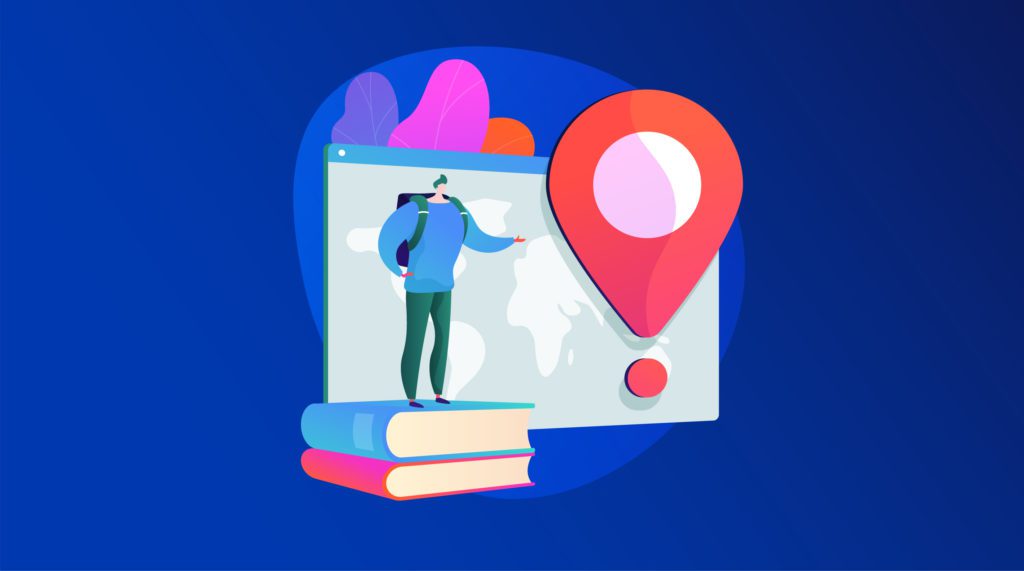 What is a student tracking system?
A student tracking system is a software that manages the work and helps in tracking performance, attendance, behavior, class schedules, and participation in school activities throughout the year. This system helps students and teachers by analyzing their performance and working on the better achievement of the goals and targets.
What are the benefits of using a student tracking system?
There are multiple benefits of using a student tracking system as it helps with a lot of things such as:
1. Better Assessment
It is important for both teachers as well as students to have a better assessment system to clearly assess a student's performance and create the best-personalized learning plans for the students. Student tracking systems can easily track student's progress, and analyze their academics helping them plan their further work and assignments to score higher grades.
With the right assessment at the right time, the educational process of the student runs smoothly and thus helps to complete the syllabus and final reports on time.
2. Better Student Engagement
It is very important for the teacher to keep the class engaged so that the students pay attention to the lesson and learn. Nowadays students are fascinated by technology and incorporating technology with education can be a great way to keep students engaged in the learning process.
Classplus is a great solution for teachers to create engaging learning experiences for their students as teachers can easily conduct live classes, and with many more features.
Fun Learning Can Be Incorporated
Technology makes it easier for teachers to incorporate fun teaching methods into the teaching process. Using fun teaching methods into teaching makes the class fun and engaging. This helps to make students learn faster and pay more attention to the class.
Technology allows teachers to create personalized lesson plans for their students and help them learn at their own pace and the student tracking system helps teachers formulate the best teaching strategies for their students.
Analytics
With the help of a student tracking system, analytics can be studied easily and helps the teacher to know about the strengths and weaknesses of the students and help them accordingly. Apart from this, each student's track record will be maintained to understand their growth and development scale.
Tracking performance of the students is important and along with that analytics helps to understand the learning trends, planning better strategies, and monitoring long term progress.
Easy Communications
Using a student tracking system helps teachers to clearly understand the student's performance and communicate with them about the changes and better ways to strengthen their strong areas and for improvements in the weaker sections.
The easy communication flow between students and teachers is really important to maintain the learning and teaching process working smoothly. Tracking performance gives teachers a better format to help students and communicate about their growth.
Attendance Tracking
The biggest task in the online education system has been taking the attendance of the students and being sure whether they attend the classes or just leave them on. The student tracking system helps the teacher to keep the cameras on during the class as well as tracks students' movement throughout the application.
Classplus has the best solution for teachers for this problem. By creating an app for your own with the customized solution, Classplus empowers educators.
Final Thoughts
Using a student tracking system is a really helpful solution to make sure that your students attend your classes and help them to make the learning process smooth. The use of this tracking helps teachers and students in assessing and tracking performance and work more effectively and efficiently.
Connect better with your students through your online coaching app. Want to know how you can grow as an online tutor? Connect with us and take a free demo with our growth experts now!
The Benefits Of Using Student Tracking System FAQs
Q1. Why is it important to maintain a tracking system for students?
A1. It is important to maintain a tracking system for students in order to monitor their attendance and performance. 
Q2. What is the importance of a tracking system in the learning process?
A2. A tracking system has a lot of importance in the learning process as it helps with insights into students' performances and it makes it easier to plan further teaching strategies. 
Q3. What are the benefits of the Student Tracking System?
A3. The benefits of the student tracking system are easy communication with students, better assessment, easy analytics report of student performance, and proper attendance tracking can be done easily. 
Q4. Does tracking benefit students?
A4. A tracking system does not directly benefit students but it does help them to keep a track of their classes and assignments.