Telegram app is a very helpful and powerful tool for online teachers. You can communicate with your students using this app and give them access to your course material. There are a number of bots available on Telegram that may be used to automate processes like scheduling and reminding students, which is useful for running an online course. In general, Telegram for online teaching can be a useful and effective tool for online education.
Let us discover more about the Telegram app.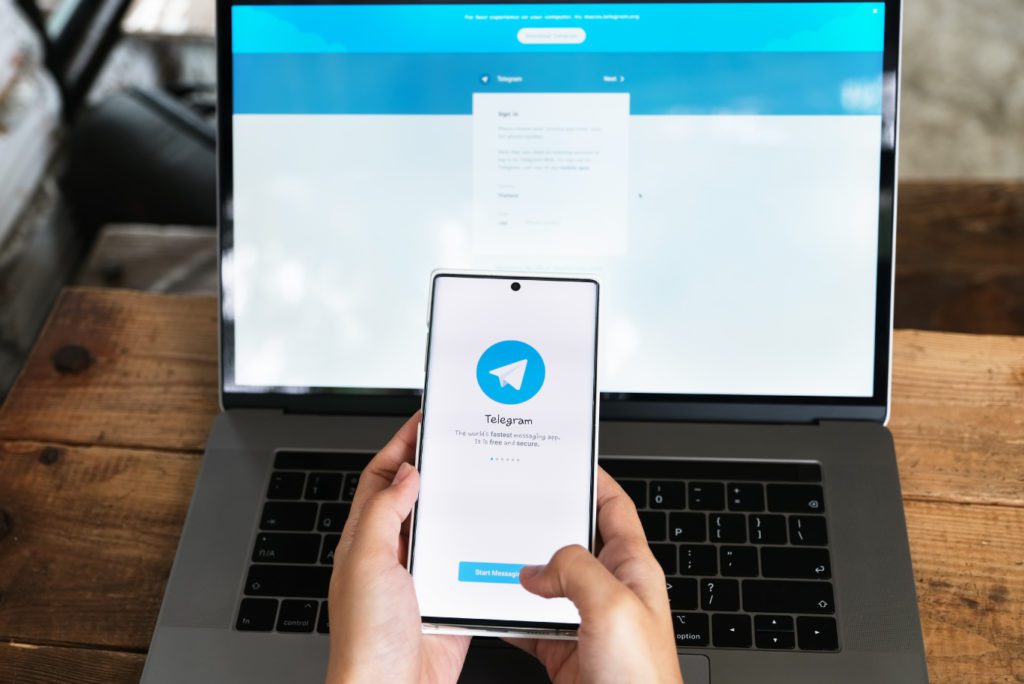 What Is The Telegram App?
The Telegram app is an E-Learning tool for teaching and learning that plays an important role in this area. Telegram messenger is a software that is used for communication and messaging. It also offers many possibilities such as sending media files or sending voice messages or video calls.
Telegram's end-to-end encryption provides a secure environment for teachers and students to exchange sensitive information, ensuring privacy and confidentiality. So, this makes the app the best tool where teachers and students can interact easily.
Different Methods To Use Telegram For Online Teaching
There are several methods to use the Telegram app for online instructions, including:
You can start a group conversation on Telegram for your class and ask your students to join. This may be an effective technique to interact with your course students and provide them with resources and study material.
Use the Telegram app to hold live sessions with your students using Telegram's video and voice calling features. This can be a useful approach to engage in-person conversations and respond to inquiries.
Resources and assignments can be shared. You can use the Telegram app to provide resources and homework to your students. It can be utilized for both receiving and grading assignments.
Telegram messenger offers a number of bots that may be used to automate operations like scheduling and sending reminders. These bots can be used to handle your online course.
Get your own teaching app where connecting and communicating with students is much easier. Grow your online coaching business 10x with your coaching business by reaching out to maximum students across the country. To know more, connect with us and take a demo with our experts now!
Here Are Some Of The Useful Features Offered By The Telegram App
It is free to use
It can be used on various operating systems such as android, iOS, windows, etc.
It can be used on mobile devices as well as on desktops. You can also open it through different web browsers.
It allows you to pin a piece of important information or announcement.
All types of the media files can be sent through different parts of the world.
High encryption system.
Feature of using multiple telegram accounts in a single device with multiple profile pictures.
Group that can incorporate thousands of people.
Modify and delete messages easily.
Many more features such as telegram bots, auto night mode, mute contacts, groups, etc.
The Telegram messenger can be used in online teaching in many ways, some of which are mentioned below:
Telegram App For Communication
Teachers and students can have a smooth communication by using the Telegram messenger app. If there is an announcement to be made, you can easily post a message on your telegram class group. Through the Telegram app, you can easily announce the dates of study, schedules, conferences, and seminars as well as dates for the start and end of lessons with the students.
Send Assignments And Tasks
Telegram for online teaching can be used to easily share assignments and tasks to their students and the student can further share the completed assignment back on Telegram. You can also provide e-content for the topic which has been taught in the class. You can send or receive any type of file as downloading only requires a small space.
Easy Communication With Parents
There are times when the parents want to communicate with the teacher about their child but are not able to contact the teachers and vice-versa. For this purpose, you can have a separate group with the parents of your students where you can constantly post about their achievements and interact with parents.
Post Content On Your Group
You can use a pre-learning technique that triggers and reactivates the schema, i.e., existing knowledge of the student which, therefore, increases the interest and awareness of the student to make them ready for a face-to-face online meeting through the Telegram app. For example, before the lecture starts, you can post something for them to read so that the students can prepare themselves mentally and stay motivated.
Make Groups On Telegram Messenger App
On Telegram, it is possible to make groups for each class, each stage, and each course. You can also communicate with students from different schools, institutes,, coaching etc.
Create Fun Quizzes For Your Students
Another way to use the Telegram for online teaching is, after finishing a topic, you can organize fun quizzes and tests to check the progress of your students. Quizzes and tests can be multiple choice questions as students usually don't prefer long answers.
The Telegram app can also be used for whole-class discussions and PowerPoint presentations. You can also send the audio of the feedback you want to provide to any student or a voice note clarifying the doubt of a student. You can also organize a problem-solving activity. It can also be used for speaking practice, writing practice, pronunciation practice, listening practice, etc.
Final Thoughts
Overall, Telegram has a number of features that can assist you in communicating with and supporting your students, making it a valuable tool for online teaching. Online teaching also requires some good online teaching tools where the daily activities of a classroom can be performed like attendance, announcements, material sharing, etc. The learning process should not be limited to the four walls of a classroom rather it should also be extended outside the classroom.
Interacting through the Telegram app with students is faster and easier compared to other social networking sites. As a teacher, you can use the Telegram for online teaching to serve your teaching materials to your students to achieve the greatest benefits in the educational system.
Different Ways Teachers Can Use Telegram For Online Teaching FAQs
Q.1 How to use Telegram for online teaching to conduct live classes?
A.1 You can use the Telegram app to conduct live classes by creating a group or channel and inviting your students to join. You can then use the voice call or video call feature to hold real-time lectures.
Q.2 Can I share files and documents through the Telegram app?
A.2 Yes, you can share files and documents through Telegram by uploading them to the group or channel. You can also use the document sharing feature to send files up to 2GB in size.
Q.3 How to use Telegram to give assignments to my students?
A.3 You can use the Telegram app to give assignments to your students by creating a group or channel and sharing the assignment details and deadline with them. You can also use the document sharing feature to receive the completed assignments from your students.
Q.4 Is it possible to hold discussions with my students by using the Telegram messenger app?
A.4 Yes, you can use Telegram messenger to hold discussions with your students by creating a group or channel and encouraging them to ask questions and share their thoughts and ideas.
Q.5 Is the Telegram app secure for online teaching?
A.5 Telegram app is a secure messaging app that uses end-to-end encryption to protect the privacy of your conversations. However, it's always a good idea to use a unique and strong password and enable two-factor authentication to further secure your account.