Are you a teacher? Are you looking for best self improvement tips for teachers? The growth and development of an individual depends on the ability to improve themselves and teachers are no different. Working on improving yourself is a continuous process that contributes in developing your teaching abilities too. Teachers who invest in themselves not only contribute towards improving their life but influence the lives of their students.
There are several self improvement tips for teachers which they must practice deliberately to reach their personal goals for work. Let us discuss the best self improvement tips for teachers in detail.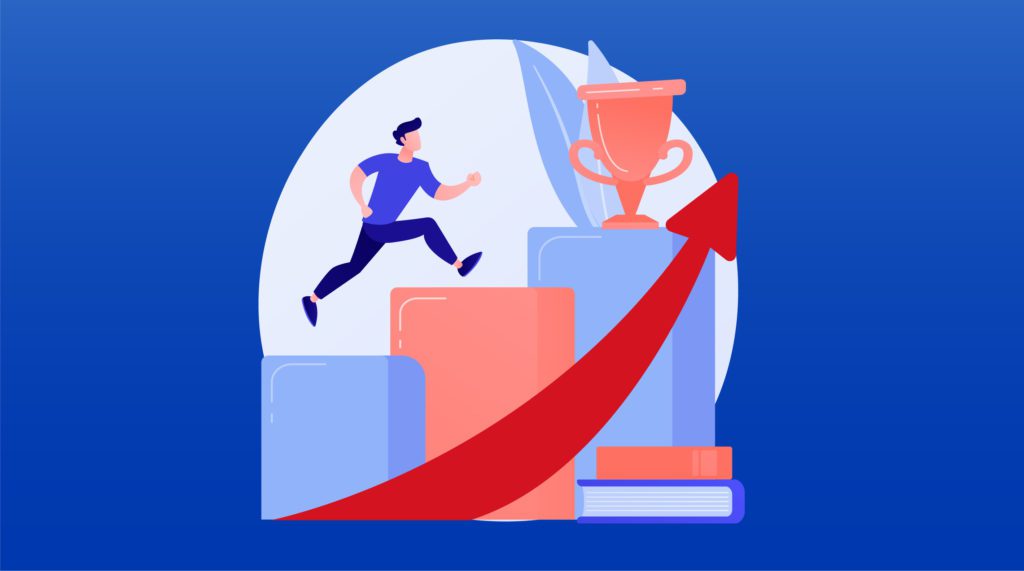 Tips to improve yourself as a teacher
1. Improve your classroom management skills
Classroom management is one of the significant places where teachers can focus on their self improvement daily. If the class is not running well, then the reason might be students are not focused enough. Teachers must deal with attention-seeking behavior, tantrums, and many such things in the class, whether online or offline.
To improve the harm, they need to find alternative ways to improve misbehaving and disruptive students. Few tips for teachers to improve classroom management are mentioned below:
Make sure you acknowledge your students when they are engaged, productive, and learning well in the classroom.
Establish norms and expectations, and then stick to them.
Maintaining some regularity with the tasks assigned each week.
Assigning tasks to your students is easier than ever before on your app. Want to know how? Connect with our growth experts at Classplus to know more! Click to take a FREE demo!
2. Maintain a warm and professional association
There are many ways to understand self improvement tips for teachers. Maintaining a friendly yet professional relationship is highly significant for teachers. Maintaining a professional relationship with students aids in establishing distinct boundaries and reaffirms the teacher's position as an authority figure. This is important to establish a disciplined and safe learning environment for your students.
Furthermore, by concentrating on their academic and personal development rather than making personal connections, teachers can contribute to their student's career building better.
3. Develop strong communication skills
One of the biggest self improvement tips for teachers is improving their communication skills. Communication skill is an art that is necessary for managing a classroom. A teacher must control emotions and actively listen to the students to develop vital communication skills.
In addition, they should be respectful of different cultures between all students and their parents. As mentors, they can give potential tips to the class as well.
4. Take a periodical break from work
Teaching can be challenging and stressful sometimes. It is important to maintain a balance between motivating students and workload pressure. In addition, you need to take care of your physical and mental health; hence, a periodical break from your job is essential.
Teachers get time for extended vacations, but those are the planned ones. Even during the most hectic sessions, one needs a break. Indeed, you can take a small break from your hectic schedule, which should not seriously affect anyone. A short break is necessary to heal yourself when you are tired. It helps to refocus and refresh your mind.
5. Update your technical skills
While working as a teacher, knowing the technical skills for taking online classes is essential. One of the self improvement tips for teachers is to have following skills or certification to stand out of the crowd such as:
Courses certified by Google shows that the teacher has a solid foundation in using Google tools.
Acquiring multiple skill certification makes you aware of all the needed tools and skills to improve your teaching styles and make it more effective.
Apart from this, teachers can take up many different courses such as KLAY teacher training courses by IECED.
Complete 21st century skills for educators by Udemy and many others to uplift their skills
They can also do a jump-start course designed for the teachers for self improvement.
Also read: The Best Tools Required To Ace Online Teaching
6. Record your teaching session
Recording video lectures is essential in educational institutions/sectors. If you have recorded your session, give yourself uninterrupted time to judge yourself by watching it at least a couple of times. Notice the pros and cons of your lecture, and whether you are giving all information clearly, and the tone of your communication. This will help the students understand the concepts quickly.
Recordings are helpful in providing valuable and useful resources for professional development, this is because teachers can learn from their style of teaching and the approach they have for giving instructions to the students.
7. Appropriate dress for the teachers
You must be questioning why dressing appropriately is necessary for self improvement for teachers? Teachers should strive to improve their self-image by dressing appropriately because it can significantly affect their sense of self-worth and how others view them, such as students, coworkers, and parents.
An important self improvement tips for teachers is dressing according to the rules followed by the school. It is essential to dress up well because teaching is a profession, and teachers are role models for students.
8. Network with other teachers
It is important for teachers to connect with their colleagues or other teachers. Teachers can join professional development groups of teachers and connect through different teachers and improve their teaching styles. Connecting to different teachers helps to get better feedback, ideas, and teaching advice. Networking with teachers helps to improve teaching practice, gain resources, and build relations with different educators.
To Wrap Up
Teaching is a continuous rigorous duty, and one should make it as enjoyable and easy as possible. In this case, suggestions for teachers' improvement from students are also essential. The above mentioned self improvement tips for teachers will help you in the longer run if implemented correctly.
Online teaching needs a much more enthusiastic nature than the teacher to complete the course productively. To take a load off the teacher, Classplus has brought an excellent online platform that gives flexibility and freedom. Online teaching and long-term goals for teachers are now accessible and customizable through the Classplus application. Get your own app and get access to all the advanced features.
The 8 Best Self Improvement Tips for Teachers FAQs
Q1. What areas need improvement as a teacher?
A1. Some areas that need self-improvement for teachers are interpersonal skills, problem-solving, flexibility, and people management. 
Q2. What are areas of growth for teachers?
A2. Areas of growth for teachers are in the line of building relationships and creating positive classroom environments and professional learning. 
Q3. What should teachers do to improve?
A3. There are many self improvement tips for teachers that can help teachers become better such as by taking risks, taking small steps towards change, trying blended learning, and many other things. 
Q4. What is the most important role of a teacher?
A4. The most important role of a teacher is to coach and mentor students. This is one of the major roles of a teacher and thus self-improvement is very important for teachers to successfully fulfill their roles. 
Q5. How can teachers identify their weak areas for self-improvement?
A5. Teachers can identify their weak areas by taking anonymous feedback from their students and colleagues. They can also conduct group discussions with students and know what the students like and dislike in their teaching style.