Learning how to create engaging content at this point is crucial for current learners and professionals who need to navigate through the layers of competing ideas to find one that is enjoyable or most relevant. This is where research tools come in handy. Research tools to create engaging content are important to identify the interests of your students or audience and keep them engaged throughout the lesson.
Students of all ages are bombarded with a plethora of information, often overwhelming them and leaving them lost on what to do next. In addition, the pressure of producing good content can be overwhelming and make a topic hard to comprehend. Let us understand how these research tools to create engaging content can help teachers ace their online teaching experience.
List of Top Research Tools To Create Engaging Content
BuzzSumo : Content marketing platform
BuzzSumo is a very good content analysis tool that provides insights on popular content and social media activity. It helps in creating engaging content by providing a wide variety of features for the users. It can help teachers in variety of ways, such as
Teachers can create content for their classroom with relevant information provided by BuzzSumo.
Teachers can keep themselves up-to-date on the latest developments and trends in their field by tracking specific keywords, authors, and domains.
With the help of BuzzSumo, you can identify social media content related to your subject area and start a class discussion or activity on it.
Create and share high-quality information, interact with others in your industry, and monitor the results of your efforts on social media to develop your own brand as an educator.
Survey Monkey : Create the best surveys for your students

A very popular online survey platform, SurveyMonkey, enables users to create and distribute surveys, as well as analyze results. Teachers can easily create surveys for their students and collect their responses with ease.
A wide range of features is provided by this research tool including custom branding, skip logic, and data export
Can be used by businesses, academic institutions, and organizations to gather insights and opinions
Both free and paid plans are available.
The surveys created using this tool can be kept anonymous thereby ensuring authenticity and genuine responses.
Teachers can create surveys to assess the performance and understanding of their students.
These research tools to create engaging content can be used to gather information on any topic related to education or student point of view.
Desmos : Make math classes more fun!

One of the most powerful research tools to create engaging content for mathematical concepts to make learning and teaching experience more fun. Desmos is free for teachers and they can create fun activities using a wide range of collections with the help of these research tools to create engaging content.
Offers an advanced graphing calculator.
Users can manipulate mathematical concepts.
Offers a range of activities, exercises and concepts for math topics.
Helps to easily calculate mean, mode or median.
Google Scholar : Simple research across broad database

Using Google Scholar as a research tool to create engaging content can be very helpful for teachers. They can research on a topic of their students interest. This software is linked with more than ten million academic journal articles and links to students' research papers from thousands of universities.
Helps teachers in choosing their topic of choice.
A very trusted tool to find relevant information regarding any topic or assignment
Search for articles written in specific language.
This tool supports advanced search features, such as author name, article title, and publication name.
Users can save and organize their search results using folders and labels.
Instagrok : Create interactive concept maps

This is a very unique search engine which helps in customizing and sharing interactive concept maps.
Teachers can keep track of student activity and research.
You can use the direct URL of your InstaGrok, and share it via email, or post it to a website or even create a QR code for your students to get access to it.
It provides a web-based interface that uses a combination of text, images, videos, and interactive visualizations.
Common Craft : Explain complex ideas quickly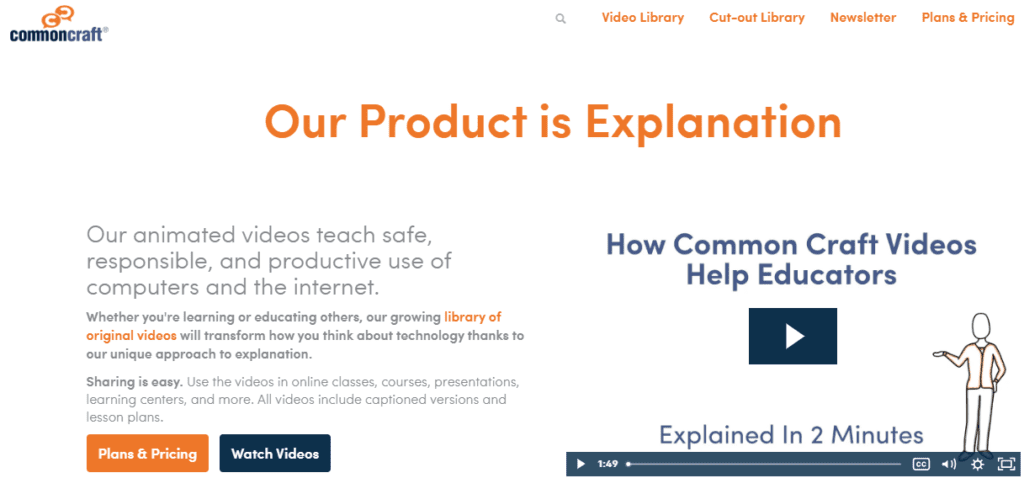 This research tool is specially for creating videos such as simple, animated or complex videos. Their videos are popular for their use of paper cutouts and basic animation techniques, which help to break down complex concepts into simpler pieces.
Common Craft provides free videos to help make complex topics easier to understand.
Offering step-by-step guides on various topics in technology, business, and math.
It also offers classroom teachers tips to help students better understand the topics they are learning.
Using this tool one can create more engaging content and keep students interested in learning.
EnglishCentral
EnglishCentral offers free English language tutorials and resources on a wide range of topics, all geared toward helping people improve their skills in the English language. Research tools are always helpful in understanding how well the tool can perform and how it can benefit correctly.
EnglishCentral also offers a variety of other tools for teachers, such as writing tips, reading suggestions, and more.
This can be useful when trying to figure out how best to approach a lesson or topic.
All teachers, whether new or experienced, will be able to find something that can help them develop their methods for teaching a topic.
Create engaging content for your English lessons with wide range of topics available.
Dictionary.com : Online course for definitions and words origin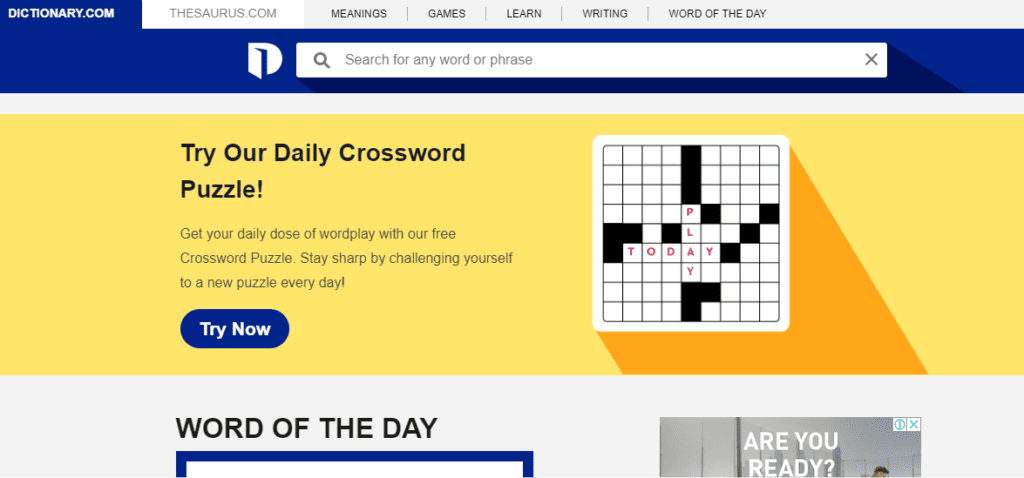 Dictionary.com provides free online access to various dictionaries, reference materials, and more. It is a research tool to create engaging content by providing teachers with a look into the meaning of common phrases, words, and acronyms they may run across in their studies and make their study material more engaging for the students and keep them engaged in learning.
You get access to clear and concise definitions
Provides pronunciation guides
Guides you to use words in context
Expand your vocabulary with wide range of synonyms, antonyms and related words
Final Thoughts
By learning how to use research tools to create engaging content using some of these tools, students can also learn to better see potential and avoid potential pitfalls while developing their ideas.
If you are passionate about teaching and wish to expand your online coaching business, then Classplus is here to help. Get your own app and reach out to a larger number of students across the country. To know more, connect with us and talk to our experts now!
The Best 9 Research Tools to Create Engaging Content FAQs
Q1. How can we make educational content engaging?
A1. It is important to make educational content engaging for students so that they stay interested in studying. The best way to do so is by keeping the content simple, interactive, and in flow.
Q2. What are examples of engaging content?
A2. The best examples of engaging content are interactive quizzes, interactive emails, Webinars, surveys, polls, etc.
Q3. What is the most engaging form of content?
A3. The most engaging form of content is video content, which is widely used and is used by students to grasp knowledge.
Q4. What is a content strategy in teaching?
A4. The best content strategy for teaching is to plan and process the content to make sure your communication goals and know that your content is accurate, knowledgeable, sustainable, and effective.
Q5. What are the five sources of learning content?
A5. The five sources of learning content are textbooks, software, reading materials, video, and recordings.