With the changing trends, people are interested in earning more profits. Creating content is easier in this competitive digital world, but making a profit from it requires some effort. There are plenty of online creators nowadays who are interested in producing different content. You have to think something out of the box to be successful. You need some interesting + new ideas for online classes.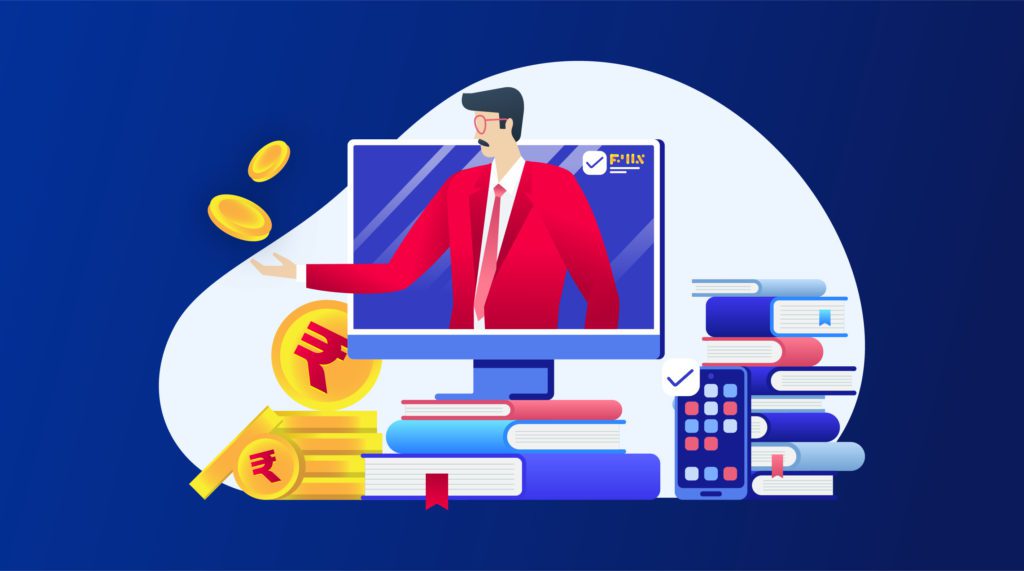 Choosing The Topic
Teaching online differs a lot from traditional teaching. You can create content out of your passion, interest, etc., and make a profit from it. The most important thing to consider before having correct ideas for online classes is choosing the best topic for your online course that has a great impact.
You are going to create a course that is going to be viewed by a huge number of people. They have to find it impressive if you expect a huge profit from it. The question is how to find a topic that suits you the best?
Here Is A Checklist To Choose The Best-Ever Topic For Your Online Classes
Make sure you have deep knowledge about the topic you are choosing.
Choose a particular subject that you can teach in your online classes.
If you are certified in something, you can make use of that knowledge to create content.
You have to choose something you would love to teach and are interested in creating a course about that.
If you are passionate about a field or a topic, you can choose that topic for the content.
You should analyze how your course would benefit the people who watch it.
Make sure you are creating a course that fulfills the needs of your audience.
List Of Best Ideas For Profitable Online Classes In 2023
There are a variety of ideas for online classes that exist, and one can choose to create content for online learning. Choosing the right one that is suitable to learn in 2023 is going to help you in earning profit. Here are some of the best ideas for online classes that are desirable to learn in 2023.
1. Professional and Technical Courses
One of the best ideas for online classes is taking professional and technical courses. These courses are much needed nowadays as everyone is looking forward to landing their dream job in this competitive world. Professionals who want to upskill themselves would also be greatly benefitted from these online courses.
Technology is tremendously growing these days, and most of us aim to learn the latest technologies like data science, artificial intelligence, machine learning, and more. These fields hold the greatest opportunities, and people would be more likely to enroll if you create courses in such topics.
Create your professional and technical course now and sell it through your app. Connect with Classplus to know more about how to grow as an online educator and increase your income 10x. Take a free demo with our experts now!
2. Health and Fitness
Though there are many things to consider, our health is one of the essential things to take care of. People who try to improve their health and lack awareness on how to implement it will appreciate an online course on that.
Most people aim to maintain a proper diet, lose weight, remain fit, exercise, meditate, etc. They might not have a proper idea of starting it. Your course can help them to start a new healthy habit which can make a tremendous improvement in their health.
There are lots of people who desire to maintain fitness but struggle to spare time and go to the gym. You can help them by creating online courses on fitness by encouraging them to exercise within their homes.
3. Business and Entrepreneurship Courses
Entrepreneurs are rapidly emerging nowadays. Businesses are seeing enormous development these days. At the same time, it is important for a person to learn thoroughly before starting a business, or sometimes a person who is already doing a successful business also needs to learn how to improve their business in this digital world.
There are a lot of topics related to business that you can use for creating a course. If you are a person who knows about business or studied business or management, you can make a huge profit by creating an online course on it.
You can focus on topics such as the digital transformation of business, entrepreneurship, brand awareness, project management, business ethics, etc. If you are someone who knows how to survive best in today's market, your course can definitely help out many people who struggle to become successful.
4. Finance and Investment
Investing money requires much more concentration rather than making money itself. People who want to invest money wisely would always look for a proper course on investments. The investments are much more extended, like cryptocurrency, bitcoins, etc. As technology evolves, people would love to learn about new investing methods to make a profit.
People of young age nowadays are interested in stock markets, mutual funds, Forex, etc. If you are a person who has already experienced investing in these sources, you can create a course to guide people on how to make safe investments.
5. Art Courses
The world is never less with artistic people, but all need some guidance always needed, especially at the beginning stage. Suppose you are an artist and want to help others and teach them. The idea of art classes can be very helpful for students as learners or as a hobby. Some of the courses that you can teach in your art classes are Digital Art for Beginners, Sewing Fundamentals for 2023, Watercolor Painting Basics, Figure Drawing: Beginner to Advanced, Advanced Animation Fundamentals, Craft Courses for Beginners, and many more.
6. Marketing Courses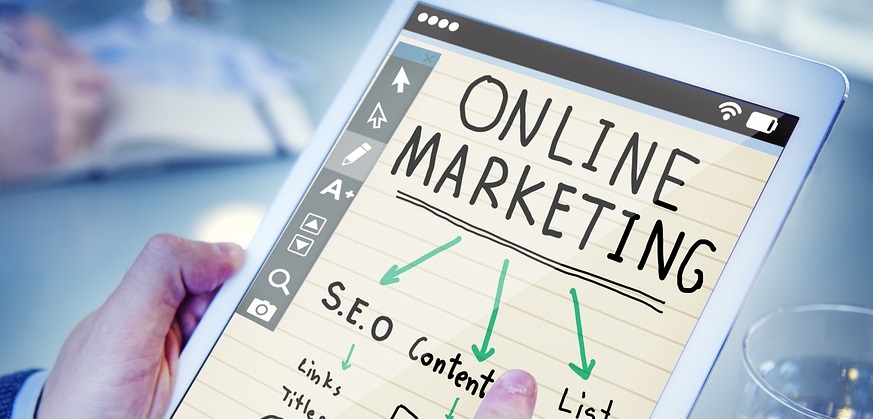 An idea for online classes in marketing can be a very profitable choice because marketing in itself is a very vast field and is needed in almost everything. Anything you make is needed to be marketed properly. Marketing has many parts, such as performance marketing, content marketing, email marketing, etc. The classes that can be taken under marketing are SEO practices, Digital marketing Boot camp, Facebook Ads, Email marketing, Media Outreach, etc.
7. Personal Development Courses
In this dynamic world, personal development is really very important. The idea of online classes for the personal development of the person is a great idea because nowadays, people are more focused on developing their life and adapting to new healthy lifestyles. People are adopting lifestyles with more confidence, leadership skills, being productive, utilizing time more efficiently, etc. Some classes that can be taken for personal development are time management classes, building confidence, and many more.
8. Language Courses
Traveling the world and exploring new cultures and languages is what most people like to do nowadays. Learning multiple languages is not just a hobby but also helps in multiple things, such as someone can become a translator, and many multinational companies also require people with knowledge of multiple languages. Such classes can be very beneficial for students. Classes that can be conducted under language courses are to learn spoken English: Beginners to Advance, French lessons, learn German in 30 days or less, and many more.
9. Blockchain and Crypto
After the launch of bitcoin, there has been an immense rise in cryptocurrency. People are investing in crypto and, along with this, started blockchain technology. If you are an expert on crypto investments and blockchain technology, it can be very profitable for you to create online classes on this and teach people to invest in bitcoin correctly and blockchain technology. You can create classes like the basics of investing in Bitcoin, Things to check before investing in cryptocurrency, How to buy and sell bitcoin, etc.
10. Data Science and Analytics
Other profitable classes that you can conduct online are teaching Data Science and Analytics. All companies nowadays need data analysts to find and understand multiple types of data. These are very in-demand courses and thus can lead to profitable online classes. In this, you can conduct classes like Data statistics, Implementation of data analysis into business, Customer data analysis, etc.
11. Photography and Videography
One of the best ideas for online classes is to start a photography course and videography course. Nowadays, everyone wants to post high-quality and good pictures, and videos on their social media handles and people are adapting photography and videography more as professionals and not just as a hobby. Classes, where you can take basics of camera, Frames and settings for photography, Camera angles and shots, and many other courses, can be created.
12. Cyber Security
With the growing digital world, the threat to privacy and leakage of valuable data has also increased. With this, there is a need for cyber security. Among the rest of the trending courses, this is also one of them. There has been a growth in cyber threats and cyber-attacks. If you have knowledge about cyber security, you can create classes and teach people the basics of cyber security, and you can tell people about how they can protect their personal information.
13. Professional Skills
Apart from academics, professional skills are much in demand with everything else. Professional skills are needed in every field of work, and developing such skills is important and needs guidance to excel. There is an idea of many types of online classes that can be conducted in this, such as leadership skills, communication skill classes, basic technical skills needed, etc.
14. Graphic Designing
There is a huge demand for graphic designers in the business world. All promotions being done today are to be upgraded with high graphics and attractive visuals. Graphic designing can be taught online with the help of various tools such as Photoshop, Canva, after effects, etc. Classes that can be conducted such as basics of designing, different styles of designing, etc.
The Final Word

These are some of the ideas for online classes that are essentially helpful for people in 2023. Choosing a topic among them for creating an online course would help you attain a huge profit. Right before choosing a topic, make sure you are well aware of that topic, experienced in that, know how to teach it to your audience, whether your audience would love it, and whether it will be useful for them.
If you are confident about the above points, you can create your online course on one of the topics mentioned above, which will be profitable for you. If you are still confused and wish to know more about getting your app, then connect with Classplus.
The 14 Best Profitable Ideas For Online Classes For Teachers FAQs
Q1. What are the high-demand courses to create right now?
A1. The high-demand courses that are in the market right now are fitness, finance, technology, business, etc.
Q2. What are the best online course ideas?
A2. Some of the best online courses to teach and help people are money-making, fashion styling, content writing, personal development, etc.
Q3. What online courses sell best?
A3. Online courses that sell best are stock market trading, finance course, skill development, blockchain, cryptocurrency, etc.
Q4. Which online courses have the maximum earning potential?
A4. The online courses with the maximum earning potential are ethical hacking, graphic designing, SEO practice, PPC practice, etc.
Q5. Which is the most profitable course? 
A5. The most profitable course is a health course for people with allergies, nutrition planning, meal planning, strength training, etc.