The education system of India has changed a lot, teachers and students at all levels, from those in preschool to those in high school, find the task difficult. Senior school teachers often spend a significant amount of time marking a large volume of papers and assignments. The modern educational system is more dynamic than ever due to the fact that there are so many problems faced by teachers in the classroom in the education world.
Teaching is constantly changing due to new developments in technology and the creation of novel pedagogical strategies. For the class teachers, a lot of work goes into obtaining and preparing the materials and props, in addition to creating compelling digital lesson plans.
They are also putting in extra effort to develop concepts and plans for their online classes. We have discussed major problems faced by teachers in the classroom along with the solutions to overcome these problems.
List of problems teachers face in classroom along with solutions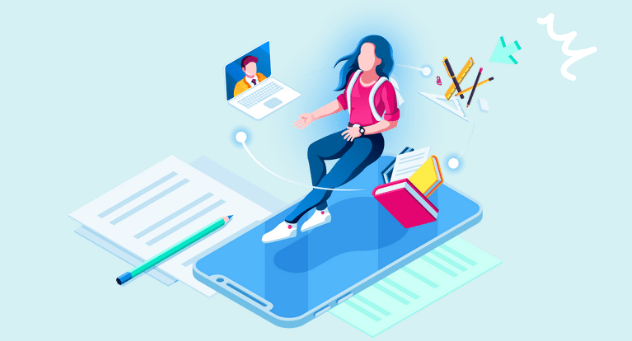 Technology is changing everyday and so is the impact of it on the education sector. As a teacher it is one of the biggest problems faced by teachers in the classroom. These days computers or laptops can be used to teach every topic and this form of learning keeps students engaged as well.
However, a lot of teachers in India lack IT training and are hesitant to employ ICT in the classroom. Their lack of knowledge or resistance to using technology creates a barrier during the hiring process.
The hottest trend in the education sector right now is the utilization of the Internet and social media platforms. Indian educators must therefore overcome their apprehensions about technology and educate themselves psychologically to accept it as a friend.
Overcome all the technology related issues with Classplus. Get your own online teaching app where you can easily connect with your students and master the art of technology. To know more, connect with our growth experts and take a FREE demo now!
Solution:
As technology is so important in the education system now, and it is a major problem teachers face, so they can start learning it now. It is never too late to learn and resolve any problem. They can start incorporating technology into their teaching styles and thus learn it along the way.
2. Multitasking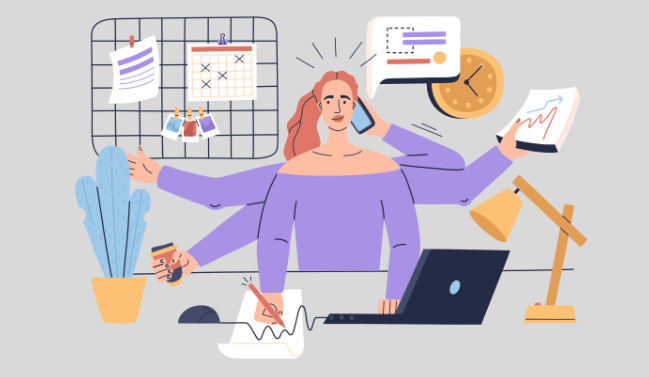 Multitasking is one of the major problems faced by teachers in the classroom. Schools are implementing new trending activities these days and looking for multitasking teachers. The teachers are not only trained in teaching but also in dancing, singing, drawing, playing, etc.
You will need to provide answers to a number of questions. In most schools, instructors are expected to be multi-talented. Multitasking is a huge demand in today's society. The degree to which a teacher can aid in a child's overall development is crucial.
In reality teachers in India frequently pay more attention to their subject expertise than to this and fail to put much emphasis on it. Teachers in Indian schools are expected to support students in a variety of extracurricular activities, including drama, debate, dance, music, art and craft, and more.
If you are not well-rounded yourself, you cannot assist pupils in becoming well-rounded individuals. It is another of the problems faced by teachers in the classroom.
Solution:
As a teacher it is important to multitask, not only with extracurricular activities but also in academics.This is one of many problems faced by teachers in the classroom. Teachers need to handle a lot of responsibilities apart from just teaching their students.
For this teachers can create a high-priority and low-priority list like to-do list. And then use a calendar to manage the tasks accordingly. Reducing the distractions and delegating the tasks can be helpful.
3. Teaching methodology
One of the other problems faced by teachers in the classroom If we compare our old days of teaching, the majority of teachers in India are unaware of the new methods of teaching. They still firmly think that students should be allowed to copy notes off the board.
From the moment they walk into class until the bell rings, this is happening. What a huge breath of relief for the youngsters this bell was!
The days when all teachers were required to do in the classroom was "Chalk and Board" are long gone. Teachers need to know new and innovative teaching strategies and methods to help students.
Solution:
Teachers should be ready to teach students with engaging methods. It holds the class's attention completely. Take your lesson occasionally to the field with the students. Be innovative and imaginative.
Instead of pressuring them to absorb information, act as a facilitator for their learning. Demonstrate how you have encouraged student curiosity, risk-taking, and investigation.
3. Classroom management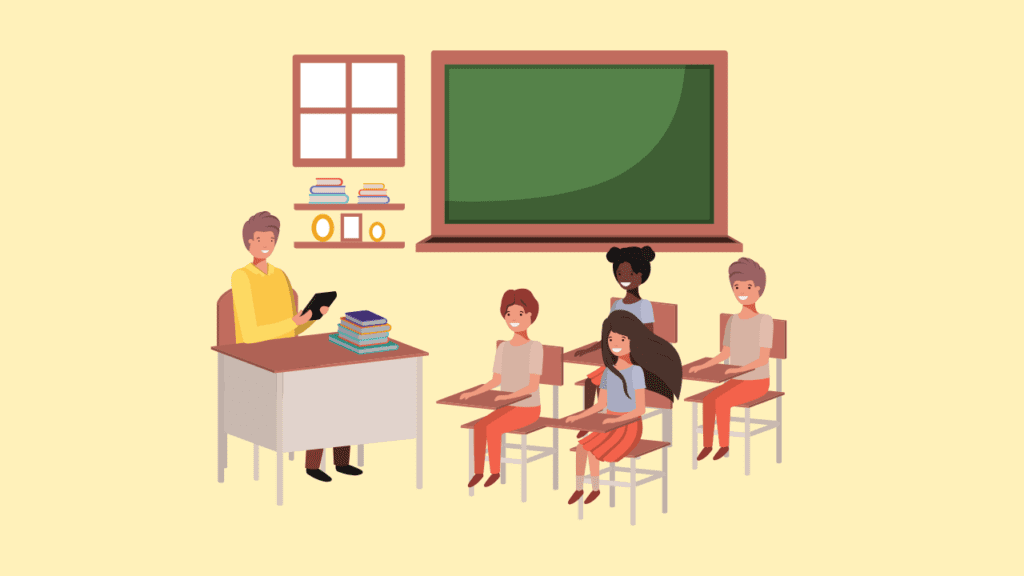 Suggested: The Best Classroom Management Strategies In Online Learning
Managing the class is not an easy job; it takes energy and mind to read the students. Students of present India are more moody and direct. The students' thoughts move directly from their minds to their vocal cords without stopping at any mental filters.
For them, it's similar to breathing; it takes conscious effort not to do it, and they can only maintain that effort for a short time at most.
Of course, not every student will be affected by this, but overall, it affects classroom peace. The teacher faces so many challenges while continuing such types of classes.
Solution:
Managing a classroom is not easy but it can be done by some simple solutions. Teachers should set clear expectations in front of the students and encourage positive reinforcement. It will be helpful to build good teacher-student relationships.
Teachers can also use different teaching strategies to engage students in the learning process. This solution can solve the problems teachers face in the teaching profession.
4. Time Management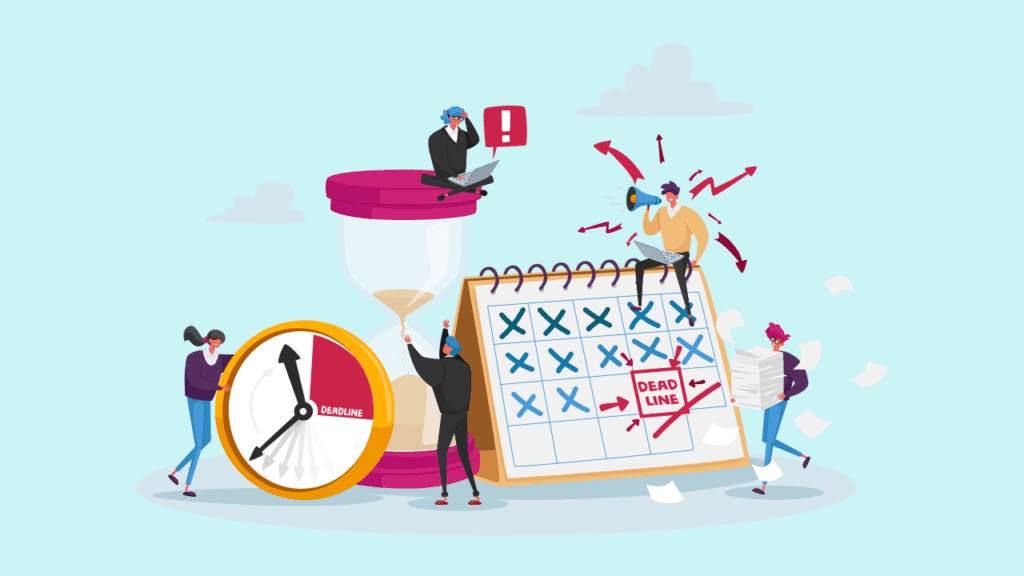 Time management is one of the biggest problems for teachers. Due to busy schedules teachers are unable to get time for themselves or some tasks result in getting delayed.
Time is a very important factor in everything and as an individual teacher has to handle a lot of responsibilities such as teaching, grading, preparing exams and administrative tasks. Time management is one of the major problems faced by teachers in the classroom.
Solution:
The only solution that can help teachers manage their time more effectively is by creating a to-do list based on the priority of the work as high priority tasks, low priority tasks, delegate tasks, and not important tasks.
Also read: Time Management Tips For Online Mentors
This will help to create time for teachers' personal space without the worry of missing deadlines.
The Final Word
In the classroom, there are many problems faced by teachers in the classroom, including student behavior, low student engagement, limited resources, time limits, unique student requirements, and high-stakes testing pressure.
These difficulties can have an influence on educational quality and cause stress for instructors, reducing their overall job satisfaction and performance. Teachers can think of various options to deal with present students.
If you have the zeal to become a successful teacher, you have to update yourself with the new teaching methods. To address these issues, teachers, administrators, and policymakers must work together to provide a friendly and conducive learning environment for both instructors and children.
5 Major Problems Faced by Teachers in the Classroom FAQs
Q1. What are the problems teachers face today?
A1. Teachers face a lot of challenges, and some of them are balancing the different needs of their students, living up to schools expectations, and helping parents and students to fulfill their goals
Q2. What were the problems faced by teachers in the classroom during the pandemic?
A2. During the pandemic, teachers faced a lot of challenges, such as a lack of opportunities, planning, implementation, network and Internet connectivity, evaluation of students' progress, etc.
Q3. What are the common classroom problems teachers face?
A3. The common classroom problems are large class sizes, lack of administrative support, low funds for classroom supplies, etc.
Q4. What are the biggest problems faced by teachers in the classroom and education industry?
A4. The biggest problem in education today is that it is divided over social status. Children don't have fair access to education, and there is a huge difference between the education being provided. 
Q5. What causes the problem in education?
A5. The causes of a problem in education are a lack of qualified teachers, inadequate teaching materials, and poor sanitation.