Teachers have the power to transform lives and raise students who are educated, honorable, and who are also capable of growing personally. We know that a good educator is in high demand, but in order to be successful, there are important skills for teachers that should be mastered. For lesson planning, instructing students, collaborating with administrators, and communicating with parents, a variety of professional skills of a teacher are needed.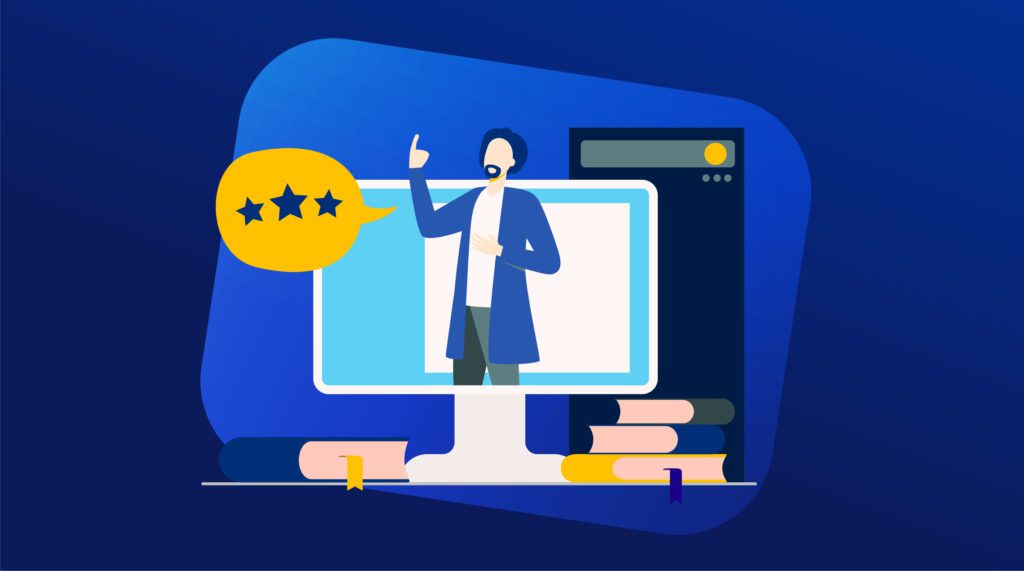 Teachers use their expertise to establish a favorable learning environment that supports their students' growth. For a teacher's personal growth, effective teaching skills must be established.
Why do teachers need effective teaching skills?
A variety of administrative tasks may also be performed by educators as part of their job duties. They are frequently given the responsibility of facilitating effective communication between the school and its pupils, between the school and parents, and occasionally even between students and parents. So, they will need a mix of important skills for teachers to complete these tasks in an academic setting.
Let us discover these effective teaching skills for teachers and know how they can develop these skills.
Here are some must have professional skills of a teacher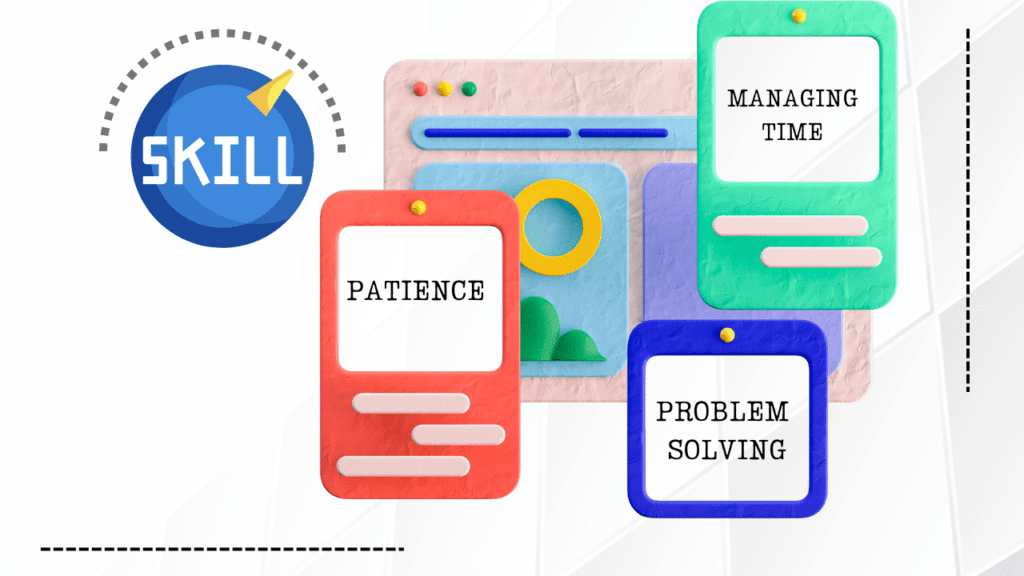 1. Critical thinking skills
This is one of the most important skills for teachers and those who possess strong critical thinking ability can balance working within the institution's objectives and standards by taking into account the needs of their students.
As a primary and secondary school teacher, they must be conscious of parents' expectations for behavior management and education, as well as maintaining a safe and nurturing environment in the classroom.
How to develop
Practicing self-awareness on a daily basis will help you develop critical thinking.
To better understand your thought process, be aware of your biases, preferences, strengths, and weaknesses.
Before making decisions or acting, you should try to evaluate situations factually.
2. Communication skills
Effective communication with students is an important skill for teachers. An ideal teacher should be skilled in written, oral, and physical communication. To effectively communicate with your students, you must be clear about their expectations and the content of their lessons, as well as how they will be taught.
Students will likely be more engaged in the class when they stand up straight in the classroom, smile frequently, and make eye contact with their students.
How to develop
Reading and writing on a daily basis can help you improve your communication skills.
By paying attention to your posture and mannerisms, you can also increase the impact of your physical communication.
Improve your communication with your students through your own coaching app. Conduct one to one sessions, live classes, marathon classes etc. all on your own app. Want to know how to get started? Connect with us and take a FREE demo with our growth experts now!
3. Patience
In the teaching skills list, patience is one of the most important skills for teachers. You should be aware that the students in their classrooms will have a range of intellectual abilities, learning styles, and cultural backgrounds.
Devoted students will probably participate more actively in class discussions and be more relaxed, while many students will also pose other difficulties, such as conflicts and disruptions. In these circumstances, you should be able to remain calm.
How to develop
People naturally possess the character trait of patience. However, you can increase your patience by consciously recognizing your risk factors for impulsive behavior.
4. Leadership skills
When we talk about the skills of a good teacher, leadership quality tops the list. You must try to develop your leadership abilities both inside and outside the classroom. You might take on extra responsibilities like managing a student club like chess, quizzing, or drama to demonstrate your strong leadership abilities.
Strong leaders among educators have a higher chance of moving up to more senior positions, such as principals.
How to develop
You can offer to take on duties outside of your regular work to demonstrate your leadership skills.
By occasionally stepping outside of your comfort zone, you can develop your abilities and skills.
5. Organizational skills
You must be able to effectively manage your study materials and students' homework to be effective. All the necessary equipment, including books and technology, should be placed in a well-organized classroom so that students are not distracted. A good organizational skill contributes towards the professional skills of a teacher.
How to develop
As you get ready for a lesson, then it's time to practice organization. Maintaining binders and folders for various students, where you can store all of their reading materials, homework, and progress reports is a good practice.
Also, make a calendar and schedule how you will complete the tasks on your to-do list each day.
6. Time management skills
Educators require evenings and weekends to prepare lessons, grade papers, and occasionally buy supplies for the classroom. You must master effective time management techniques if you want to maintain a positive work-life balance.
Setting aside specific times of the day for relaxation, exercise, or other personal activities is one strategy. Time management is one of the most important skills for teachers.
How to develop
Make a schedule for your tasks and strictly follow it.
Optimize your work processes over time to find more personal time after work.
Set deadlines and prioritize tasks.
More importantly, handle each segment of complex tasks separately by breaking them up into smaller chunks.
7. Problem solving
One of the most important skills for teachers and most used skills by teachers is problem-solving. It can always be termed as a conflict resolution. Teachers always face issues of conflicts between students, and they have to become the problem solvers for their students.
There are two other things that are important for teachers to know before becoming a problem solver, i.e., to have patience and not be biased.
How to develop
To develop the skill of problem-solving, one needs to first understand the proximate cause of the conflict and then hear both sides of the story
This skill can be developed with the help of playing different games with students.
To Wrap Up
Being an educator is an honorable profession that gives you a chance to influence the future generation by regularly interacting with young kids. The duties of a teacher are extremely demanding as they require a variety of effective teaching skills to be completed. The above mentioned skills are the most important skills for teachers. Knowing what qualities and skills make a good teacher can help you prepare for this profession.
If you are passionate about teaching and wish to grow as an online teacher, then Classplus is here to help you. Classplus is an educational technology company that helps educators. You can get all the benefits of new technologies while you are committed to your work on your own coaching app. So, do not wait and connect with us now and be updated with the technology.
Important Skills For Teachers To Master FAQs
Q1. Which are the most important skills for teachers?
A1. The skills of a good teacher include good communication, leadership quality, problem solving, patience etc. 
Q2. What are the five skills of teaching?
A2. The five skills of teaching that are important to ace in online teaching are time management, effective communication, project management, problem-solving, and, most importantly, patience.
Q3. What are core skills in education?
A3. The core skills in education are critical thinking and problem-solving, collaboration, leadership, personal growth, and digital literacy.
Q4. How can a teacher master skills?
A4. In order to master anything requires regular practice and effort. So, if teachers need to master a skill, they must apply all skills as required in their daily practices, and they will master them with time.