While technological innovations are growing day by day, the use of the internet is also increasing, and the online tutoring business is growing faster than ever. Teachers and students are more comfortable teaching and learning online and accomplishing their potential from home. Of course, starting online tutoring jobs and doing a business is not easy.
Online tutoring is a great way to build a career in the educational field and work from home, and it creates an opportunity for a teacher to share knowledge and expertise with students from around the globe. If you think remote work is an ideal career for you, then online tutoring is the perfect solution for you.
Let's start with the basics of how to become an online tutor.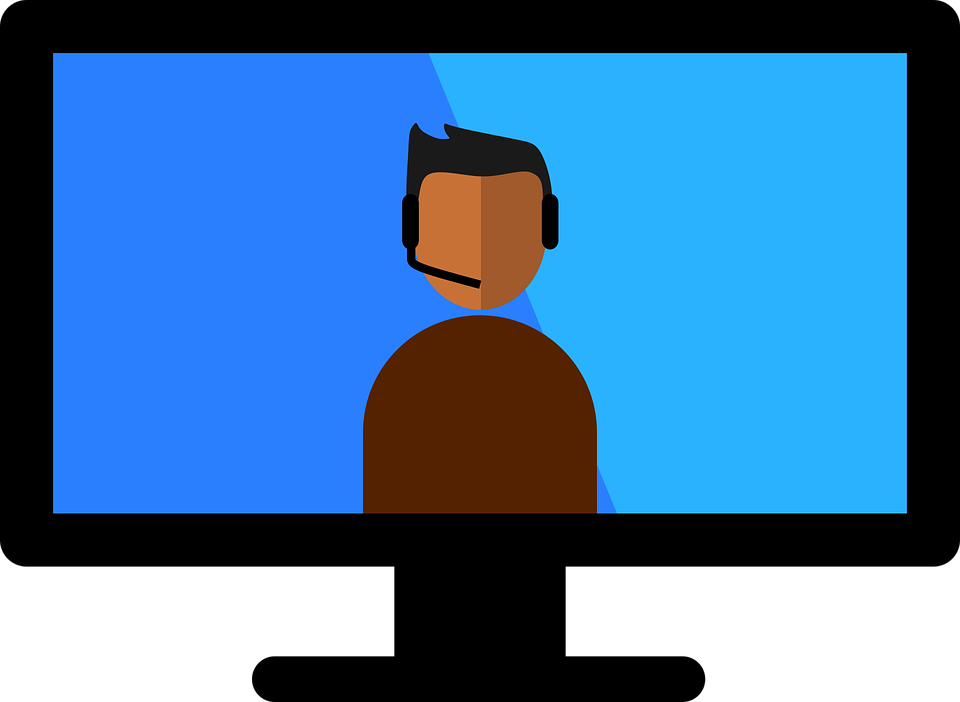 What is the Concept of an Online Tutor?
Before knowing how to become an online tutor, let's know its concept. Online tutors or e-tutors are people who specialize in individual subjects and course matters. Online teaching should be something to learn as it is different from the traditional teaching process. They help learners in various stages from kindergarten to college as well as continuing education and career.
Online tutoring varies from one teacher to another and from one organization to another. There are various ways how online tutoring works:
A standard video chat with an online process of instruction of taking Class between students and teachers
A virtual classroom where teachers come with carefully worked out programs and lessons in the form of pdf or word documents and use virtual whiteboards to understand lessons
Screen sharing is done to share a document for all and teach the lesson.
Skills Required for Becoming an Online Tutor
Soft skills are essential for all teachers, whether you are teaching from ages or new to the profession. Experience is always helpful in learning new skills, and starting your teaching career online will be fun if you have some offline experience. And if you plan to become an online tutor, those skills need to be more polished and technologically sound. However, you can become an online tutor without a degree, but you should have basic knowledge about teaching. Here are some essential skills for teachers to follow during their online classes.
If you wish to become an online tutor and reach out to maximum number of students across the country then Classplus can help you achieve this goal. Classplus is the best platform which helps you set up your online coaching. The app provided to you by Classplus can manage and solve your online class-related issues with technical and expert help.
Positive Communication
Teachers need patience and excellent communication skills while dealing with students and parents in the online teaching process. Adapting advanced communication skills like talking over online classes through the internet requires good listening skills and a tremendously communicative style. As online communication is different from traditional classroom communication, you will need to adjust and develop this technique to suit the virtual environment you are dealing with.
Suggested – Tips for Teachers To Improve Communication Skills
Engage Students' Focus
If you are an elementary school online tutor, you must know how to create an engaging online course, as engaging students virtually is vital. Asking students to complete tasks in the Class and learning about your student's interests will help. It is more challenging than a traditional classroom, but skilled educators know how to engage students.
Time Management
Online tutoring needs teachers who can manage time effectively and productively in their profession. The ability to plan lessons and the contents in the simplest form within the time is essential. Scheduling the calendar according to urgency is necessary while using the time effectively.
Suggested – Importance Of Time Management In Teacher's Life
Facilitating Virtual Learning Environment
In a traditional classroom, a teacher can easily engage a student's focus, but in online mode, it needs more precise observation to create a stimulating environment that will help students to focus and receive an authentic learning experience. The focus can depend on the age of the students, and if the students are little children, they will have limited attention spans. The use of different technological resources can create a more invigorating learning environment.
Paying Attention to Feedback
If you are an online tutor, receiving feedback from the students and parents is essential. You have to know what problems they are facing and the challenges they are dealing with to give the ultimate solution. Feedback can be formal by talking over an online mode of communication or more organized by using online reviews and questionnaires.
How is becoming an online tutor beneficial for teachers?
Online tutoring is not new now, especially after the pandemic, yet some teachers and organizations face dilemmas in accepting the process. Some schools and tutors have received it positively and think it is futuristic and a positive approach.
Here we will discuss some advantages of becoming an online tutor:
Cost-Effectiveness
The cost of learning is reduced through online classes for the teachers, and there is no expenditure for the classrooms or traveling to school. However, it can be variable, but generally, it's considered more cost-effective than in-person tutoring. Money-saving is a vital point for online tutoring as a teacher can take back-to-back classes from home without any expense of transport.
Flexible Use of Innovative Technologies
Using new technologies for online classes is mandatory, and one can't rely solely on video chat to function in a classroom. As online learning has gone through a significant advancement in the last few years, tutors must work with new technologies daily. Teachers learn to use videos, games, whiteboards, and animations in their content to use in the classes. Through sharing screens, students and teachers can show and check the academic materials.
Comfortable and Accessible
You can quickly adapt to online teaching with intelligent devices and internet service. It is a comfortable and convenient way to teach from your location or home, and it is a time-saving approach as you can take classes from home according to your schedule. Online teaching is helpful for teachers as there is no expense of traveling anywhere.
Knowledge of Several Modern Tools
Not only do the students learn from the teacher, but teachers also learn from the new generation. They learn about the latest technologies and how to use them for online classes. Different technical knowledge and modern tools help tutors be more confident in online courses.
Customizable Lesson Plans
Teachers can tailor their lessons for online classes for individual students' needs and necessities. The benefit of the customization is that a teacher can get instant results of tests or quizzes along with feedback from students and parents.
Platforms that Help to Become an Online Tutor
After making decisions about the subject and pattern of our classes, you will need to find a reliable and suitable online tutoring website. To start an online coaching class, you can
Pay for an online platform which can be an existing tutorial website.
Create your website
The students and parents can choose from several educated online tutoring services.
Tutor.com
As a tutor, if you are sincere about your teaching and want your students to excel in their knowledge with your help, then Tutor.com is an excellent place to start. It is an organization that provides an equivalent possibility to teach for five to twenty-nine hours per week, and it also allows flexibility to choose available hours and teach during unscheduled and free time.

Cambly
Cambly is a platform where a teacher can share his knowledge and teach study lessons through one-on-one video conferences. Tutors can help students to learn, help in doing their homework and chat casually. While opening an account in Cambly, you must provide a greeting video and a three to five minutes demo video. The videos should contain highlights of your teaching process and style.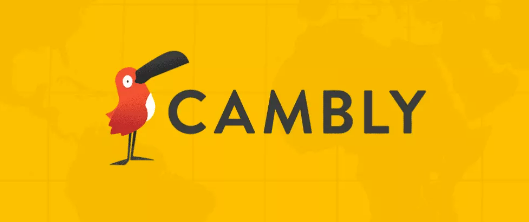 Preply
Preply is a venue where you can teach hundreds of subjects from school to university, and they can be common subjects or any specific language, art, or other hobbies. There is also freedom of teaching place and hour according to a fixed schedule or minimum time commitment. It helps to maintain the work-life balance easily.
eTutor
The website eTutor provides tutorial services for elementary, middle, and high school learners tutors. It focuses on the coursework for at least one hour per week through real-time software.

Wyzant
You can use Wyzant as a tutor to make your knowledge sharing easy and successful. It lets you improve your teaching skill and empower your students. Wyzant helps you to schedule your time and date according to your choice and sync with your calendar. You can teach more than three hundred subjects along with reading and writing.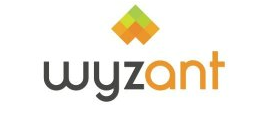 Strive Academics
Strive Academic helps you to use your teaching skills through one-to-one or group classes with a maximum student strength of fifteen. You will need a minimum score to become a tutor on this website. You should be passionate about education and have interpersonal and communication skills, and you will also need a background and selection check to use this platform.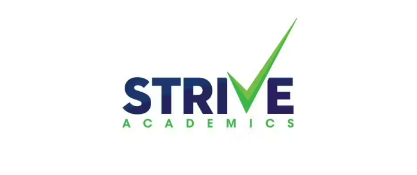 Smarthinking.com
Smarthingking.com provides tutorial services for college students and advanced learners. You can use live whiteboards and directly connect yourself with the students, and it is an organized platform where educational utilization is done at a more advanced level.

Learn To Be
Learn To Be is a beautiful platform that encourages your dream to become someone who loves to volunteer and provide academic knowledge to under-resourced communities. By working with Learn To Be, you can bring societal changes by educating underserved children.
Google Classroom
Google Classroom is one of the most popular learning management systems, which gives easy access to create lessons, distribute assignments, grade students' papers, and provide feedback. It is a free application that helps students and tutors to communicate and collaborate within the virtual classroom.
Final Thoughts

Have you ever thought about how to become a math tutor? Or how to become an online tutor? Online tutoring has more perks with its various benefits, like teaching from home and saving time, energy, and money. It has changed the way of learning and receiving knowledge from a broader perspective, and it delivers additional skill building cost-effectively and more conveniently than traditional institutions. 

Classplus is the best platform for starting your coaching class. Classplus app can manage and solve your online class-related issues with technical and expert help. It provides structured programs and a daily, weekly, and monthly schedule map to achieve the goal on time. With proper instructions and 24×7 consultations, students and teachers stay connected in a better way. You can get your app and enjoy the holistic development of your students.
How to become an online tutor FAQS
Q1. Who are online tutors?
Ans 1: Online tours are the teachers with the same qualifications and experience as traditional teachers. They must have all the basic certifications needed to be a teacher and know about using online teaching techniques in real time. 
Q2. Am I qualified to become an online tutor?
Ans 2: Along with all the certifications, you must have 
-Strong oral and written communication skills
-Strong English language skills to communicate with global students 
-Available time to teach according to schedule
Q3. How do I understand if I have the proper teaching ability to become an online tutor?
Ans 3: As a tutor, you should have proper degrees and experience with valid certification in your subject area. 
Q4. Do I have to teach for specific hours?
Ans 4: Timings for online classes depend on the platform you are choosing, the company, and many other factors such as the environment of the Class, schedule, and many more. The service can be available for specific hours or flexible timing for the teacher. You can create your schedule and see which platform helps you fit in that time. 
Q5. What are the technical necessities to become an online tutor?
Ans 5: As a tutor, you must have the following essential technological equipment and knowledge:
-Smart device and speedy internet connection
-Basic understanding of joining online classes and making offline recorded videos. 
-One or more internet connections to switch in between poor or no internet so that the class must go on smoothly
Q6. How do I get the payment for online tutoring?
Ans 6: The payment system for free platforms mostly depends on personal options. If it is a paid platform, then the website itself takes responsibility for making your payment gateway.