When looking for the best portable speaker, it is important to consider the voice amplifier. The best voice amplifier for teachers will provide clear sound at all volume levels. It is also important to consider the voice speaker. The best voice amplifier for teachers can provide clear and concise speech even in noisy environments.
Many different types of voice amplifiers for teachers are available on the market, but finding the best voice amplifier for teachers can be a challenge. With so many different options, it's important to know what features to look for in a voice amplifier. In this article we'll talk about the best voice amplifier for teachers available in India.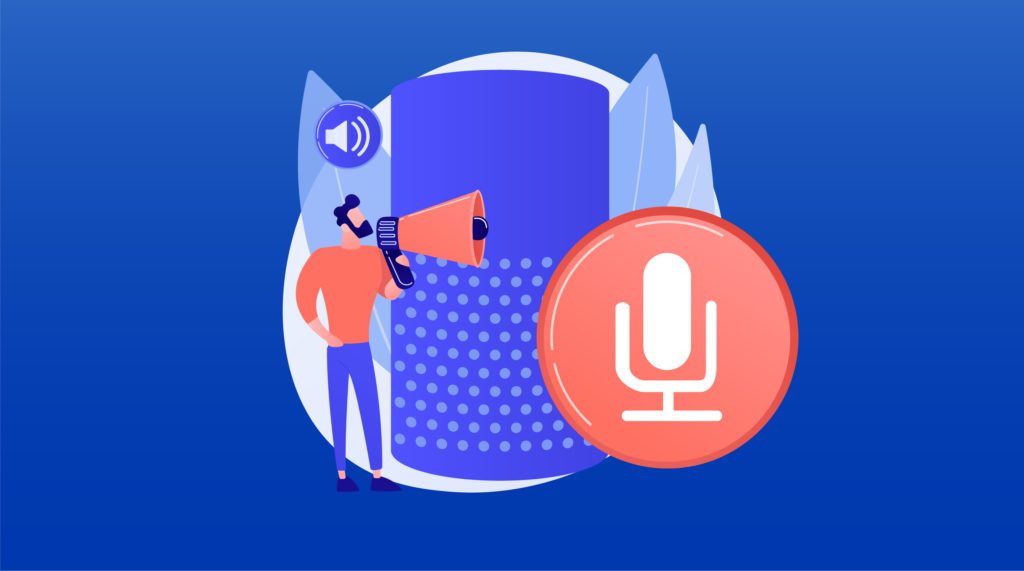 List of top 10 best voice amplifier for classroom for teachers
1. W WinBridge Portable PA System
This portable personal audio system is one of the best voice amplifiers for teachers which is equipped with a U5 handheld Bluetooth microphone and a U8 wireless headset microphone, rather than the standard Wedge S92 transmitter with a boom mic.
The main speaker unit has a sturdy, well-made feel and handy buttons for controlling the device. The wireless microphone can be quickly converted into a headphone if you prefer.
Pros
This speaker produces a nice clear crisp sound that may be easily audible to a group of 50 – 150 people.
The wireless voice amplifier for teachers has a great design and works well.
The actual PA system is well built.
Cons
The accessory items are on the cheap side.
Build quality could be improved though for the headset and the microphone could be better.
Ratings: 8.3/10
2. Zoweetek Voice Amplifier
This voice amplifier for teachers is designed to be portable and easy to carry. It can reach up to 1000 square feet without distortion, so it's loud and clear enough for indoor or outdoor settings. It is the best voice amplifier for classroom setting or a large auditorium.
Also, it is very compact and lightweight, so it can be clipped to your belt or pocket and placed out of the way when teaching. It's also small enough to fit in your bag or backpack if you prefer to travel light.
Pros
It has 3.5 mm AUX audio input and a microphone port that may be used as a wireless speaker
Has a built-in rechargeable lithium battery of 1800mAh for 12 hours of usage
You can charge it using any standard USB cable, which will take about four hours to fully charge.
Cons
It has a cheap built quality
The media player can only run MP3 files
Headset is not wireless
Rating: 4.5/5
3. Bose Soundlink Color II
SoundLink Color Bluetooth Speaker II delivers full-range sound anywhere you go. It's versatile and durable, making it perfect for your next outdoor adventure. It's made to last with an easy-to-touch silicone body. And it's super simple to connect devices—just a button tap. You can even use Google Assistant to play music directly through the speaker if you have an Android phone.
Pros
The SoundLink is great for delivering lectures or playing movies in class for teachers looking to add audio to their lessons.
It's compatible with any Bluetooth-enabled device, including smartphones, tablets, laptops, smart watches, fitness trackers, and more making it the best voice amplifier for teachers.
Comes with multipoint connectivity
Cons
Battery life is not good
It has no mounting solution
Ratings: 7.6/10
4. Gigaphone G100S Portable Voice Amplifier
The Gigahone G100S Voice Amplifier has a 30-watt output, is loud, waterproof, and is great for indoor and outdoor use. The sound is crystal clear since it does not pick up ambient noise and its body is lightweight and features a special design that protects it from shock, dust, and falls.
Pros
Its patented circuit design eliminates distorted voices, making it ideal for large classroom
Inexpensive product
Volume can be easily adjusted
Comes with a neck strap to wear over your head
Cons
It lacks an AUx input, therefore it's not ideal for playing audio.
Not a good choice for larger gatherings due to low sound quality
Ratings: 4.2/5
5. ION Audio Block Rocker Plus
The BlockRocker Plus is a portable Bluetooth speaker designed to be taken anywhere. It is on eof the best portable voice amplifier for teachers. It has a built-in rechargeable battery that lasts up to 50 hours of continuous playtime. You can easily charge the speaker via its USB port. If you want to listen to music while charging, you can plug in your phone or tablet through the 3.5mm jack.
It is not ideal for long trips because it is bulky, but if you need a speaker that can go everywhere, this is a perfect choice.
Pros
Powered by a wireless battery
Has bluetooth track controls
The speaker is great for classes, if you want to hear something loud and clear.
Cons
It has heavy weight
When overused, audio clipping is experienced
Speaker lasts roughly for 5 hours
Ratings: 4.5/5
6. Maono Rechargeable Portable Mini Personal Speaker
This is one of the best voice amplifier for teachers if you are looking for something which is lightweight. This amplifier can cover a distance of 1000 square feet. Lastly, it has a wonderful rose-gold tint and is lightweight and portable. A cardioid noise-canceling microphone is ideal for a music teacher or a noisy environment.
Pros
Very good build quality and highly durable
Has noise canceling nature
Has 1500 mAH rechargeable lithium battery that can power the gadget for up to 10 hours and is already packed inside.
Cons
You can't use it for large rooms, sound is not adequate
Ratings: 8/10
7. Croove Voice Amplifier
Counted as one of the best portable voice amplifier for teachers, this voice amplifier provides 4300 square feet of coverage. It is a perfect choice for auditoriums and big halls. It can last up to 8 hours when fully charged. This microphone is small in size and has a portable design which makes it very convenient to carry.
Pros
It has a comfortable mic headset
Can work up to 10 hours on one recharge
Has a very compact portable design
Cons
The design and body are low quality
Belt attachment is loose and can break
Ratings: 4.5/5
Also read: What Is The Flexibility And Convenience Of An Online Classroom?
8. FERBUEE Voice Amplifier
This voice amplifier for teachers is very convenient to use. Very lightweight and high-quality product. It has a handy voice control system so teachers can adjust the sound according to their requirements. It can also be used for other purposes, such as watching movies, making video calls, listening to music, etc.
Pros
It has a high quality body design
High powered audio with amazing sound quality
Comes with a USB charging cable and an aux cable
Ratings: 4.3/5
9. Anker Soundcore
The best voice amplifier for teachers for outdoor or indoor teaching and for those who want to go hands free. This is a medium sized wireless voice amplifier. You can use your phone as an input device.
A very portable speaker to use during a presentation, this is the best device for both voice and video when you are teaching a huge classroom.
Pros
Offers stellar battery life
The design is so comfortable
Very affordable
Cons
It has a large charging case
Noise cancellation is not offered
Bluetooth support is not advanced
Ratings: 4.5/5
10. Shidu Voice Amplifier
This Shidu Mini amplifier is a small device that is loud enough to be used in a room with 100 people. It has an 1800 mAh battery with 8 to 12 hours of use. The Shidu mini amplifier is bendable, and its design makes it lightweight and flexible.
Additionally, it performs a passable job of blocking out background noise. This is a good choice for voice amplifiers for teachers primarily used indoors.
Pros
Truly wireless bluetooth
You can drape it around your neck or waist or fasten it to your pocket, making it portable.
Even though it is small in form, it makes a loud sound.
Cons
The body is plastic built
Ratings: 9.9/10
Final Thoughts
The best voice amplifier for teachers helps maintain their energy levels throughout the day. Most teachers will find a simple voice amplifier more effective than a larger, more expensive unit. These are some of the best voice amplifier for teachers which are easy to use and budget friendly as well. On the basis of your needs and requirements, you can choose one of the voice amplifiers to use in your online classroom.
If you have a passion for teaching and want to expand your online coaching business then Classplus is here to help you. Get your own personalized app and reach out to a larger number of students across the country. To know more, connect with us and talk to our experts now!
Top 10 Voice Amplifier For Teachers In India FAQs
Q1. Should teachers use voice amplifiers?
A1. The best voice amplifier for teachers allows all students to hear what their professors say, unlike when some students try to listen while others are chatting over them. It helps in making the interaction between teachers and students more clear. 
Q2. Which are the best voice amplifiers for teachers?
A2. There are many best amplifier for teachers to use such as:
– Bose Soundlink Color II
– ION Audio Block Rocker Plus
– Croove Voice Amplifier
– FERBUEE Voice Amplifier
– Anker Soundcore
Q3. How much does a voice amplifier cost?
A3. The signal is fed into a tiny loudspeaker inserted within your ear canal by a transistor-based amplifier, which enhances the signal numerous times so that you hear an amplified version of the original sounds (the output). 
Q4. Is a voice amplifier useful for teachers?
A4. It is less exhausting as you don't need to shout instructions all day long, but you'll also be in a better mood and have more energy for your final classes of the day.