Are you looking for the best screen recording software for teachers? If yes, then you've come to the right place. Every day, teachers spend hours teaching students. They record lectures, lessons, presentations, tutorials, etc., and they want to save time and effort. That's why they need the best screen recording software.
Screen recording software helps teachers create high-quality recordings from their computers or mobile devices. These programs allow them to capture video and audio without having to deal with complicated settings.
Here is a list of the best screen recording software for teachers who are embracing technology to make sure children continue to receive a high-quality education.
| Best Free Screen Recording Software | Best Paid Screen Recording Software |
| --- | --- |
| TinyTake | iSpring Suite |
| Free Cam | Screencast-O-Matic |
| Zoom | Camtasia |
| Free Screen Video Recorder | FlashBack |
| Loom | Filmora Scrn |
| ShareX | My Screen Recorder Pro |
| Debut | Movavi Screen Recorder |
| CamStudio | |
| OBS Studio | |
| Ezvid | |
Free Screen Recording Software For Teachers
Whether you've paid for countless software after using trial versions that didn't live up to expectations or you're looking to save some money by not buying any software, there are plenty of freeware best screen recording software for teachers that can do the job with satisfactory results without emptying your wallet.
We've compiled the ten free best screen recording software for teachers in 2022 that successfully competes with the top-paid best screen recording software for teachers.
1. TinyTake
OS: Windows and Mac
TinyTake by MogoApps is a screen recording software for teachers. It allows you to record images and videos from your screen, add comments, then share them with others within seconds. TinyTake comes with a cloud-based gallery where all your captured pictures and videos are stored.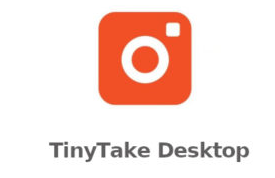 Features
Make a screencast of your computer (up to 120 minutes)
Make a video with your webcam
Screenshot a section, a window, or the complete display
Take a picture with your webcam
Open, comment on, and distribute an existing image
Save it locally or copy it to the clipboard
Keep video and screenshots in the cloud
Send a link to the video and screenshot that were saved
Zooming in and out
Assigning unique shortcuts to keys
Pros
Sharing files in bulk
Available public URL for sharing
Online file viewer integrated with images, videos, and documents
The ability to design unique shortcut keys
Mobile devices are compatible with the video player
Cons
Video recording in the free edition is limited to five minutes.
Only MP4 video files can be saved as video files
2. Free Cam
OS: Windows
Free Cam is a simple free screen recording software for teachers with an integrated video editor. Easy-to-use interface allows you to record both the whole screen and a selected region of the screen. Save recordings in various formats (including MP4) and share them via social networks.
Features
Content Management Data Import/Export
YouTube uploading, audio and video editing, screen capture, and image editing
Video Control
Pros
No time restrictions, advertisements, or watermark
Voiceovers and computer sounds are recorded
Superior resolution
Users can submit videos directly to YouTube or save them as WMV.
Removes unnecessary video fragments quickly
Eliminates ambiance
A variety of audio effects
Cons
Only saves videos to WMV
No webcam recording
3. Zoom
OS: Linux, OS X, Windows
Zoom is a video conferencing program that records screen and audio, as well as chatting. It is a free screen recording software for teachers. It allows you to have a visual and audio meeting face-to-face with your students. Adjust the video and audio settings as needed before the session begins.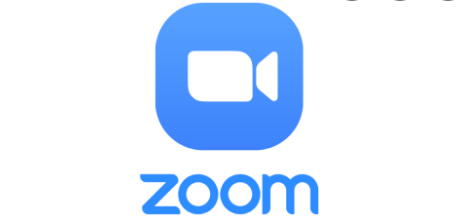 Features
One of Zoom's most notable and popular features is its virtual background
Shortcuts on a keyboard
Add Third-Party Apps in
Refresh Your Look
Speech transcription
Breakout Spaces
When you join, disable audio and/or video
Pros
Teleconferences, web conferences, and ease of access
Pristine audio and video
In a free plan, you can invite up to 100 people, and more people with a membership.
Access to private and group chat boxes, screen sharing, video recording and sharing, and fast link exchange
free of advertisements
There are multiple hosts, and hosts have the power to silence guests and manage who has access to the video panel
Construct waiting areas, capture videos, and store chat
Incorporate virtual backdrops
More than 50 breakout rooms should be built for various conversations
Cons
Chromebook unavailable
Plugins frequently display compatibility issues with iOS and Android.
Ineffective user experience and simple UI
Outages and latency in the video and audio
Inadequate customer service response
The mobile application is less user-friendly than the web application
High-end PCs are required for screen sharing, although older versions do not perform as well
4. DVDVideoSoft's Free Screen Video Recorder
OS: Windows
Free Screen Video Recorders is a full-fledged but lightweight free screen recording software for teachers. It can record Skype conversations without any limitation and is therefore useful for skype meetings. Included is a basic user-friendly image editor that is surprisingly effective for achieving a polished look.
Features
Record anything that happens on the screen, including changes, voiceovers, and mouse movements
Multiple windows and objects, such as multi-level menus, can be captured
Crop, resize, and rotate the output photo
Capture video of your screen as MP4 files
Makes your cursor route more visible
Save your files as BMP, JPEG, GIF, TGA, or PNG
Run on Windows startup (optional)
No spyware or ads
Recording audio for videos (from the microphone)
It is without a doubt free and completely secure to install and use
Pros
Provides a useful screenshot tool
Various ways to record your screen and video
Can be used to record Skype conversations
The website provides detailed directions
Available in ten different languages
Included in the output are MP4, BMP, TGA, JPEG, PNG, and GIF
Cons
Only record sounds from microphones
A lot of advertising could stop you from working
Lacks a media player built in and a clear user interface
During download, malicious software could be installed
Does not alert users when a disconnect happens
5. Loom
OS: Mac, Windows, iOS, and Android
Loom is the best screen recording software for teachers who are interested in video messaging. Loom is a great alternative to email, instant messaging, and online meetings. The free version allows the creation of only 25 videos per user and limits the length of each video to 5 minutes. It has limited editing features, so you need to use another app to edit and share recordings.
Features
Maximum video resolution of 720p
Suppression of background noise
Screen recording and bubble recording
Virtual backgrounds
Graphing Canvas
Pros
Webcam, screen, and audio recordings
Has a Google Chrome addon
No ads or watermark
Video interaction skills like emoji reactions and comments
Has a workspace for teams where recordings may be stored and shared
It is compatible with other tools: Confluence, Jira, etc.
Enables you to determine who watched the video
Cons
Extremely restricted editing capabilities
Videos have a 5-minute time limit
Each user is limited to 25 videos
OS: Windows
ShareX is a Video Editor and Open Source Screen Recording software for teachers. It boasts almost as many advanced tools as some paid screen recorders. ShareX is mostly aimed toward Developers and Power Users, so an Average Customer might get lost in the Many Advanced Tools and Editors.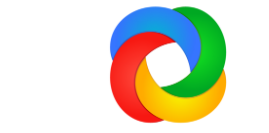 Features
Web page capture
Being able to recognize screen borders for simple captures
Putting watermarks on pictures
Individualized keyboard shortcuts
Image caption
Scanning the capture
Pros
Records full screen, window, monitor, region, freehand, or scrolling footage
Imports existing films, audio, or pictures
Several export options
Incorporates hotkeys to make navigation simpler and faster
Allows for personalized color effects and watermarks
Several URL sharing services are supported
Cons
Game recordings have poor video quality
With no video editor
Difficult for the typical user
Reports of failure while uploading huge files
No video from the webcam
7. Debut Video Capture
OS: Windows
Debut is a great video recording software for teachers that allows them to create demos. The debut was one of the first free screen recorders for windows. Its interface is a little odd and old-fashioned, but it offers advanced functionality. You can highlight areas of your screen, show keystrokes and mouse movements, and replace the background with an image, video, or color.
Features
Recording audio-only or audio-only video
Take a screenshot of the entire or a portion of the screen
Record sound coming from a microphone, speakers, or both
Using the mouse wheel to digitally zoom
Option to record videos in time lapse
Highlights the mouse cursor to make it more visible
Pros
May record from several devices, including a network IP camera
Video captured over time
Webcam, screen, and audio recordings
Green-screen software
Dependable editing options
No time limit on recording
Many output formats
Cons
No animation or interactive elements
Less editing options
Reportedly takes longer than usual to upload videos
Outdated user interface
Comparison Chart of Free Screen Recorders
| | | | | |
| --- | --- | --- | --- | --- |
| Product name | Webcam recording | Audio recording | Video editing | Output |
| 1. TinyTake | Yes | Yes | No | MP4 |
| 2. Free Cam | No | Yes | Yes | WMV |
| 3. Zoom | Yes | Yes | No | MP4, M4A, M3U, TXT, CC.VTT, and VTT |
| 4. DVDVideoSoft's Free Screen Video Recorder | No | Yes | No | MP4, BMP, JPEG, PNG |
| 5. Loom | Yes | Yes | Yes | MOV, MP4, AVI, WMV, WebM |
| 6. ShareX | No | Yes | No | AVI, MP4, GIF |
| 7. Debut | Yes | Yes | Yes | AVI, WMV, FLV, MPG, MP4, MOV |
Paid Screen Recording Software For Teachers
The Internet's bounty of screen recording products means one is sure to find low-cost and free options. Many teachers are ready to pay for high-quality presentations and expert technical support. Here are seven professional best screen recording software for teachers that have earned customers' and reviewers' trust.
1. iSpring Suite
OS: Windows
iSpring Suite is a perfect solution for recording screencasts, software tutorials, and complete video courses. You can edit your recordings after they're done: remove noise, trim clips, insert media objects and add transitions. This screen recording software for teachers is also perfect for those who want to record software tutorials.

Features
Authoring program
89,000 professionally created eLearning materials (course templates, characters, settings, icons, and controls) are available in the content library
An online workspace for course teamwork and collaboration
24/7 telephone, email, and chat-based technical help is offered
Tools for Collaboration
Observations / Notes
Multi-Language
Import and Export of Legal Data
Interactivity using Drag and Drop
Template Library for Content
Pros
Can effortlessly record a webcam video and a screencast simultaneously
Maintains a narration
For editing videos, has a multi-track timeline
Adds photos, infographics, visual cues, and descriptions
Establishes fluid scene transitions
There is no time limit for recording
Cons
The only available video format is mp4
Only a few animation and interactive features
Price: The full toolbox costs $970/year.
2. Screencast-O-Matic
OS: Windows, Mac and iOS, Android, and Chromebook
Screencast-O-Matic is considered one of the top screen recording apps for teachers. Easy to use, fast, and comes with a built-in library of stock videos, images, and songs. Comes with an editor that allows you to customize your screen recordings.

Features
Utilize collaborative video management tools to share and safeguard your footage
Utilize secure backup to keep your recordings secure
Find stock footage and photos to improve your recordings
Utilize a simple video editor to edit
Using screenshots as a captions file is a good idea
Editing, with many music tracks available for selection
Pros
Does webcam and audio narration records
Choices for comprehensive video editing
Option for automated speech-to-text
Integrated stock library
Online backup that is private and safe
Tools for managing videos in collaboration
Cons
In videos, the free version incorporates a watermark.
The free version has a 15-minute time limit on screen recordings
Price: Starting at $4.00 per month. A free version with fewer features is also available.
3. Camtasia
OS: Windows and Mac
Camtasia is a robust screen recording software for teachers that includes quizzes and interactivity features. It lets you combine video and audio recordings into a single file. Camtasia also offers a lot of customization options so you can make your videos look professional.

Features
Add animations, annotations, and interactivity to your videos
Royalty-free Video Effects Asset Library
Featured Screen Recording Programs
Ability to Group AudioFX on Magnetic Tracks
Options for Proxy Video Upload, Export, And Sharing
Pros
Features a webcam
You can edit the cursor, audio, and video tracks separately
Imports already-existing PowerPoint slides, movies, audio, and images
Your videos can now have captions, callouts, and quizzes added
Editing frame-by-frame
Has a collection of music and sound effects available for free
Cons
Among the priciest screen recorders
Reports of a slowdown in significant and demanding projects
Overloaded multi-track interface
Price: Free 30-day trial; $249.
4. FlashBack
OS: Windows
Flashback is a full-motion-based screen recording software for teachers with a simple interface. You can record both your computer screen and webcam, and then edit the recording. The built-in video editor lets you add captions, arrows, pictures, and highlights to make your videos more interesting.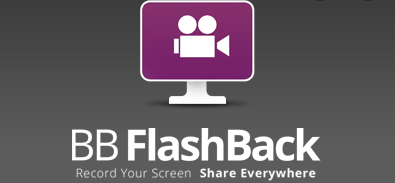 Features
Record your webcam, screen, and noises
Cut film and create clips
Improve recordings by adding explanations, arrows, and pictures
Put some music and commentary in
Pros
Numerous monitors are recorded
Includes a webcam
Allows you to add unique and personalized watermarks
Fast export to MP4, GIF, WMV, QuickTime, AVI, Flash, and FlashBack Connect
Can enlarge/reduce, and add blur
Cons
It's challenging to change existing demos
Import only FBR-formatted files
Does not monitor the motion of open windows
Price: $49 for one computer. Free 30-day trial period.
5. Filmora Scrn
OS: Windows and Mac
Filmora Screen Recorder is the best screen recording software for teachers who enjoy streaming and recording. It has a basic video editor feature that allows users to improve the look of their videos and tutorials, which can help direct viewers' attention to the main items of interest on the screen.
Features
Screen and camera recording
Annotations
Video controls
Sound settings
Cursor outcomes
HotKeys
Several export choices
Pros
Can simultaneously record using a webcam and a computer
Exports in a variety of formats and imports more than 50 file types
Image-by-image mode
HD recording at frame rates of 15 to 120 FPS and even 4K are supported
Cons
It lacks advanced editing capabilities.
Significant effect on game performance
When editing, lag, and freezing have been reported
Price: The cost of a one-year license is $19.99, and a lifetime license is $29.99. Trial period.
6. My Screen Recorder Pro
OS: Windows
My Screen Recorder is a powerful screen recording software for teachers. It allows you to record any portion of your computer screen, including the whole desktop. You can also record your webcam or mobile phone screen in high definition quality simultaneously with the desktop. The utility can save a video in Webm format, perfect for distribution or posting online.
Features
Takes video or audio recordings of your computer's screen
Both the PC and smartphone screens
Select whether to record the entire screen, a specific area, or an application window
Capture mouse cursor motions to highlight user actions
Select a screen from a multiple-monitor setup to record
Using a microphone, add your audio narrations to make demos
Record the audio coming from your PC speakers
Create high-definition, compact video recordings
Media player built-in for a quick review of your recordings
Pros
Can record the desktop screen, the camera, and the screen of a mobile device
AVI, WMV, MP4, and WebM are the video output formats
Enables planned recording
Upload recordings automatically to any FTP account
Enables secure screen monitoring when in stealth mode
Cons
Has few editing possibilities
No transitions or animations
Price: $129.95. Free trial with a few features.
7. Movavi Screen Recorder
OS: Windows and Mac
Movavi Screen Recorder is the best screen recording software for teachers to capture online meetings, webinars, presentations, and other online events. With this software, you can easily record your desktop, webcam, and microphone. You can also create professional-looking videos, and save recordings as high-resolution files.

Features
Creating a screencast
Picture editing
Planned recording
Conversion to SuperSpeed
Asynchronous social sharing
Several exporting choices
Individual shortcuts
Pros
Includes a webcam
Screen and audio separately or simultaneously recorded
HD video can be saved, and various formats are supported: AVCHD, AVI, MP4, MOV, and MKV
Alters screenshots after taking them
Enables planned recording
In the recording, a mouse is displayed
Cons
A dearth of editing tools
The trial version has a 5-minute recording time cap
Reported to experience recurrent crash difficulties
Price: $39.95 for one computer. 7-day free trial.
Comparison Chart of Paid Screen Recorders
| | | | | |
| --- | --- | --- | --- | --- |
| Productname | Webcam recording | Audio recording | Video editing | Output |
| 1. iSpring Suite | Yes | Yes | Yes | MP4, HTML5 |
| 2. Screencast-O-Matic | Yes | Yes | Yes | MP4, AVI, FLV |
| 3. Camtasia | Yes | Yes | Yes | MP4, HTML5, WMV, AVI, PNG, JPEG, GIF, BMP, WAV, MP3, MP4 |
| 4. FlashBack | Yes | Yes | Yes | MP4, AVI, GIF, etc. |
| 5. Filmora Scrn | Yes | Yes | Yes | MP4, WMV, AVI, MOV, MP3, GIF, etc. |
| 6. My Screen Recorder Pro | Yes | Yes | Yes | AVI, WMV, and WebM |
| 7. Movavi | Yes | Yes | Yes | MP4, AVI, MOV, MKV, GIF, MP3, PNG, BMP, JPG |
Final Thoughts
When teachers use screen-recording software for creating lessons, their students will benefit from a faster and more efficient learning experience. With Classplus, teachers can customize the app according to their needs so that they can record themselves teaching later.
Classplus is an online learning platform where teachers can create lessons and share them with students. Teachers can use the app to record themselves teaching and then upload these recordings to the platform. To know more about how you can create your own app, take a demo!
Screen Recording Software for Teachers FAQs
We've put together a list of common questions about screen recording software for teachers to take a deeper dive into the topic.
1. What Is A Screen Recorder?
A screen recorder is a program that records what is happening on the computer's display while the user is working. This includes everything from web pages to video games. Most screen recorders have a few basic features including audio capture, video capture, and text capture.
2. Why Should I Use Screen Recording Software for Teachers?
Screen recording software for teaching provides many advantages over traditional methods of learning. Students can easily review parts of a lesson that were difficult to understand. It helps them remember what they learned much better than if they had just read about it. Students can focus on specific aspects of the lesson, rather than just reading the whole thing for the first time.
3. How Can I Get Started Using Screen Recording Software for Teachers Today?
There are several ways to get started using screen recording software for teachers Today. You can download free trial versions of screen recording software for teachers. Many companies offer free trials of their products so you can try them out without spending money. There are many options available depending on your budget and the amount of time you want to invest in learning how to use it.
4. What is the best screen recording software for teachers to record videos? 
There are many different types of video editing software out there, however, we recommend using Camtasia Studio 8.0. This is a great tool for beginners who want to learn how to use their computer to create professional quality videos.
5. What are the requirements for screen recording?
Screen recording requires a computer running:
-1 GB of memory
-NVIDIA GeForce 510 graphics card
-Intel Pentium 4 2.00GHz CPU
-100 MB in size
-Windows 10 operating system
6. How Can I Record My Screen Without Losing Quality?
You can use any screen recording software to record your screen. There are several options, including Camtasia Studio, Jing, Screencast-O-Matic, and others. All of these programs allow you to record your screen while keeping the original quality.
7. What is the purpose of screen recording?
Screen recording is useful for many reasons. You can use it to capture tutorials, demonstrations, presentations, lectures, and anything else where you want to share what's happening on your screen.